Are you looking for the best search engine optimization agency in Nigeria? Then you are in the right place.
Socialander is the Best SEO Agency for companies that want to increase search engine traffic and generate good revenue.
Our SEO agency offers a complete solution.
You can use search engine optimization (SEO) or our SEO agency to help achieve your goals.
Socialander allows your business to access SEO services such as:
You can also use our SEO marketing company's support services to enhance your SEO strategy. A few examples include:
Our full-service solutions ensure that your business has everything it needs. 
What Are The SEO Services Of Socialander SEO Agency?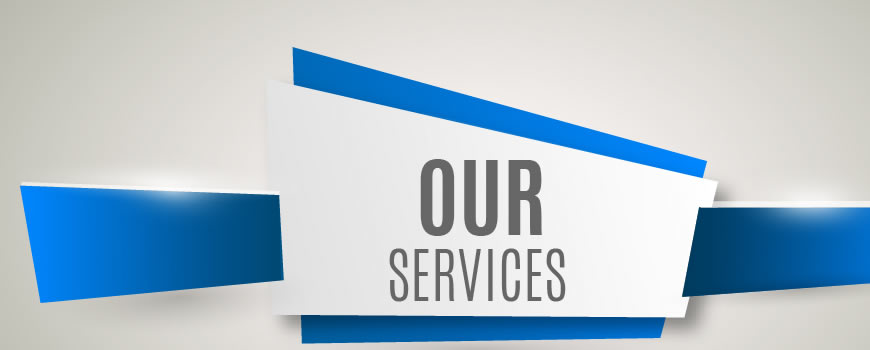 We are your online SEO agency, and hence we provide your business or website with the following services.
A custom strategy that is tailored to your needs.
In-depth and complete SEO auditing
Monthly report, competitor analysis, and monitoring.
A dedicated account manager.
Advanced, client-exclusive marketing automation software
Transparent reporting, etc.
Here on Socialander, we can provide upfront, reliable pricing and measurable results for your business.
Socialander offers a customized SEO strategy that will help you increase your website's revenue, from leads to sales.  
What Makes Your SEO Agency A Great Partner For My Business?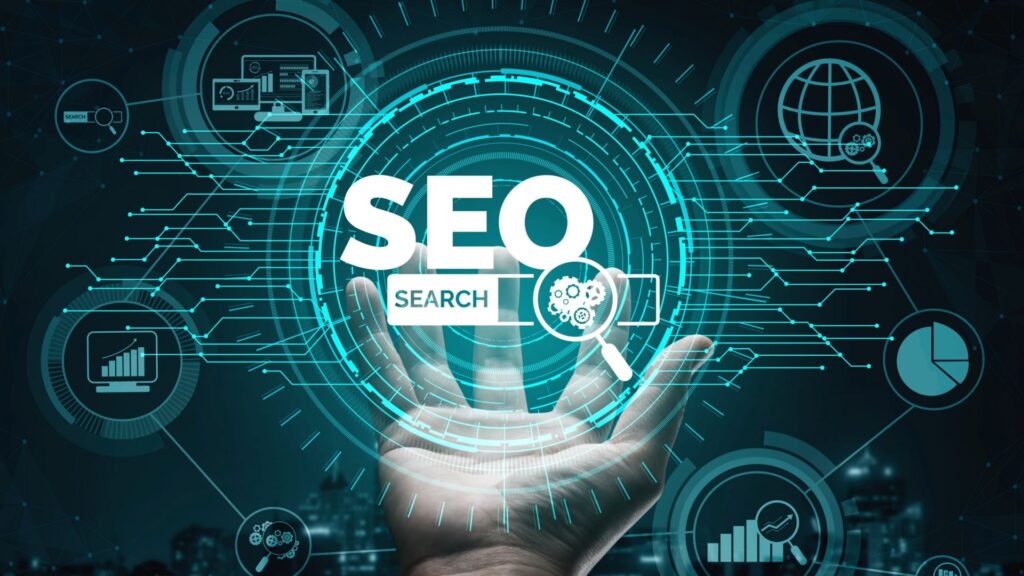 So many businesses around the world partner with our SEO Agency for several reasons, which include:
1. Experience
Partner with an SEO agency with more than five years of experience to help you build your campaign. 
A more innovative strategy will use industry best practices and insights from years of experience.
2. Reporting 
Receive regular reports that track key metrics such as revenue, leads, and calls. 
Socialander allows you to show the impact of SEO on your bottom line. It goes beyond traffic and rankings.
3. Professional
Hire the best SEO professionals to help you with your strategy. You can also access SEO-savvy designers, copywriters, and developers to help you implement your SEO strategy faster (and with fewer delays).
4. Solutions 
Our full-service SEO agency can instantly boost your SEO strategy. 
You can access supporting solutions such as web design and content marketing. 
Instead of wasting your time looking for another agency, focus on generating revenue from the competition.
5. Track Record
Partner with the best digital marketing agency with a proven track record and provide excellent results with SEO.
Just in the past five years, we've helped our clients achieve their goals, boost their web rankings, increase revenue from the web, and generate super leads.
 What Results Can I Expect from Your SEO Agency?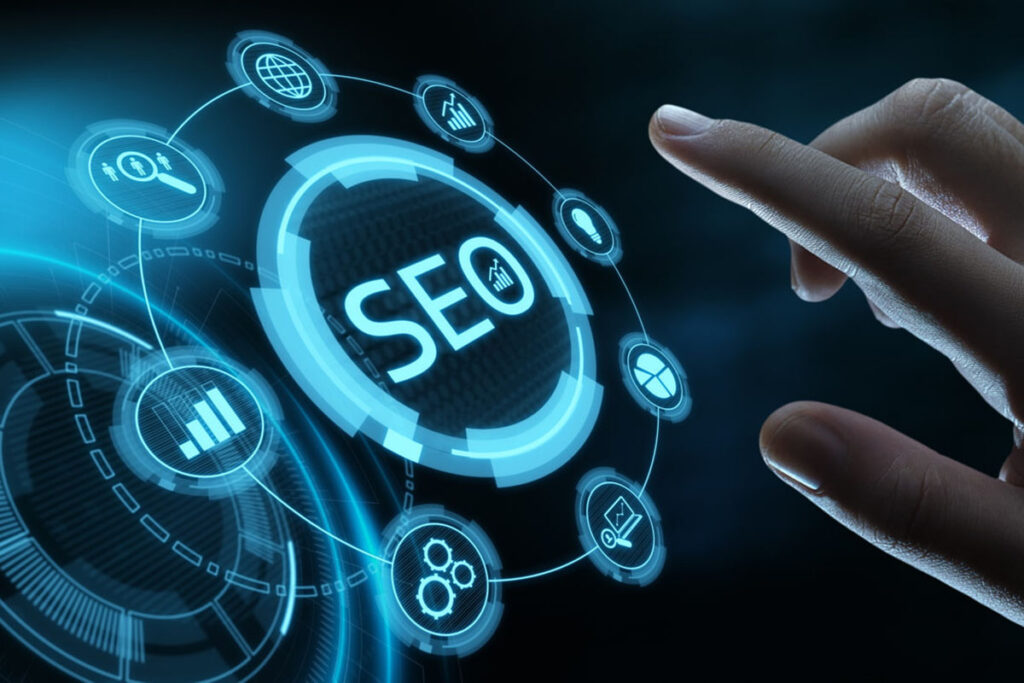 Our SEO optimization agency can help you improve your business in various ways, including;
Return on investment (ROI).
Online Reach and Visibility.
These benefits are not only for your business or company; you also receive the following additional bonus.
Concentrate your efforts on internal projects.
Grow your Brand with our SEO Specialists, Developers, and Content Writers.
The Process Of Our SEO Agency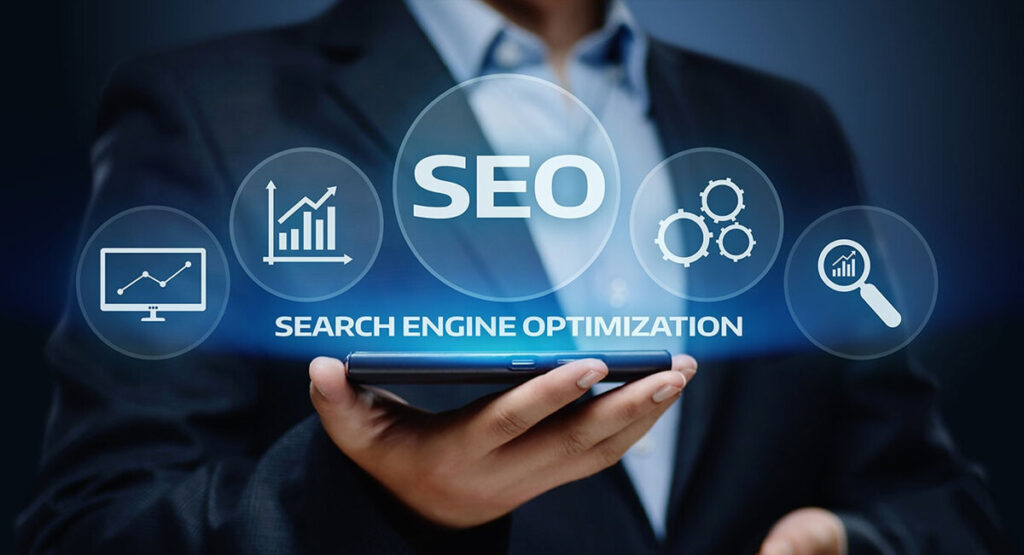 Here is the process of our SEO company that has helped our clients achieve their business goals quickly and increase revenue over the past five years.
Below are the 7 processes for Socialander SEO Services.
1. Research
Research is the key to successful SEO strategies. Your dedicated account manager will begin by researching your industry, target audience, and existing SEO.
This stage is where you can expect our agency to carry out the following SEO services:
Do an in-depth competitor analysis.
Check your website's SEO.
Analyze the site and servers.
2. Optimize
Next, we will focus on optimizing the website for search engines and users.
Our in-house team of developers makes it easy to upgrade technical SEO, such as page speed and on-page updates like title tags.
This stage has many goals, which include:
Create SEO and user-friendly title tags.
Improve mobile usability.
3. Content
Your dedicated account manager will help you find new content opportunities for your website. 
This could include blog posts, long-form guides, or sales copy.
We have an in-house content team and editors, so you don't need to worry about editing or publishing content.
The in-house team of Socialander Digital Marketing Agency can provide you with the following.
4. Keywords
Our search engine optimization agency will help you attract more traffic to your website. 
Your website manager will do extensive research to identify the most lucrative keywords for your business.
This stage contains deliverables such as the following:
Analyzing competitor keywords.
Complete a keyword mapping report.
5. PR Outreach
Socialander makes off-page SEO easy for websites or businesses looking to gain authority and visibility online. Socialander has one of the best-connected earned media networks. 
We will help you increase your website's backlink profile by providing quality links to improve your online authority.
These are the steps that are common to this stage:
Promote your content on relevant websites.
Relevant mentions in respected blogs and media.
Creating viral marketing campaigns.
PR outreach to Niche related sites.
6. Tracking
Socialander, unlike other SEO agencies, incorporates conversion rate optimization in its SEO plans. This allows you to generate more leads, sales, and revenue from existing traffic.
Your dedicated web manager will review and improve these elements:
Conversion paths and rates.
What Can Socialander SEO Agency Do For Me?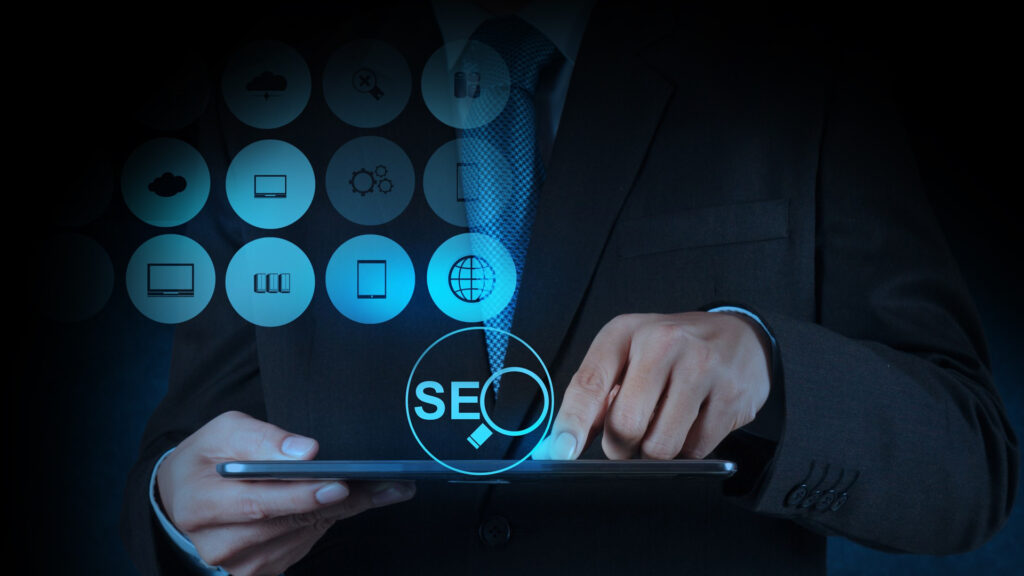 Are you asking what our SEO services can do for your business? 
Let's look at some of the best ways our search engine optimization services can transform your business.
You can reap many excellent benefits for your business by implementing an SEO campaign. 
Increase your website's traffic.
The most popular benefit of an SEO online campaign is increasing website traffic.
Every business owner wants to increase website traffic. The more people who visit your site, the more conversions they will make.
Targeting the most relevant keywords within your industry will allow you to rank highly in search engines such as Google. 
If someone searches for the term, the URL to your site page that targets that keyword will appear at the top of the results. 
This is due to a great SEO campaign. A user will be able to click the link, visit your website, and possibly make a purchase.
Google can also use increased traffic to improve your ranking for keywords. 
This will allow you to retain the top rankings for key terms in your field.
Increase brand awareness for your company
You can increase brand awareness and be remembered by past and future customers. 
Users will see your link on all results pages. Your brand will be something they are used to seeing.
Clicks increase when you rank at the top of search results pages. 
This means that more people will visit your website and learn about your brand.
Reach the most qualified audience
Our search engine optimization agency can help you create a powerful SEO campaign that targets your most qualified audience.
SEO is more than just throwing ideas at the wall and hoping for the best. It allows you to focus on your target audience to increase sales.
Let's suppose you are selling rain boots with Disney themes for children. 
You can target customers interested in the product by using a keyword. 
Customers will be thrilled to find your website because they will find precisely what they are looking for.
SEO allows you to target more qualified leads because it puts your content in front of customers who are most interested in what you have to offer.
Your website can bring you more leads, calls, and revenue.
An increase in conversions is something everyone wants. 
It is a sign that your website is doing something right if you have increased conversions. 
This means your business is flourishing — who wouldn't love that?
SEO can help you increase leads due to its highly-targeted nature and use of valuable content.
It also helps to improve the user experience by utilizing SEO.
Our SEO management company can also help you create call-to-action buttons on your website to get users to make a purchase right away.
All these factors can make your SEO campaign more effective at increasing leads to your website and ensuring that your business is doing well. 
Your business will also experience increased phone calls and overall revenue growth year over year.
Outrank Your Competitors
Your brand or company will win if you have an SEO campaign in place and your competitor does not. 
Your campaign will target keywords that your competitors might also be targeting when you implement it.
Our website SEO agency can help you create engaging content for users, use multimedia elements, and give them the information they need to become customers.
Your SEO campaign will help you achieve the number one position in search engine results pages (SERP).
Benefits Of Choosing Our SEO Agency

Find out more about the benefits you will receive as a client at our SEO agency. 
1. Work with an Agency with over 7 Years of Experience
Our search engine optimization agency will help your company partner with the best agencies and SEOs in this industry. 
Our team has the extensive industry experience and will develop a strategy to achieve the desired results.
In the last five years, our expertise has been used to assist our clients in creating and achieving great results.
These results have allowed our clients to achieve their quarterly and annual goals, expand their teams, open new offices, and launch new products and services to increase their business growth.
2. Work with a dedicated account manager who knows your business model.
You will be partnered with an account manager when choosing our SEO service. You will be assigned a personal account manager; your account manager is an internal team member. 
They get to know your business and what you prefer regarding communication, reporting, and other matters. 
Socialander account managers are an extension of your team.
You can also contact your account manager to get a response.
You can reach your account manager via email, phone, or video chat if you have any questions, share information, etc. 
Your account manager will respond quickly.
3. Track your SEO performance in real time with monthly reports.
Socialander provides search engine optimization services with years of experience and an understanding of the importance of tracking and measuring your SEO performance. 
SEO can be tracked and measured by everyone within your company to show its value and impact.
Our SEO services include regular reports for:
Return on investment etc.
These reports make it easy for you and your team to monitor the progress of your SEO strategy. 
4. Unmatched service, fast responses, transparent pricing, and traceable delivery.
Our client retention rate stands at 90%.
Our SEO agency has a high client retention rate due to our clients' excellent service and results. 
We help our clients reach their goals. However, we provide a client-first service that includes prompt responses, transparent pricing, and traceable deliverables. 
We make optimizing and marketing your website accessible by being your professional SEO company.
This is why many businesses recommend us for SEO.
Learn More About SEO Agencies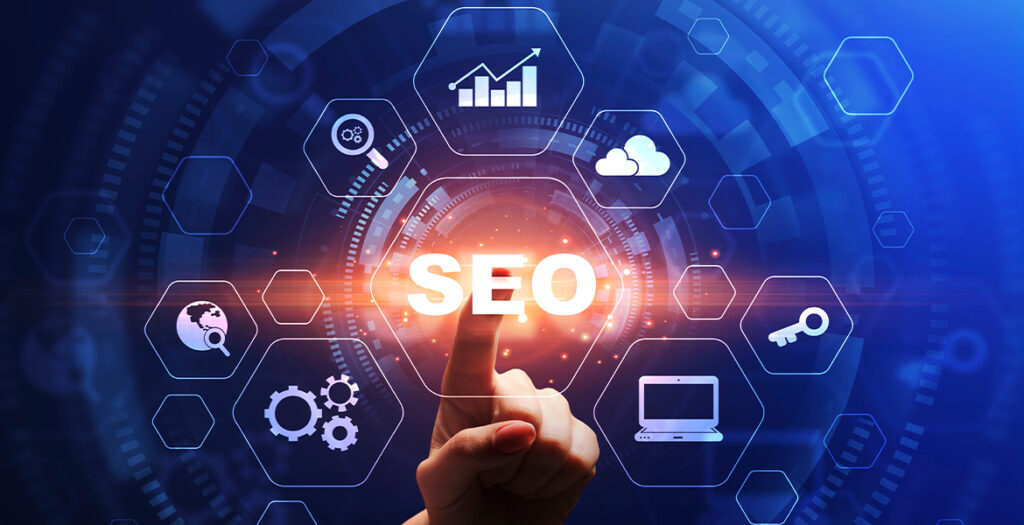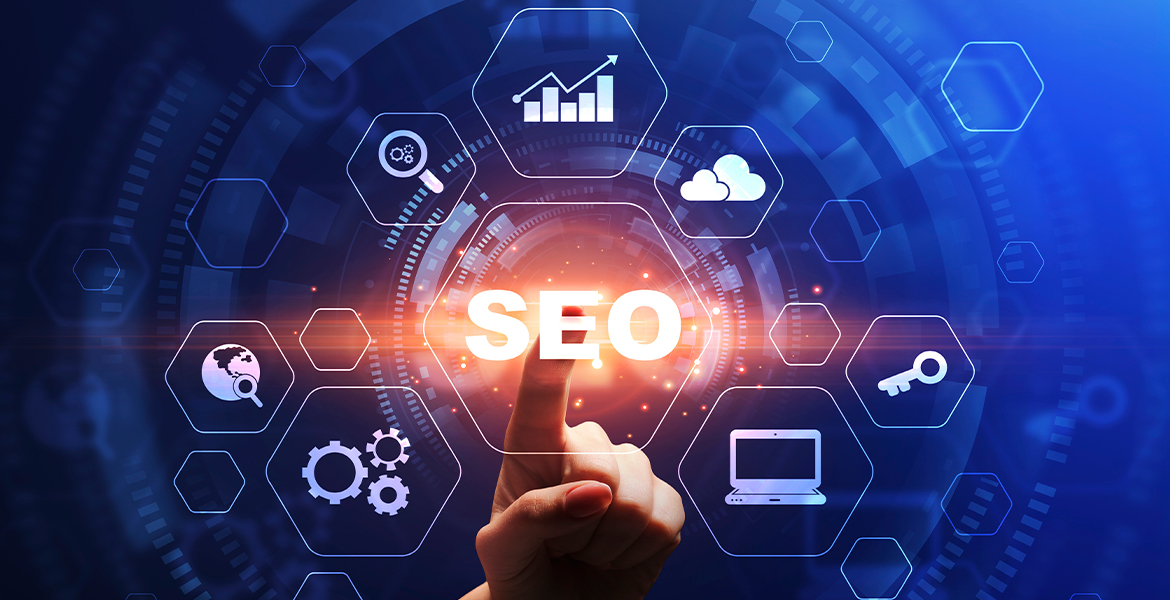 The following information will help you find the right SEO agency for your company, whether you are at the beginning or end stages of searching. 
Continue reading to learn more.
Once you have decided that SEO is proper for you, you need to decide on SEO agency services. 
While you may be tempted to implement an SEO campaign internally, there are some things you should consider before making that decision.
Are there any members of your team who are knowledgeable in SEO?
SEO is very much versatile. There are two types of SEO: on-page and off-page SEO.
Each category has many strategies. SEO isn't a "set-it-and-forget-it" strategy; instead, it must be consistently cared for and updated.
However, it can be challenging to implement and maintain an SEO campaign on your own. 
If you don't know how to implement SEO techniques, the task will be more challenging.
You should hire an SEO agency if there isn't someone on your team who is skilled in SEO.
There are experts in creating effective campaigns that can help you implement all your strategies. 
You can focus on running your business while they keep your campaign updated. 
Your new SEO campaign will help you convert more customers.
Are you able to dedicate the time and resources necessary for learning SEO?
You don't have to hire an SEO agency if you aren't convinced. But you do need to consider the potential pitfalls. 
You should consider logistics if you consider keeping your SEO campaign in-house.
SEO is huge; a lot of tactics work together to create a successful SEO campaign. 
This means that you will need to be knowledgeable about SEO to implement and create a successful campaign.
Can you dedicate the necessary time and resources to teach another employee or yourself how to run a successful SEO campaign?
It might be a good idea to hire an agency if you are short on time and cannot afford the analytics tools or other programs required to run an SEO campaign.
Are you able to manage an SEO campaign on your own?
SEO is so effective because it's a strategy that's constantly updated on your website. 
This allows you to stay ahead of your competitors.
It takes a lot of work to make SEO campaigns successful.
A successful SEO campaign requires 100% commitment. If you run a business, this is simply impossible.
To achieve outstanding results for your business, your SEO campaign must get the attention it deserves.
If you don't have time for your campaign, hiring an SEO marketing agency is a good idea.
How to Choose the Right SEO Agency for Your Business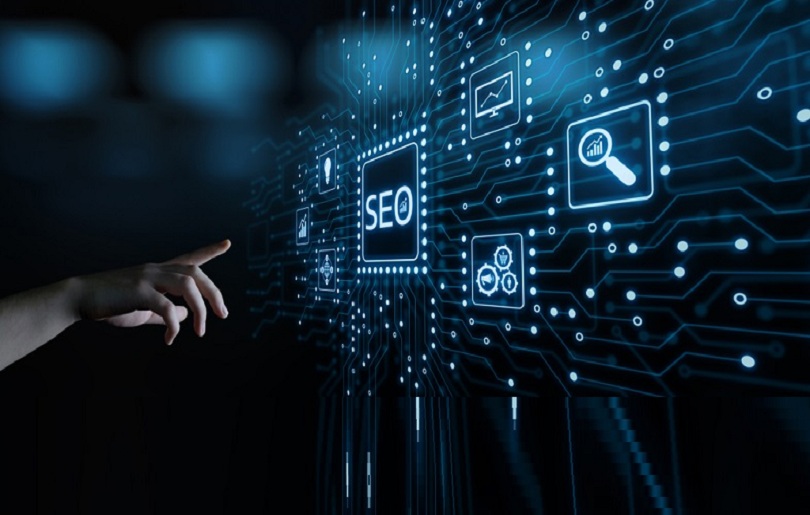 There are thousands of SEO agencies all over the globe. It can be difficult and frustrating to find the right agency for your company.
We have some tips to help you make your selection as easy as possible.
1. Do your research.
Research is the number one tip. It's the best way to find the right agency. What are the things you should look for when looking for SEO agency services? There are many!
Before you hire an agency to manage your SEO marketing campaign, it is important to learn as much as possible about them.
You should do a thorough search on the website of any SEO company before you decide to add them to your shortlist.
What are their services? You can benefit significantly from combining other marketing strategies with your SEO campaign. 
You should research their other services if this is your plan. 
They may be a full-service digital marketing agency and offer everything from SEO to website design and everything in between.
This is a great advantage because you can use one Agency for your marketing. 
If you are impressed by their website and want to learn more about their SEO services, check out their other offerings.
You should research not only the SEO optimization agencies you are interested in but also SEO and other marketing strategies before you start. 
This will help you get a better idea of the agency's offerings and give you a better understanding of how each strategy is priced, what you can expect from it, and much more.
Also, consider the location of each agency. 
Use that as a filter to find potential agencies if you are looking for an SEO agency in Nigeria, such as Socialander.
2. Check out the testimonials and reviews.
You can find out how clients feel about the agency's services by reading reviews and testimonials.
You'll find reviews on sites like Yelp and Google My Business. 
These reviews are comments left by previous clients about their experiences and interactions with a particular agency.
These reviews are beneficial because you can feel good knowing that someone else has gone through the same thing and was satisfied with the results. 
Reviews can be positive or negative, so they can help you to narrow down the best SEO agency.
Testimonials look like reviews, but they are written differently. 
These testimonials are usually found on agency websites and reflect the fantastic results they have received from any search engine optimization company. 
These testimonials differ from reviews as they are always positive.
Although testimonials can be very informative, you can still learn a lot by looking at their number on their website. 
You will find a good number of testimonials from the best SEO agencies.
3. Transparency is important
Transparency is a crucial factor in choosing the right SEO marketing company. 
Transparency in pricing is an excellent thing for potential clients. But transparency also applies to the relationship, expectations, and other aspects.
You should not trust agencies that don't publish their pricing. They may conceal hidden costs or have inconsistent pricing. 
A web SEO agency should be transparent with you regarding results, realistic expectations, and your overall campaign.
4. Consider budget
When hiring an SEO optimization company, budget is a crucial consideration.
Although you might not know exactly which Agency you want, you need to be clear about your budget. 
You should set it early to limit your flexibility and stay within your chosen budget.
Do your research before you set a budget. It is not good to establish a budget without understanding what SEO costs.
Do your research to get an accurate idea of what you will likely spend.
5. Ask them if they have any experience in your industry
When speaking with SEO agencies over the phone, it is essential to ask if they have worked in your industry before.
While it is not necessarily a deal-breaker, it's beneficial if they don't have any. 
This will allow you to be sure that they are well-versed in the details of your industry.
6. Think about their experience and how long they have been in business.
When choosing a professional SEO agency, their experience and how long they have been in business are also necessary.
If they are a new marketing agency and have only worked with one client, it may be worth waiting until they become more established before you consider working with them.
Agencies that are experienced in their field will deliver the best results. They have been in business for at least ten years. 
While younger companies may not be able to manage a great SEO campaign, they must have been in business for at least five years.
Are you searching for an SEO agency that delivers results?
We are convinced that SEO is the best strategy for helping your business grow and thrive. 
Now it's time to find your Agency.
Socialander, a full-service digital marketing agency, is located in Nigeria and has an office in Lagos Island. 
We offer full-service SEO.
This means that we provide more than just SEO. 
Here are some other services we offer on Socialander:
A dedicated account representative will accompany you at every stage of your marketing journey and assist you in making decisions about your campaign. 
You will also receive regular reports from them throughout the process to ensure you are always informed about how your campaign is doing.
You'll also have our team of over 20 digital marketing professionals backing you up. 
Socialander is the SEO agency you need. We are excited to include your company in our long list of success stories!
To speak with a strategist, you can request an online quote or call +234 915 156 0000.
We are eager to hear from your company and help you grow with our wide range of web marketing services.