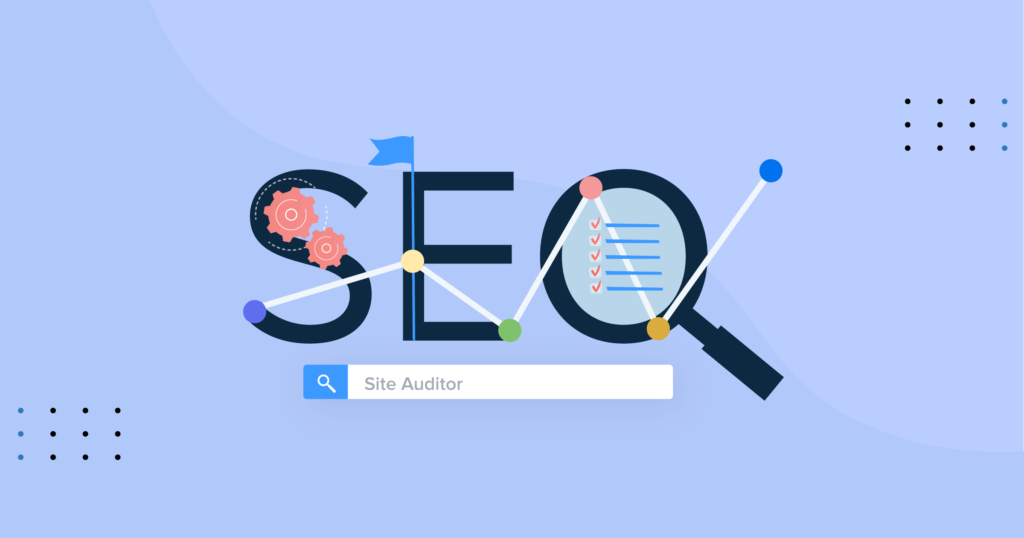 Technical SEO focuses on the speed and load times of your website across all devices. Recently, the human attention span has dropped even far below that of a goldfish. And as such, no one will wait for more than 3-5 seconds for your website to load before interaction. 
This is why you need Socialander technical SEO services. With your dedicated technical SEO expert, your website speed, load times, and overall performance will be drastically improved.
Wondering what technical SEO actually is?
Well, technical SEO's objective is to ensure that your website is crawlable and indexable in accordance with search engine guidelines. There are numerous ways to optimize your website's search engine optimization (SEO), but the most critical is to conduct a comprehensive audit of your website's current SEO.
Users' requirements and search engine capabilities have evolved significantly over time. According to Statista, approximately 3.5 billion people worldwide own smartphones. Google responded to the explosion in smartphone use by rolling out an algorithm update that prioritizes site speed and mobile user experience when determining search results.
Google currently penalizes websites with an insufficient structure, slow page load times, and wonky redirects. If these technical SEO issues are not addressed, search engine rankings and organic traffic can suffer significantly. With 35% of all clicks directed to the top organic results, a drop in your ranking could spell disaster for your business.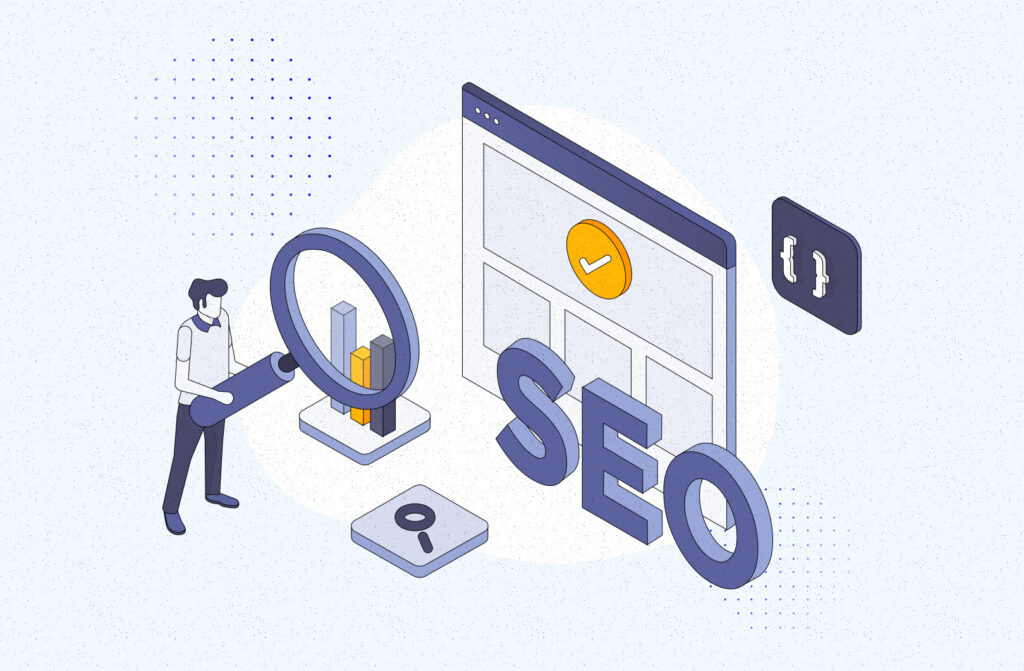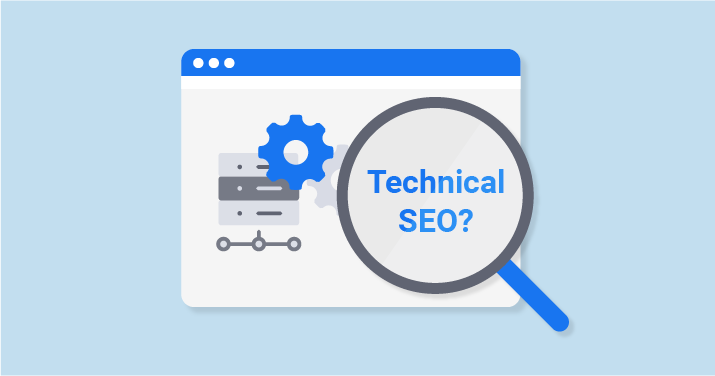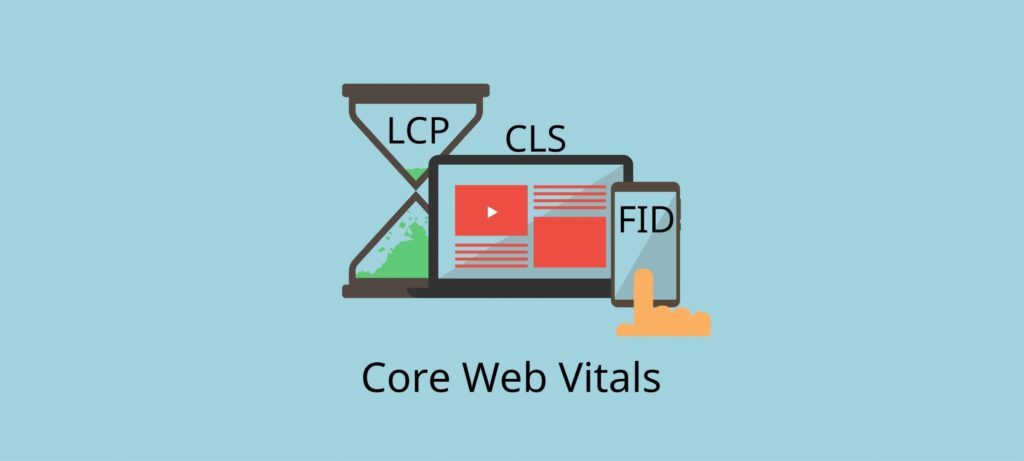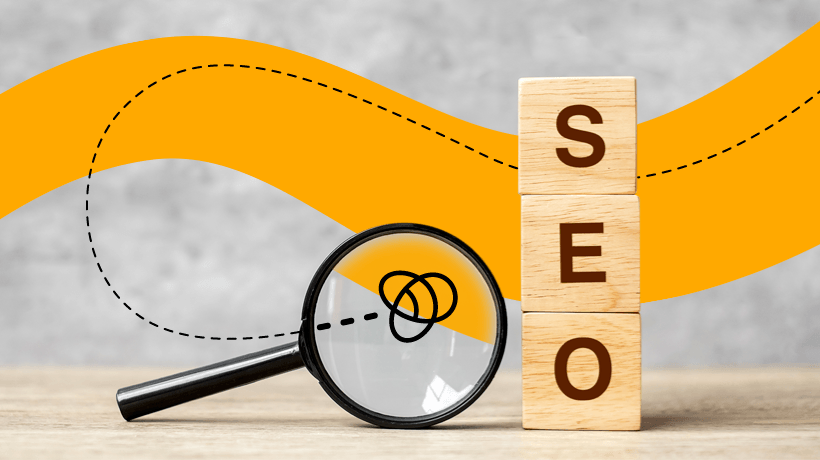 Local Businesses Need Technical SEO Services
To increase the profitability of your website in today's highly competitive digital space, you must stay abreast of the most recent algorithmic and technical on-page SEO tactics. Understanding what technical SEO entails will enable you to set up your website in such a way that is relevant and easily accessible to both humans and search engine crawlers.
Technical SEO services involve the following processes:
Executing a crawl error report

Getting rid of redundant content

Site audit

Enhancement of metadata

Observing the HTTPS response codes

Checking and eradicating broken links

XML sitemap creation
Implementing Secure Sockets Layer (SSL)

Improving site speed and load times

Utilizing robots.txt

Improving mobile user experience

Analysing redirects

Performing a Google site search

And many more others
With all of the other demands of running a business, we know how difficult it can be to manage technical SEO requirements and processes while also managing your core business operations. That's why we have a team of technical SEO experts on hand to assist you.
What impact does your website's technical on-page SEO have on how well people find you organically? It's time to hand over the heavy lifting to our SEO firm. Take advantage of Socialander's technical SEO services and see your business grow.
Technical SEO services
For a Successful Internet Marketing Campaign, Develop technical SEO Strategies That Work
Technical SEO audit
We perform a thorough SEO audit on your website in order to identify and resolve any technical SEO issues. Every aspect of the audit is scrutinized, from the mobile experience to XML sitemap indexation to crawl errors and robots.tx. Analytical data can be used to develop both short-term and long-term solutions to improve the user experience of your website.
Analysis of your competitors
Analyze your competitors' optimization strategies to determine your conversion rate. Our technical SEO consultant analyzes your competitors' technical and backlink profiles, examining keyword performance, search engine rankings, social media presence, and all of the above. We are able to develop strategies that give you a distinct advantage in your specific niche market with the assistance of these procedures.
Analysis of metadata
Using meta tags that accurately describe the content of your page to both web visitors and search engines will increase your online visibility and traffic. If you're in need of help with technical SEO for your WordPress site, Socialander technical SEO experts can help. These services include everything from keyword research to alt attributes to robots tags. Metadata that has been incorrectly handled will have no effect on your SEO rankings.
Optimization of image alt tags
Visitors will abandon your site if it is slowed down by the excessive use of large images. You can speed up your site's loading time and expand your customer base with technical SEO for eCommerce. Minimize the size of your images, use image sitemaps, and take full advantage of image optimization plugins to get the most out of your alt attributes.
Site Architecture
Schema markup enables search engines to easily crawl, interpret, and display your content. To give your page a polished appearance, we create the HTML, assign data tags, and integrate the schema markup. Our team utilizes Google's Structured Data Testing Tool to evaluate your markup and identify any issues.
Keyword research
Your digital marketing strategy is built on the foundation of keyword research. Your website's keyword usage can be improved by analyzing current market trends and consumer behaviour. Search engine optimization (SEO) is the process of improving the visibility of a website's pages in search engine results pages (SERPs).
Analysis of Backlinks
For eCommerce and other types of websites, technical SEO can provide a more in-depth look at the authority and search ranking capabilities of your website. Reputable and authoritative websites are the goal of the backlink analysis performed by our team. We use a variety of backlink data sources to identify your referring domains, their site authority, and the social share magnitude of the linking pages.
Mitigation of Google penalty
The use of black-hat SEO techniques or algorithmic changes can result in Google penalizing websites. If your website has been hit with any kind of penalty, be it a technical penalty or manual penalty, Socialander SEO experts use Google Search Console to assess your backlink strategy and correct any variations on the original web pages and content that Google crawls. Every single one of your redirects is tested to make sure they are optimally functioning.
Migration of Website(s)
The migration of a website is a delicate process. To avoid losing valuable traffic, develop a comprehensive migration strategy. Benchmarking analytics performance, mapping all changed URLs from the old site to the new domain, updating all internal links, eliminating duplicate content, managing 404 pages, and monitoring traffic and rankings are all part of the SEO-friendly website migration process. Opting for our technical SEO services ensures your website migration is swiftly done without any negative repercussions
A Result-Oriented Technical SEO Agency
Get More Organic Traffic to Your Website by Increasing Your Website's Performance.
SEO for WordPress and other content management systems (CMS) relies heavily on technical SEO. It is possible to detect website problems, take immediate action to correct them, and make certain that all SEO elements are functioning properly with the proper technical SEO strategy in place.
Take advantage of our technical SEO services to grow your business for the long term and profitably. When you work with our technical SEO experts, you can expect the following outcomes:
A comprehensive and detailed audit of Website
The efficiency of your website is dependent on a number of factors coming together in perfect harmony. The technical SEO, paid campaign, CRO, backlink profile, analytics, and competition are just a few of the aspects of your site that we thoroughly examine at Thrive. Our business decisions are supported by data and research in this manner.

Experts in technical SEO
One of the very best technical SEO companies in Nigeria is Socialander Digital Marketing Agency. Google-certified SEO experts will be in charge of your project from beginning to end. Aside from staying abreast of current market trends, we use data-driven technical SEO recommendations to make sure our services are effective.

Top-notch Search Engine Optimization (SEO) Services
Customized SEO solutions for your brand can help you strengthen your website and boost conversion rates in the future. Our technical SEO services can benefit eCommerce businesses, Shopify merchants, franchises, Amazon merchants, and small businesses. Remove anything that slows down your website's performance, optimizes page content, and humanizes your brand to appeal to both search engines and online users.

Extensive History of Success
Hundreds of businesses across the United States have worked with our technical SEO company to improve their online presence. With the help of in-depth SEO technical audits and results-driven SEO strategies, we were able to identify and fix numerous recurring issues with the site. Get a first-hand look at how we stack up against the competition in terms of technical SEO services.