Seeking for a unique e-mail marketing service should not be a cause for alarm if and only if you source the best digital marketing agency in Lagos, Nigeria.
Are you looking for a digital agency that can give you the results you want?  Do you seek quality E-mail marketing services, Look no further!. With Socialander, you get the best e-mail marketing service that would lead to more traction and conversion ratio.
Socialander being a client-centred Digital Agency seeks to serve her clients in all aspects concerned with digital service. We see every client through the stage we met them to a stage that would be far above the standards they never thought they could get to.
E-mail marketing is a sort of direct marketing that involves sending customized, bulk emails to leads in order to educate and persuade them to carry out a specific action, such as purchasing something.
It's a very successful internet marketing technique. Prospects become customers with effective email marketing, and one-time purchases become repeat customers and ardent fans.
For good reason, e-mail marketing has been around for a long time. It regularly outperforms all other marketing channels when it comes to interacting with your leads, nurturing them, and converting them into customers.
How do we do it? Let's get technical!
Our team of experts devise strategies and methods to send optimized commercial messages through email to targeted consumers. It includes the process of developing promotional emails, testing, and maintaining them as well. For your brand, we can utilize email marketing to increase sales, improve brand loyalty, and deliver important information.
We're ready to start working with you as the email marketer for your brand, from search engine optimization to crafting traction-gaining emails. For your e-mail marketing services, we're here for you. Reach out and let us know how we can help!
Benefits of E-mail Marketing Services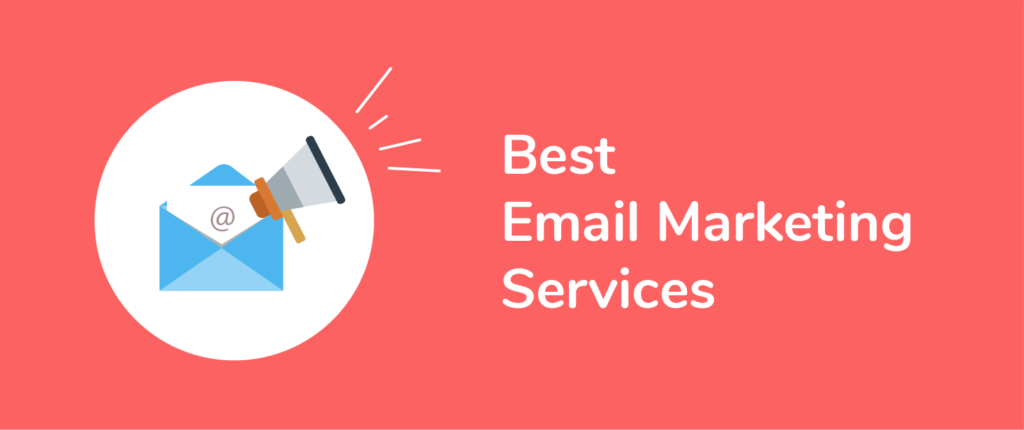 When it comes to E-mail marketing services, there are numerous benefits for the businesses that source for them. With email marketing, uniquely crafted emails that are personalized are sent to your clients and this can lead to a high conversion ratio. 
Sending emails to your customers shows how much you value them and how highly you think of them. In so doing, your businesses can generate more conversion ratios.
The distinction of Socialander's email marketing services from that of other brands is the fact that we incorporate search engine-optimized keywords into emails and with our philosophical strategies, we get into the heart of clients with words. This enables us to deliver measurable results for our client's business growth.
E-mail marketing services offer to help businesses connect with their customers and a range of other benefits. To get the most out of these services, you'll want to consider how Socialander can help your business grow.
[Get a free 30 minutes strategy session]
Socialander E-mail Marketing Services Offer
Our email marketing list of services leverages market intelligence combined with digital marketing expertise to capture and use the full spectrum of internet marketing to grow your business. Choose from our list of E-mail marketing services below and let us help you reach new business milestones.
Engagement emails and transactional emails
These are the two forms of marketing emails we usually send out. Simply defined, engagement emails are about telling a story, whereas transactional emails are about making and completing a sale.
These two classes aren't mutually exclusive. An engagement email may contain a transactional aspect in some instances. As you read through the various sorts of emails described below, keep this in mind.
Emails of Engagement
Instead of immediately making a sale, the purpose of these emails is to brand and convey a story. Their goal is to keep members interested in the brand even when they aren't in the market to buy. Subscribers will already have an active relationship with you when they're ready to buy or when your business has a special offer, even if they've never made a purchase before.
With these emails, we are more inventive. Adding extra images or inserting links to audio and video which has proven to be very effective in some circumstances.
We utilize the following sorts of engagement emails:
1. Welcome Emails
The first email your subscribers receive once they confirm their email address is a welcome email. We make it unique and worthwhile for them because this is their first engagement with your brand in their inbox.
2. Email Tutorials and Tips
We can also send informative and educational emails to your subscribers that are relevant to your company. These are usually in the form of how-to guides and pointers. They might be simple or detailed, depending on the nature of your items and the needs of your subscribers.
Teaching them something new can also assist them in making immediate good life changes that they will link with your business.
3. Customer Experiences
We Interview or research your clients to generate customer stories. These stories could be about their positive experiences with your products or services, personal experiences, or advice for other consumers in similar situations. Their story could also be told through photographs or videos that they have captured.
4. Branding Case Studies
Unlike customer stories, which are written from the perspective of your customers, brand stories are written by you or your team. This works best if your brand has a compelling human narrative behind it. This will allow your subscribers to connect with your brand on a more personal level.
5. Emails of Re-engagement
It's possible that some of your subscribers aren't as enthusiastic as others. This could be due to a lack of interest, to begin with, the fact that you haven't updated them in a while, or the fact that they aren't really interested in your emails. Whatever the case may be, it's critical to entice them to reconnect with your company.
Transactional Emails
Transactional emails, as their name suggests, are about transactions your subscribers have had with your company. Unlike engagement emails, the goal is to start or finish a sale.
They can also be used to send or request consumer order updates. As a result, they are always triggered and sent automatically in response to specific consumer behaviours. Instead of being automatically triggered, transactional emails can be delivered in real-time or on a pre-determined schedule.
6. Promotions that are time-sensitive
An offer that will expire soon is included in time-sensitive advertising emails. This offer could be based on the product or service's limited availability, or it could be a one-time discount.
When sending these types of emails, we make the subject line obvious that the email is time-sensitive. Customers may not feel compelled to open it right away if this is not the case.
7. Email Receipts
When a consumer completes a transaction, online retailers are required to send order confirmation or receipt emails. However, there are numerous other things we can do to help your receipts bring in more returns than simply repeating the order details.
8. Follow-up on sales
If you're selling a physical item, it's likely that your consumers will have to wait a while for their orders to arrive. We utilize this period to send post-transaction email updates to your customers about the status of their order, such as whether it has been shipped, delivered, or arrived.
Looking at this, you can see clearly how we inculcate engagement email into a transactional email. That's our CHAIN strategy!!
9. Requests for Review
When a consumer is happy with a purchase, we may send them an email asking them to leave a review or testimonial.
Allow Socialander to assist you in making your email marketing campaigns stand out and succeed for your business. We create customized email newsletters to keep your messages from ending up in spam folders and to inspire your consumers to carry out the action you want them to. Our team produces your subscriber list, creates a curiosity gap in your emails, tests email campaigns before delivery, uses key phrases in your content, and creates a subscriber list. All this for you alone, no digital marketing agency can do this!!
Who Needs Socialander's List of E-mail Marketing Services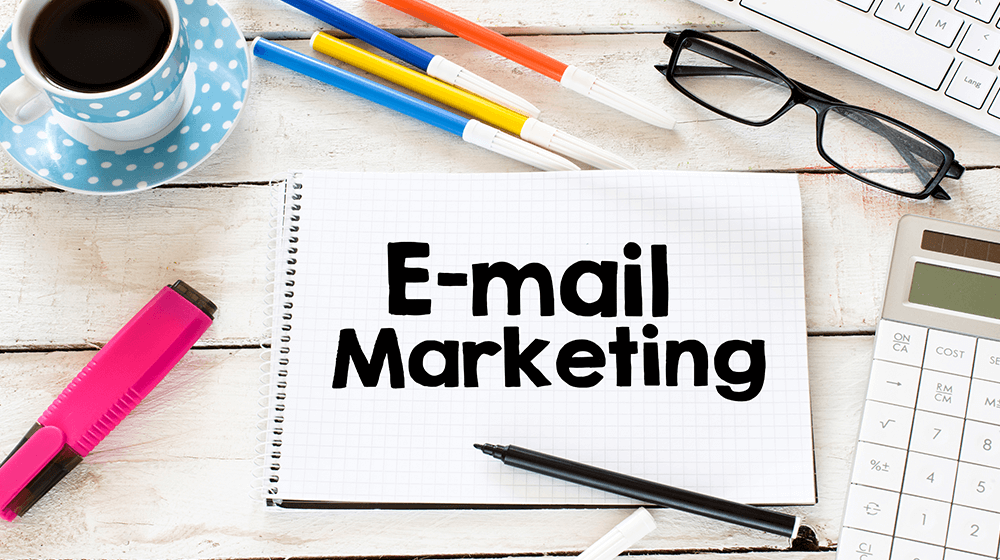 With an email marketing service, you can gain more clients, retain old clients and also have a friendly clientele that would speak good of you.
According to research, companies who send automated emails are 133% more likely to send relevant messages that correspond with a customer's purchase cycle and this can lead to increased ROI.
Working with Socialander's E-mail  marketing offers can help you:
Save time, money, and resources.
Gain new clientele.
Obtain a massive ROI.
Increase the number of consumer touchpoints.
Establish brand image.
Improve customer engagement.
Make use of precise audience targeting.
Boost your conversion rates.
Don't waste your money on marketing tactics that don't produce tangible results. Are you looking for E-mail marketing services in Lagos, Nigeria? Join up with Socialander Digital Agency now to gain strategic market domination with our customized digital marketing solutions.
Why Use Socialander's E-mail Marketing Services
Socialander Digital Marketing Agency is a client-centred agency that places its focal point on devising strategies that would serve our clients, gain the clients more conversion ratio and retain them after giving them an outstanding value for their money.
There are a lot of Digital Marketing Agencies that carry out email marketing, no doubt. Being able to carry out email marketing is not an issue you should worry about. Your worry should be "can the Digital Agency produce the desired RESULT!?
With Socialander, you get:
Effective Management of Mailing List
One of the most important elements of any email service is the ability to manage a contact list. We don't waste time and money attempting to contact someone whose email address does not exist or whose address does exist but all messages sent to it are returned for unclear reasons?
Experts in the Field
Socialander is made up of email marketing experts with more than ten years of industry expertise. We stay up to date on the newest trends and technologies, create goal-oriented tactics, and guarantee that all of our campaigns adhere to search engine criteria.
Monitoring and Evaluation of Campaigns
How can you tell whether the email marketing strategy is effective? Socialander establishes campaign metrics and performs frequent monitoring and assessment to measure the success of her tactics.
We make use of premium software to monitor campaigns to avoid wasting resources.
Unmatched Competitive Pricing
Socialander Digital Marketing Agency is a client-focused online marketing agency. We tailor our internet marketing services to your enterprise goals, online requirements, and financial resources. As a result, we assist you in obtaining the online attention you desire without breaking the budget because our email marketing services quotes are always fair. We also deliver a high return on investment for your SEO marketing needs.
How to Get E-mail Marketing Services for Small Business
Being a small business has never and would never be a crime. The only difference between a small business and a big one is time. Socialander being a client-centred digital marketing agency was once a small business too. But we understood the need for growth and personal development. Not to brag, but today we stand tall amongst digital marketing agencies. A feat born out of pure dedication and vision.
So for your small business, if you are really convinced to desire maximal growth, then you should contact us. Not because we are the best, but because we have been there and we can apply our CHAIN strategy to give your brand distinct market value. Moreover, we offer affordable services that would be a fit for your budget.
[Get a free 30 minutes strategy session]
Why Your Small Business needs E-mail Marketing services
E-mail marketing has a high conversion rate, as it shows that you care about and value your clients. Below are reasons why your small business needs email marketing:
1. Establish Long-term Customer Ties.
Customers like knowing that you are thinking of them. They want to be kept up to date on what's going on in your company. If that's what they want, why shouldn't you keep them informed?
It's obvious that calling all of your customers is practically impossible. Not to mention the fact that it would be a lengthy effort.
Email is the most efficient way to instantly communicate with your consumers.
Regular newsletters can cover a variety of themes, including your most recent product launch, your next big event, and any business-related news. If a consumer has agreed to receive emails from you, you should not be hesitant to send them and communicate with them.
Are you still not convinced that email marketing is one of the most effective ways to communicate with your customers?
Consider how many individuals check their phones first thing in the morning to see whether they have any email updates. What if your company is one of the first things people think about when they get out of bed the next day?
That is something that email marketing can provide.
2. Create Your Own Distinct Brand.
Consider some of the most well-known brands in the world. Some brands have become so well-known that they've become synonymous with the industries in which they operate.
What if your small business could have a brand that was instantly recognizable?
Email marketing is a terrific approach to grow your brand since it allows you direct access to your customers' or potential customers' email inboxes. Regular updates allow you to establish a distinct voice, style, and image for your subscribers.
What do you want your company to be known for? Make a brand guide and stick to it with each email you send. Each email is an opportunity to not only communicate with your readers but also to reinforce your distinct brand identity in their minds.
3. Use Expert Content to Establish Yourself as An Expert.
When it comes to your industry, you're probably considered as a local or regional expert as a small business owner. Establishing yourself as an expert through the usage of content is one technique to further solidify your persona in the minds of consumers.
It isn't necessary to limit email marketing to the distribution of coupons and sales information. You may use email marketing to give unique material that your subscribers will love reading—or watching—in addition to communications meant to generate traffic to your firm.
Videos are an excellent method to build your brand as an industry thought leader.
When you include blogs or videos in your email campaign, you're increasing the value of each email you send.
This not only enhances your credibility as an expert but also enhances the credibility of your business communications. People will look forward to receiving emails from you because they know you consistently deliver high-quality content.
If you already have a blog or a YouTube channel with expert content, you might want to consider offering exclusive, email-only content to entice people to join your email list.
One of your most valuable marketing tools is content, which you can use to build other aspects of your marketing strategy. People will sign up to see more amazing material if they like what you do. The best part is that the content is delivered to them directly.
4. Email Marketing is Cost-Effective in Terms of Both Time and Money.
There are time and budget limits within a small business, and there's usually no way around them. While purchasing a Super Bowl advertisement would be lovely, most small business marketing budgets do not allow for it.
Even focused direct mail operations, such as delivering flyers to the mailboxes of people in your neighbourhood, can be expensive. You could spend many dollars on every flyer delivery between design, printing, and mailing charges. Send out a thousand fliers and you've got yourself a very expensive campaign on your hands with no guarantee of success.
The time spent filming television commercials or recording radio commercials might cut into your profit margins. Every minute you're not focused on your business is money lost or, at the absolute least, an opportunity to interact with people on a human level.
The optimal use of time and budget is one of the most significant advantages of email marketing for small businesses.
It's not difficult or time-consuming to create a professional email marketing campaign. It is also incredibly cost-effective to send emails to a huge number of subscribers. You receive direct access to potential clients' email inboxes without having to pay for direct mail.
5. Establish Your Company's Credibility.
Building credibility is one of the most difficult obstacles for a small firm to overcome. Why should someone give you their business if your name isn't as well-known as that of the big box store down the street?
The reason consumers trust well-known brands is largely due to marketing. Because consumers are familiar with these companies, they are more likely to trust them.
By remaining in touch with your customers and keeping them informed about your organization, you may establish credibility through email marketing.
The more they learn about your company and the more they hear about it, the more likely they are to trust it.
Socialander list of email marketing services allows you to message customers, and gain more traction from prospective clients. It also gives your brand an outstanding look.
What Exactly do E-mail Marketing Services for Small Businesses Involve?
For small businesses, the email marketing field involves:
Setting up an email marketing campaign
Knowing their subscribers
Segmentation of customers
Experimenting with email content
And more
Types of E-mail Marketing Services for Small Businesses
Email Marketing is a powerful tool that small businesses can use to acquire, engage, and retain customers. And it is vital to have a clean email list. Outlined below are the four types of popular email marketing campaigns and how you can use them to help your business grow.
1. Email Newsletters
Email newsletters are one of the most common and popular email marketing tactics. As a small business, you may utilize an email newsletter to deliver useful information and resources to your subscribers. Create engaging material, including thought leadership, how-tos, and news about new services/products, to offer value to your subscribers' inboxes. To determine whether your newsletter is effective, consider whether the material aids in the development of a relationship with subscribers, boosts retention and engagement, and strengthens subscriber loyalty.
2. Acquisition Email
Acquisition Emails can assist your small business in acquiring clients who have signed up to receive your emails but have not yet converted. You can demonstrate the value of becoming an active customer to folks on your email list by producing appealing offers and helpful articles. Acquisition emails are a terrific method to move leads through the conversion funnel more quickly, develop your business and generate more income and target individuals who have shown an interest in what you have to offer.
3. Retention Email
Consider retention emails for your small business. Your small business can keep the channels of communication open by sending a message requesting feedback or an offer to subscribers who haven't connected with your business or email campaigns in a while. Retention Emails are an extremely effective email campaign tactic for keeping your hard-won consumers.
4. Promotional Emails
Promotional emails are an excellent approach for your small business to increase sales, signups, and introduce new product offerings. Offers that tempt and encourage your target to buy a new product or service are included in promotional emails. Use promotional emails to thank loyal customers with special offers, introduce new products or services, and cross-sell products to your existing customers.
Email marketing is a strong tool for acquiring, engaging, and retaining customers. Your small business can tremendously profit from an effective email marketing campaign. To meet your small business objectives, make sure you use the right email marketing agency. Remember that if your client or target views your email to be extremely valuable, they are more likely to forward it and/or share it with others.
Benefits of E-mail Marketing Services
There are numerous benefits attached to email marketing services. Below is a list of the benefits it can offer for brands.
1. Creating Content that is Tailored to the Individual.
You may personalize your campaigns and provide targeted content with email marketing.
Personalization can be as simple as including the name of a contact in an email. In fact, emails with the recipient's first name in the subject line receive a higher clickthrough rate than those without.
2. Obtaining Feedback and Doing Surveys
If you want customers to continue to interact with, engage with, and purchase from your company, keeping an eye on the customer experience is critical.
This is something that email marketing can assist you with. For example, you can use email campaigns to distribute customer satisfaction surveys and solicit comments.
In fact, this is one of the most effective methods for determining your Net Promoter Score (NPS). This score can be used to determine the percentage of consumers who are brand advocates and those who are brand haters. You can develop ways to improve your consumer experience using this data.
3. Increasing Sales
While email marketing is definitely an effective marketing technique, it can also help you increase sales.
In fact, 59 percent of marketers think email is their most important source of ROI, with segmented efforts resulting in a 760 percent boost in income.
Email marketing campaigns can highlight products or services, urge customers to buy after abandoning their carts or send customers exclusive offers.
Furthermore, 59 percent of those polled believe marketing emails have an impact on their purchasing decisions.
Your email marketing campaigns can simply include messages to urge a purchase from an audience that has opted-in to receive your messages and updates, making them more inclined to buy from you.
You can also utilize email marketing to automate a portion of your sales process, which can help you boost sales.
4. Interacting with Your Target Audience.
As a marketer, you should always strive to improve your audience's communication. Your audience is more likely to grow devoted to your brand if they feel like they can talk to you.
People value well-written emails. Consider the last time you received a marketing email from a favourite brand. Was it bothersome, or did you enjoy reading the news? You probably appreciated the experience and it kept you in contact with one of your favourite brands if it's a company you like.
You can reach a larger audience and communicate with brand ambassadors more simply with email marketing. Furthermore, these emails keep your audience engaged throughout the year, regardless of whether it's a slow or busy season.
5. Increasing the Number of Visitors to Your Website.
How do you get outstanding content to your audience once you've created it? You almost certainly send them an email.
You'll drive visitors to your site and enhance your SEO with email marketing campaigns. You'll also keep your audience interested in your business and website.
6. Sending Campaigns at the Right Moment.
Traditional marketing efforts have a time and place, but planning and organizing them can take months. Even then, you're probably not sure if your marketing assets will be seen at the correct time.
Email marketing, on the other hand, allows you to construct a full campaign with less notice because it takes less time to plan. You can also ensure that your audience receives the email at the appropriate moment.
Segmenting your audience, for example, helps ensure that you provide material at the appropriate moment.
7. Increasing the Number of Leads
In the same way that email marketing may help you raise sales, it can also help you grow leads. In reality, email marketing is used in the inbound technique to nurture prospects and increase conversions.
Email marketing efforts can help your sales team further qualify prospects so they don't waste time on bad leads. In addition, if your organization uses lead scoring, you can keep track of whether or not those leads open your emails or engage by clicking the links in them.
8. Getting in Touch With the Appropriate People at the Right Moment
You must reach the appropriate customers at the right time to have a successful marketing strategy. Yes, I'm repeating myself since this is such a crucial subject.
Because individuals check their email on a regular basis, email marketing makes it much easier to reach them. They may access information at any time and on many devices, which can help any marketing campaign succeed.
This implies that you're in front of your audience on a frequent basis, ensuring that you're always top-of-mind.
9. Creating Campaigns That are Cost-Effective.
Email marketing efforts are more cost-effective than traditional campaigns such as direct mail or print.
You won't have to pay for picture shoots, location costs, printing, mailing, or placement, for example. If you aren't using stock photos, all you need is a copywriter and a graphic artist. This might even be a single member of your team.
Furthermore, email campaigns are quick to create. You may send an email in one day if necessary, which is considerably more cost-effective than doing a direct mail or print campaign.
Because marketers are always limited by time and money, email marketing campaigns can be more efficient while simultaneously producing income and leads.
10. Increasing the Value You Provide to Your Audience.
One of the most important aims of any business is to deliver value to its customers so that they will return.
Because you can give value even when clients aren't making a purchase, email marketing is a terrific way to cultivate loyal customers.
You may also utilize email marketing to deliver extra resources to contacts who are interested in what you have to say since they opted-in.
More people will pay attention if you consistently deliver value to your audience, and your ROI will increase.
11. Having a Place to Promote Yourself.
Self-promotion in places where prospects haven't necessarily opted-in to receive information about your brand might be difficult at times. Self-promotion, on the other hand, is one of the most effective techniques to attract clients. No one will buy from you if you can't market yourself and sell your business.
You'll always have an avenue to promote yourself with email marketing campaigns, especially when customers opted-in. You can use email to inform customers about new goods, features, and perks, as well as new content. This self-promotion isn't undesired or disruptive because customers want to hear from you.
12. Having Control Over Your Media and Contact Lists.
You don't own your contact list or the information you share on social media networks. Typically, the social media network owns your material as well as your follower list.
How many clients and followers would you lose if social media disappeared tomorrow?
That is why it is critical for marketers to create an email list. You control this list of contacts, and you can communicate with them independently of your email provider. You'll also have ownership of the stuff you create and send.
Frequently Asked Questions (FAQs)
One of the most effective ways to reach your target audience is through email marketing. It can also help with sales and leads. Let's just state that email marketing isn't dead because this is still where people desire to receive information.
Everyone has questions on fields they are not clear on. At Socialander, we are ready to answer all your questions as your brand's development is our concern.
How do I Know if My E-mail Campaign Is Successful?
To know if your email campaign is successful, you would have to employ metric tools that would measure success. For better results, combine one or more metric tools.
What to Consider When Building E-mail Campaigns?
When building email campaigns, ensure to proofread the questions for any misspellings. This is because when sent it cannot be altered on the client-side. And this can cause the service to lose credibility
Isn't Social Media Marketing Taking Over E-mail Marketing?
No, they both play different roles. While email marketing can be personalized, social media marketing can not be personalized. Social media marketing reaches out to clients that may be interested or not interested in your product but email marketing reaches out to interested and long-standing clients.
How do I Grow my Subscriber List?
To grow your subscriber list, you can add a form on your carefully crafted landing page. This would gain traction and people would submit their emails.
How Often Should I Send E-mails?
This solely depends on your clients and prospects. But it is advisable you send often but not so much that it becomes a bother to your clients.