Spotify Advertising Service
Spotify Ads marketing agency that specializes in high-impact audio ads.
To offer emotionally engaging, data-driven, and ROI-focused premium ad experiences, Socialander has a team of programmatic Spotify Ad experts.
Our award-winning digital audio advertising agency can handle all of your Spotify advertising needs. With value-driven audio ads that provide listeners with a pleasant experience without interruption, our in-house experts can help you reach new prospective consumers.
To optimize your campaign structure and fulfill your marketing goals and obtain the highest ROI, we use a test-and-learn strategy and a comprehensive understanding of best practices.
ArtSplit, BigMamaSpices, Oando, GVE, FPDS, and other industry-leading brands have all collaborated with Socialander. We specialize in helping you stand out from the crowd.
Our Priority: Increasing your CTRs, targeted customers, and revenue.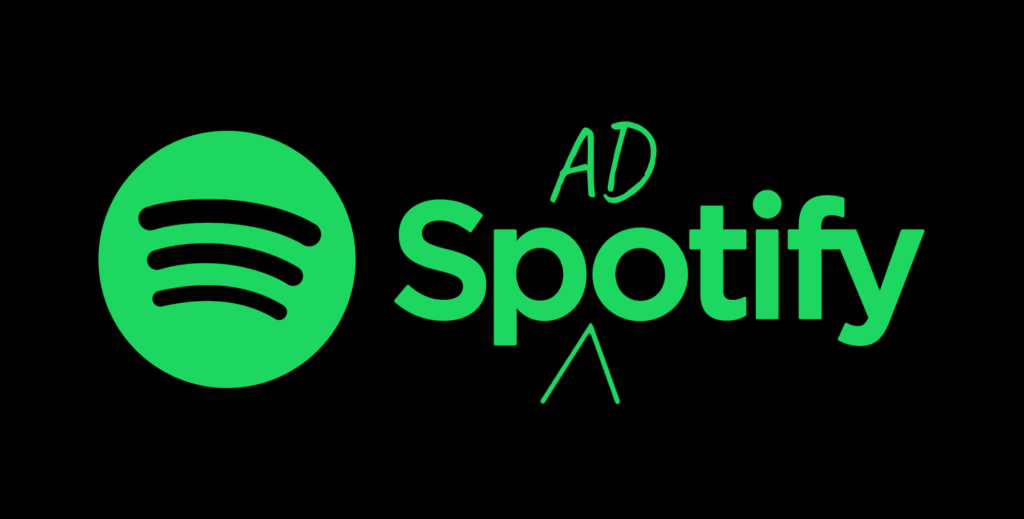 The following are the components of our Spotify Ads campaign strategy:
Evaluation of business objectives.
Choice of ad format.
Creating an audio or video ad from the ground up.
Optimizing your audio or video advertisements for your target audience.
Ad optimization and review.
Testing of advertisements.
Measuring and reporting conversion metrics in a more efficient manner.
We specialize in creating outstanding ads to take your music or podcast advertising to the next level as a growth-focused Spotify Ads firm.
When you collaborate with a respected Spotify advertising agency like Socialander, you'll get the following:
Identification of business goals to aid with the selection of Spotify-specific targeted categories.
To reach the holy grail of marketing, create regionally relevant advertising with professional-quality audio or video optimization.
Ad campaign reporting and monitoring at several levels to provide you with a complete picture of all your ad campaigns and ad sets.
Customized ad management for tweaking and pausing/resuming ad campaigns based on your specific advertising demands to ensure that you don't squander money.
At every stage of your Spotify Ads campaign journey with us, you'll receive expert help from trained Spotify advertising professionals who will keep you updated.
We're experts in high-return music and podcast advertising.
With high ad completion rates, Single Grain can help you increase brand recognition. When your intended audience is listening to music or podcasts they appreciate, unique ad creatives send your message right into their ear.
With increased ad recalls you can witness results in real-time.
Why Should You Promote Your Business on Spotify?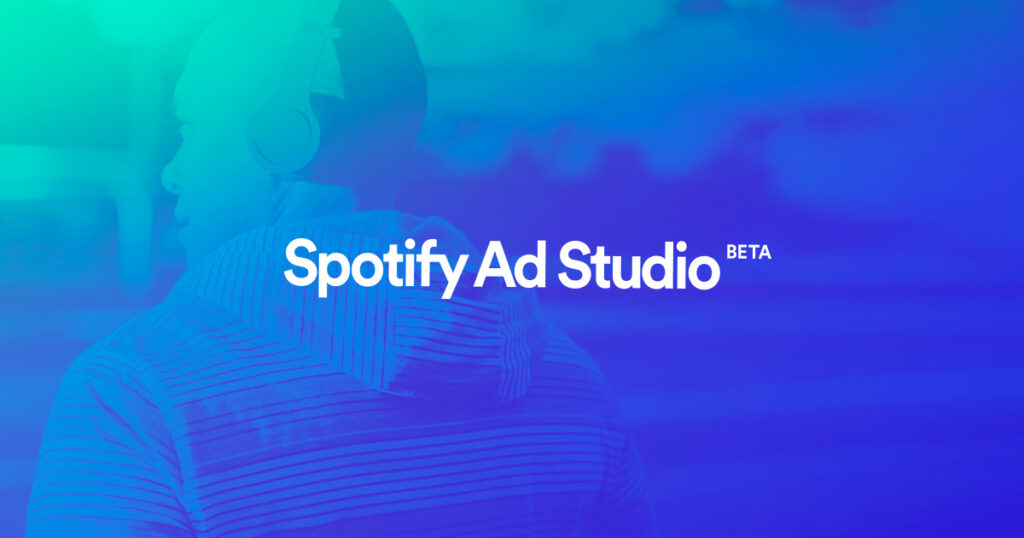 Spotify has approximately 356 million monthly active users and a 70 million song catalog. Every month, people listen to Spotify for about 25 hours.
As a result, Spotify provides tremendous advertising chances to reach millions of people who are eager to hear your message.
Here are some more compelling reasons to promote your music on Spotify:
Reach People When They're Relaxed: People listen to music when they're relaxed, so the best advertisements don't disturb them. When people are reading a book, working out, or going grocery shopping, Spotify allows you to communicate with them via digital audio.
Non-Paying Subscribers Can't Skip Advertisements: Because non-paying subscribers can't skip ads, you can rest guaranteed that your ads will be heard by your target demographic. There is no ad-skipping, as there is on other streaming sites, which wastes ad dollars.
Advertisements Play Even When Users Visit Other Websites: Advertisers lose the opportunity to contact individuals when they visit other websites. Because the music continues to play, Spotify allows you to connect with others even when they are not using the app.
Improved Targeting Capabilities to Reach Listeners: For high-impact audio commercials, getting the context right is important. You must reach out to audiences at the appropriate moment and with the appropriate message. Spotify streaming intelligence contains real-time data on how people listen to music, and the app notifies you whether the screen is visible or the user is only listening to audio. As a result, a well-balanced combination of audio and video ads allows you to target users based on critical times, genres, playlist categories, and podcast categories.
Sophisticated Campaign Reporting: Spotify's advanced campaign reporting provides information on ad distribution and engagement. You can track key metrics to see how well your campaign is performing, such as:
Reach, frequency, and completion rate are examples of ad delivery metrics.
Age, platform, genre, and gender of the audience
Clicks and CTRs are examples of performance measures.
Average streams per listener and other streaming conversion metrics
We Know How to Manage a Variety of Spotify Ad Formats
We assist you in creating and managing various ad types based on your advertising objectives, such as:
Audio Advertising: Your ads will be presented in a no-swipe, no-scroll environment that enhances and does not interrupt the user's listening experience. Audio ads are fantastic for branding because more than 75% of Spotify users remember them.
Video Advertising: Spotify allows you to play sound-on video commercials, unlike other sites such as YouTube, which often play ads when muted. When consumers are browsing Spotify catalogs, video adverts are displayed, and you can even incorporate a call to action to improve engagement.
Podcast Ads: Spotify has over 2.5 million podcast titles where you can promote your business on the world's top storytellers' podcasts.
Custom Experiences: Spotify offers Specific Experiences such as Sponsored Playlists, Overlay, Homepage Takeover, and Leaderboard advertisements for organizations looking to maximize brand visibility through custom ad formats.
What Kind of Outcomes Might I Anticipate?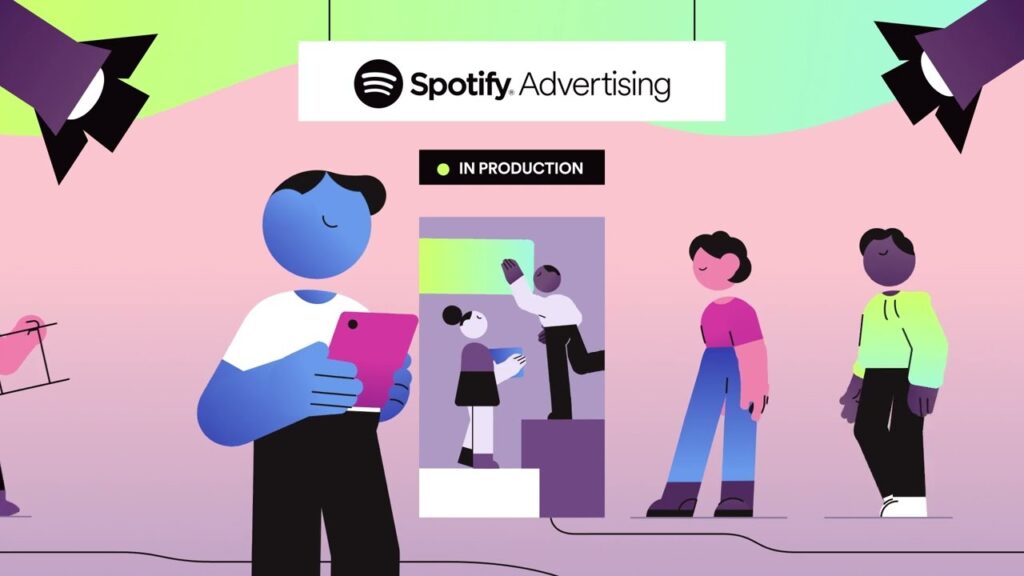 We'll work with you to design a Spotify campaign that will offer measurable results that will benefit your business in real-time.
Increasing the number of visitors to your website
A Spotify advertising campaign can bring a lot of visitors to your website. We target the ideal people who will not only connect with your advertisements but also go on to visit your website.
Increasing brand recognition
Spotify marketing is an excellent approach to making your business known to a large number of people who you might not otherwise be able to reach in a cost-effective manner.
Creating conversion-ready leads
It's fantastic to get visitors to visit your website and increase brand awareness, but what happens next? As a Spotify marketing agency, we make sure that consumers receive a campaign that pushes them to not only engage with and learn about your brand but also to buy something.
What do the Spotify commercials for Socialander look like?
Spotify offers a variety of ad styles to let you reach out to your audience in the most effective way possible. Choose from a variety of formats, including.
There's Music Everywhere: Your advertisements are played in between songs, giving users a chance to see your brand's message.
Ads for Takeovers (visual): A video with your brand's messaging is shown in between songs.
Session Sponsorships: Have you ever been informed that if you listen to an ad on Spotify Free, you'll get 30 minutes of ad-free playtime? That's a Sponsored Session you're looking at.
Playlists of songs: This option allows your company to create a custom playlist, which helps to give your company a personality.
Advertising on the Overlay: If you're familiar with Google's Display Ads, you'll recognize Overlays. In the Spotify app, there's a fun image.
Advertisements Take Over the Home Page: Your brand's message will be visible on the homepage for 24 hours with this form of ad.
Frequently Asked Questions About Spotify Ads
What's the best way to get started?
The Spotify Ads experts at Socialander will work with you to build an audio or video ad that meets your advertising objectives. 

We may also estimate impressions based on the demographics and geography of your target audience. We can get you up and running in a matter of hours. To discuss your ad campaign needs, contact us for a free consultation.
Is every ad approved?
No, every ad is checked for conformity with Spotify's advertising rules and regulations by the Spotify ad approval team. If your ad does not follow the ad policies, it will be rejected. Ad rejection can sometimes be caused by inappropriate ad lengths. 

Your ad will be thoroughly reviewed by Socialander in order to pass the Spotify ad approval procedure. Commercials are approved in 24 to 48 hours, and they can be up to 30 seconds long on Spotify for both audio and video ads.
How many ad accounts am I capable of managing?
Depending on the number of businesses you want to promote, you can manage multiple ad accounts.

You can manage all of your advertiser accounts from a single dashboard, eliminating the need to log in and out of each one.
Do I need a pre-produced audio ad to start advertising on Spotify?
No, we can assist you in creating an audio advertisement from the ground up! You won't have to spend any further money on ad creation. Using various Spotify ad production technologies, the Socialander Spotify ad experts team can generate outstanding audio commercials for your business.
How will I know how effective my advertising is?
Spotify Ads marketing professionals at Socialander offer performance reports for every ad campaign you run on the platform. We'll keep you up to date on your ad spend and ROI, and alter your ad budgets as needed.
Why do I require the services of a Spotify advertising agency?
An experienced Spotify marketing firm, such as
Socialander
, understands how the platform's advertising works and ensures that all of your campaigns execute smoothly. Every ad that appears on Spotify must adhere to certain advertising guidelines.
In addition, there are a number of technical considerations for audio, video, and podcast advertising, such as file format, audio peak, CTA options, third-party tracking, and click-through URL.
You don't have to be concerned about ad approval. To achieve the best level of interaction, we build, run, and optimize campaigns on your behalf.
To ensure that your ads continue to provide great results, Socialander's creative ad professionals review campaign performance on a regular basis and make adjustments as needed, ensuring that you always get the best return on your investment.
What distinguishes Socialander from other Spotify Ads agencies?
To begin with, we're not a one-size-fits-all firm. Every client we accept will receive a customized Spotify Ads plan based on their unique demands, objectives, and budget. 

We create quarterly plans based on our research, testing, and outcomes to guarantee that you're always reaching the right people at the right time with the appropriate message.

To top it off, we never put a strategy in place for a customer that we wouldn't put in place for ourselves. We've established a thriving blog, digital marketing business, SaaS product, and two podcasts.
When it comes to podcasts, our courageous leader and advertising mastermind Victor Bella hosts popular shows: TEDx and FUTO Business School.
He knows everything there is to know about starting, running, monetizing, growing, and advertising a podcast (the podcast itself and advertising on podcasts).
And, while we are Spotify Ads experts, it isn't all we do. We also have teams devoted to Google Ads, LinkedIn Ads, Facebook Ads, and other paid advertising platforms, as well as SEO, SaaS, e-commerce, online education, cryptocurrency, and blockchain marketing. So we know a thing or two about marketing and advertising.
Finally, despite our extensive experience with Spotify advertising, we do not employ a single formulaic plan for each client.
To inform and tailor our marketing blueprint for your organization, we'll employ a unique combination of digital marketing best practices, growth hacks, cutting-edge technology, and valuable data.