Most things in graphics design are done with softwares and there are a lot of the best free software for graphics designers available. It is important to choose wisely to get the most out of these tools.
Graphic designers need more than just talent or aptitude to create visual artwork. They can utilize simple and advanced graphic design techniques offered by these sofwares to create captivating visuals.
Aside from traditional graphic design tools like Corel Draw and Photoshop, other modern softwares can do better. For example, Microsoft Paint can be used by a creative designer to create something lovely.
However, a well-designed software can make all the difference.
So, which graphic design program do you need?. In the course of this post, we will explore the 15 best software tools to use as a graphics designer.
When it comes to choosing the best graphics design software, it's all about what you're looking to accomplish and how much you're willing to pay.
The best free software for graphics design to choose from is listed below: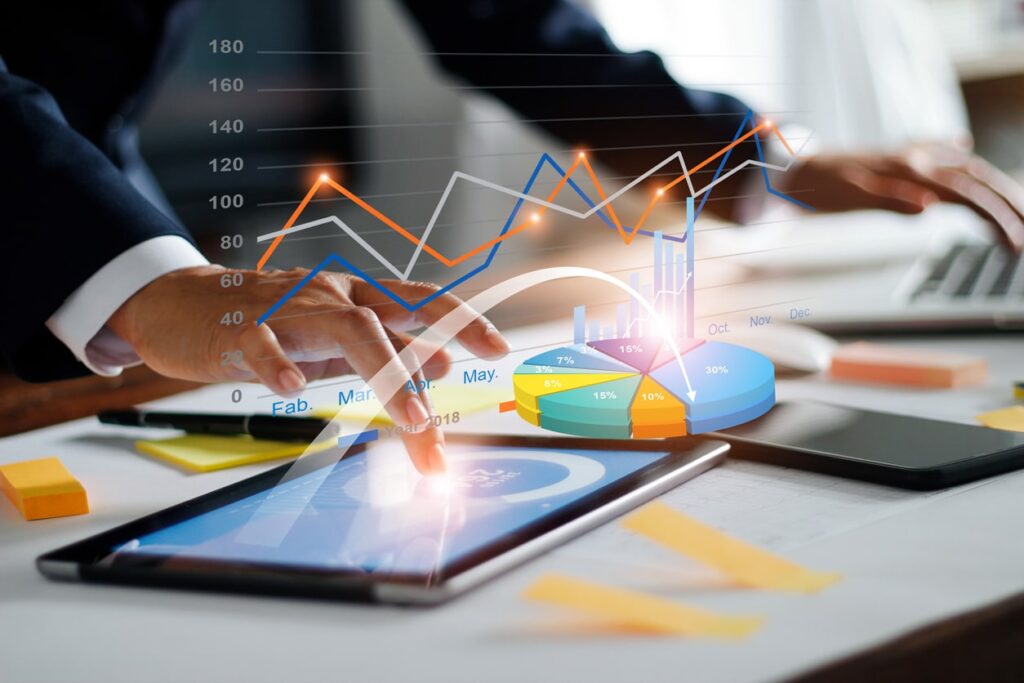 1. Canva
This is best for quick edits.
Canva's templates make it easy to produce anything from an ebook to an infographic to a business card or an email header.
The free online design tool provides easy-to-customize templates for virtually every design need.
The downside? Depending on your level of expertise, you may choose to upgrade to a paid version or use one of the more advanced free graphic design programs.
While the free version of Canva is ideal for designers just starting, the subscription version offers more advanced tools and functionality, such as team collaboration.
2. Design wizard
Graphic design novices will enjoy using DesignWizard because it's one of the best free options out there.
There are more than 10,000 free designs to choose from as well as a vast collection of photos to choose from.
DesignWizard excels as a first-line, free graphic design tool for beginners because you can easily create custom templates.
Even though DesignWizard has a simple user interface and no up-front expenses, many of the more advanced features are only available in the premium edition.
3. Sekta editor
Sekta's slogan is "Everything you need to create content that converts."
Your website, advertising campaigns, and social media postings can all benefit from the use of this graphic design software because it can be utilized in conjunction with your present CMS or hosted in the cloud.
After two weeks of free use, you will be required to choose between the Starter, Pro, or Enterprise plans to continue utilizing Setka and its complete feature set.
4. Krita
Krita is a free, open-source painting application developed for artists. Krita has a customized user interface, a feature-rich toolkit, and comprehensive resource management.
Using Krita as a skilled designer can help improve the impact of your visual design. You can go for the premium version for more streamlined solutions.
5. Adobe spark
This can be an alternative to Adobe Illustrator.
With adobe spark, Integration with other Adobe products is possible, even if it isn't the most feature-rich. Free templates and an intuitive interface make it a no-brainer for anyone to pick up and utilize.
Spark is an excellent tool for quickly creating posters for movies for advertising campaigns. The disadvantage? For beginners, it's an excellent starting point, but for more complex projects or experienced designers, it's less beneficial.
Thanks to Spark's web and mobile versions, you can now design from any location at any time.
6. Inkscape
Inkscape's tagline is "draw freely," and it lives up to that promise – this graphic design tool is free to use, and it comes packed with a slew of capabilities for new and seasoned marketers alike.
Vector art possibilities and interoperability with a wide range of formats are just some of the advantages of Inkscape.
7. Sketchup
It's worth noting that the free version of SketchUp has many advantages over the commercial version.
In addition to being a powerful modeling platform, it can be used to create both 2D and 3D designs for furniture and other complicated objects. '
SketchUp is a great tool for creating product pages with detailed photographs and dimensions because of its user-friendly interface and excellent support.
For free subscriptions, there is a limit on storage space and no support for mobile devices.
8. Gravit
Corel, the company behind Corel Draw, released a vector design program called Gravit.
Gravit is one of the best free graphic design programs for Mac and Windows, as well as ChromeOS and Linux, thanks to its self-adjusting interface and extensive set of vector art tools.
Gravit's free trial gives you immediate access to "Pro" features like working offline and viewing version history.
These privileges, however, will be removed from your account when your free trial period ends unless you pay for a monthly membership.
9. Blender
Using Blender, graphic designers can do anything from rigging to animation to rendering to motion tracking with ease. It also has a vibrant community of users that are dedicated to making Blender better.
Although Blender is a sophisticated tool, it is not suitable for novices due to the complexity of the menus and the vast number of design possibilities available.
10. Gimp
Gimp is one of the most popular open-source design tools. It can be pitted against Photoshop, its closest competitor.
All file formats are supported, retouching is simple, and new designs may be easily created from start using the free design program Gimp.
More experienced designers can take advantage of the tool's potential because of its customizable interface. The downside is that it doesn't allow any Photoshop plugins.
11. Paint 3D
This Microsoft design tool may be downloaded for free.
It has enhanced features like realistic textures, 2D cutout creation, and a slew of 3D tools and effects, but it falls short of some of the most powerful creative tools on our list.
Paint 3D is a good place to start if you're new to graphic design and want something simple to learn. There's no learning curve, and since it's built by Microsoft, it works well on all Windows 10 devices.
12. Genially
Designers can build their own designs from the ground up with Genially's intuitive user interface and robust features.
Pre-built layouts and interactive elements like buttons, layers, and hidden text are all possible with this program.
No project is off bounds in Genially's free edition, and more than 12,000,000 people across the world use Genially to produce their designs and support the community.
However, there is a catch. Some services, such as offline viewing and brand personalizations, are only available to those who pay for the service.
13. Vectr
Graphic design software that can be used for a variety of tasks, from T-shirt designs to full-fledged website graphics, is available for free. Allows you to export files in real-time with an easy-to-use interface.
Additionally, this software can exchange data between multiple devices, making it ideal for collaborative creation.
This is a very user-friendly program with a team of experts ready to support you at any moment.
As a result, mastering the Vectr is a breeze. To begin, if you don't have the money for a more expensive vector program, this is an excellent alternative.
It's easy to discover tutorials for Vectr software because there are roughly 30 on their website. This software can be used both online and as a download. Your work will be saved and synced automatically.
14. Visme
This is a tool for branding and visual assets, including charts, slideshows, storyboards, and even social media ad units that may be created using Visme's online platform.
Thanks to a huge stock library of visual resources, you can handle a wide range of projects.
There are elements in Visme that allow you to keep your brand's visual identity, such as color palettes and photographs of your company.
You may also use transitions to create short films and animations in addition to traditional PowerPoint presentations. You can add text or choose a transition to any of the software's many templates.
One of the most significant advancements is the ability to collaborate on a single file. For your design team, you can come up with a custom plan and create a report or diagram of your firm.
Visme is compatible with a wide range of third-party applications, allowing you to access data and assets that are currently stored elsewhere.
That people can leave comments and annotations on a file after they've downloaded and shared it from a view-only link is pretty cool to me.
15. Design cap
With the help of the provided templates and visual elements, you can create distinctive and professional-looking banners and posters.
A wide range of complex editing tools are available on this website, allowing you to alter the look and feel of your designs in a variety of ways.
With DesignCap's integrated library of fonts, shapes, backgrounds, and stock pictures, you can further enrich your posters and flyers.
Additionally, you may use this free software to create charts and graphs from numerous types of data.
Create a design that is uniquely yours, and then use that design to communicate information to your customers and business partners in a clear, succinct manner.
16. Lunacy
Lunacy is a vector graphics creation tool that may be used for UI/UX and online design. In terms of performance, it outperforms Figma and outperforms even Sketch.
Users can collaborate on the same project in real-time even if they're on various platforms thanks to this feature. If you've got a mid-range laptop, you'll have no problem with this software's quickness.
When it comes to creating and editing both cloud and local projects, there is no limit to what you can do with Lunacy.
As a result, the software's core hand-off and version control functions can be used in conjunction with its Sketch format compatibility.
You can also open sketch projects in Figma and XD if necessary.
17. Daz 3D
Animators, illustrators, and designers will find this the best free graphic design software on the market right now. 3D animation, figure posing, and rendering can all be done with it.
Graphic design platforms, solutions, and enhancements such as Hexagon, Genesis 8, and Daz Studio are all included in the package.
They collaborate to open up new avenues for the creation of human 3D rigged models.
Daz 3D may also be used to create stunning digital environments, animations, and graphics for a variety of purposes.
You can use it to edit scenes and characters and create works of art in a wide variety of software applications. Using Daz 3D's figure platform and character engine, you may create complex characters.
How to choose the best free software for graphics designers
Before you choose a graphics design software, you should ask yourself the following questions:
1. Is it easy to edit?
It's important to be able to modify and edit your designs easily while using a graphic design software. If you ever need to make a few minor adjustments to an image or piece of a current design, you'll want your graphic design software to make it as straightforward as possible.
2. Can you remove the watermarks?
Some graphic design tools have pre-printed watermarks on them. This would also put a watermark on your work as a default.
You want to choose a software that will allow you to remove these watermarks seamlessly.
3. Are the features in the UI easy to use?
To discover what you need quickly, you want a layout and design that are simple and clear. The last thing you want to do is spend a lot of time scrolling around before you find what you need.
4. Will it give your designs the best precision?
As a designer, you want to ensure that your designs appear their best, from the tiniest logo to a full-size poster. Your adjustments should match the quality of the original.
5. Does it have in-built templates?
If you're a newbie to graphic design, opt for a tool that comes with pre-built templates and tools.
If you don't know how to use some of the more advanced capabilities on the platform, these templates can help you streamline your projects and make it easier for you to manage those duties.
Conclusion on the best free software for graphics designers
Using the correct tools, whether you're a novice or a seasoned graphics designer will enhance your abilities tremendously.
With a well-designed graphic design program, novices and experts alike will be able to get their hands on intuitive controls and versatility that can be quickly grasped.
To choose a software, experiment with a range of software and choose the one that works best for you.
At Socialander, we employ the best graphics design tools to give you the best visuals for your digital marketing strategies.