Twitter Advertising Service
Why should you utilize Twitter Ads and how they function.
Profit from one of the most active online groups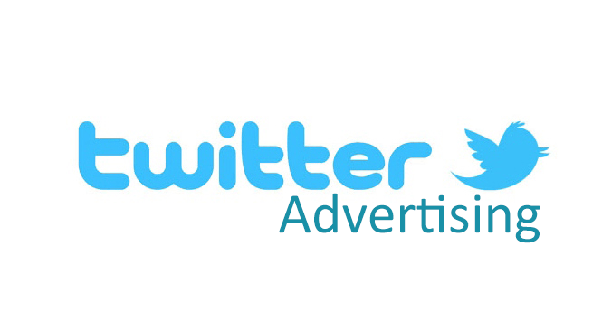 Twitter's user base is extremely diverse. Nearly 80% of Twitter users are located outside of the United States. They're likely to earn more than the ordinary person. The channel is used by 74% of people to acquire their news. Every day, they send out hundreds of millions of Tweets.
This highly-engaged platform can help with any company aim, whether it's starting a conversation about your product or providing quick customer service, as 85 percent of small-to-medium firms on Twitter do.
Since the beginning of 2018, ad engagement has increased by 69 percent, while expenditures have decreased. Twitter's advertising keeps improving, so now is the perfect opportunity to step up your game.
Twitter is a social media behemoth that continues to grow with every passing second, with approximately 336 million monthly active users and over 500 million daily posts.
Our highly skilled Twitter advertising firm will assist your business break through the noise to ensure that your voice is heard, despite the never-ending stream of messages.
To achieve the outcomes that Twitter is capable of, you'll need a devoted staff
If you've been following the news or trying to figure out what's trending in our political climate, you know that Twitter is a great way to keep up with what's going on.
In almost every sense, Twitter is the most dynamic social media platform available. You could witness a funny reaction to a competitor go viral in 10 minutes, or realize that a popular hashtag is the ideal moment to promote your newest product. Twitter is also known for experimenting with different ad forms, and it maintains a variety of unique options that are all beneficial in their own way.
If you want your business to stay relevant in this fast-paced channel, you'll need to devote time and effort to it. You'll find that Twitter is one of the most lucrative channels out there if you have a team reacting to real-time trends, business changes, and customer care inquiries.
Is it important for your company to engage generations with significant purchasing power? If that's the case, Twitter advertising could have a huge impact on your marketing plan. With 46 percent of adults checking the site at least once a day, Twitter is a critical marketing opportunity for Millennials and Gen Xers to be engaged in one location.
How do we go about creating Twitter ad campaigns?
While practically everyone is on Twitter, individuals aged 30 to 49 make up a massive 27% of the platform's population, and those aged 50 to 64 make up 15% of the platform's incredibly diversified user base.
We'll use the most recent industry insights and platform technologies into your marketing strategy to target your targeted audiences. To achieve the best results, we believe in leveraging every opportunity using industry best practices.
If you don't have time to create effective advertising campaigns, analyze and make changes based on Twitter analytics, or keep up with industry news, contact us online or phone [INPUT NUMBER] for Twitter advertising management.
Why should you use Twitter's Ad Services?
Twitter is a wonderful location to start putting your digital marketing ideas into reality because it is a fast-growing social media site with a varied audience. You may reach more people and fulfill your marketing objectives with the help of Twitter ads.
For a variety of reasons, you should consider employing Twitter's advertising services, including:
User base: With over 336 million monthly active users, you're sure to discover your target audience on Twitter. Because of the site's large user base, reaching out to potential clients is significantly easier.
Extensive networking: Your present customers, as well as new prospects, are likely to be found on Twitter. Use this site to connect with people and expand the reach of your brand.
Video recall: According to data, Twitter users who viewed an In-Stream Video Ad were 70 percent more likely to remember that company. Use video recall strategies to ensure that your customers will remember your company in the future.
Recent cost reduction: Twitter advertising services are a cost-effective marketing technique for most firms, allowing organizations of any size to launch a successful campaign. Despite the fact that the cost of social media advertising fluctuates, marketers have discovered innovative strategies to save costs while reaching more customers.
Time spent on social media: The average social media user spends over two hours every day on the platform. Because you'll be reaching your target on channels they use on a regular basis, your advertising efforts are less likely to go ignored.
Limited time and marketing resources: Most firms have a set budget and want to get their advertisements out to their target demographic as soon as possible. Twitter delivers quick results and is a low-cost marketing tool for businesses of all sizes.
What should my Twitter advertising objectives be?
Twitter is a large social networking platform with millions of users all around the world. It's critical to properly identify and define your marketing goals before developing a marketing plan for this platform. Here are some of the top objectives for your Twitter strategy that will help you maximize your influence on this site, ranging from increased website traffic to enhanced brand awareness:
Awareness: Gain more people's attention and they'll be more willing to invest in your brand, products, and services.
Engagements: Increase the number of encounters you have with your customers. This can include retweets, hashtags, and tweet answers on Twitter.
Traffic: Use Twitter to drive traffic to crucial pages on your company's website that provide value, demonstrate your unique benefits, or give people the chance to become leads.
App downloads: Use marketing to persuade consumers to install your company's app.
Followers: On social networking sites, particularly Twitter, gaining a following is critical. To ensure that you're growing a relevant and engaged group of followers, increase your audience using careful targeting.
Video views: Twitter is a great place to share short videos. More video views can help you achieve many of your marketing objectives by increasing brand exposure.
Our team of marketers at Socialander can assist you in determining the most appropriate objectives for your company. We recognize that every business has its own set of requirements and that a customized marketing strategy for Twitter marketing is required. When you work with our team, you'll have well-defined goals and a strategy for attaining them.
How does Twitter advertising targeting work?
Twitter advertising is a great method to reach your target audience, no matter how little — or large — it is. But how does Twitter's targeting work? The following factors will influence the audience you build on this platform:
Keywords: Use carefully chosen words and phrases to help you reach your target audience depending on their search terms.
Demographics and interests: Conduct research on your target audience to find the best method to promote content to them. Examining their gender, income, age range, and general interests is part of this process.
Lookalike audiences: Find users who are similar to the following of your competition.
Remarketing: Reach out to customers who are familiar with your brand but haven't made a purchase or registered as a lead. Users who have seen or engaged with your tweets, or who have visited your website, can be remarketed to on Twitter.
Advertisers on Twitter can assist you in determining the best strategy to reach your target audience while also teaching you how to track your progress.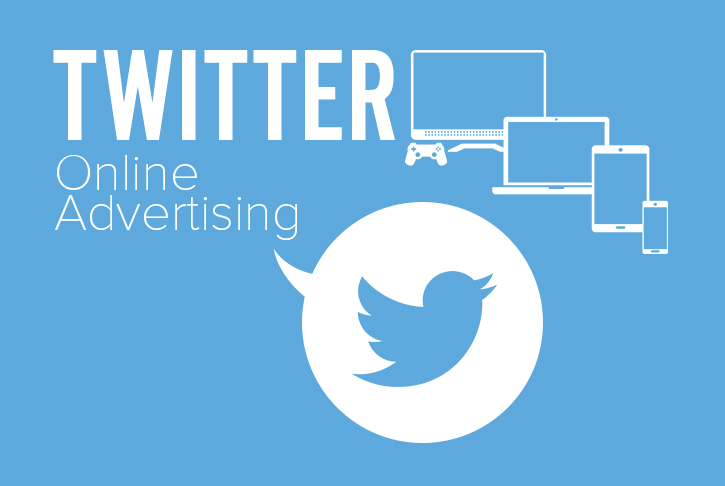 How do you evaluate the effectiveness of Twitter advertising?
It's critical to keep track of your progress and evaluate the success of your results whenever you launch a new social media marketing campaign.
We'll assist you figure out if your Twitter marketing plan is on the right track at Socialander. We'll look at Twitter and Google analytics to see if you're getting the social media engagement, brand exposure, and traffic you expected.
Our proprietary software, [SOFTWARE NAME], will be used to track your key performance indicators and site performance on Twitter. The effectiveness of the following will be examined and evaluated:
Engagement levels
Reach
Rates of click-through
Clicks
Impressions
Views on the page
Time spent on your pages and website on average
Our team will offer you with the insight you need to change your campaign techniques as needed to maximize your performance and results by tracking your progress and results.
Who should hire a Twitter marketing firm?
If you're reading this, you're probably looking to start a Twitter marketing campaign. If you're still on the fence about hiring a professional advertising team, remember that social media marketers can help you launch and develop your campaign in a variety of ways.
Hiring a Twitter advertising firm, for example, is great for managing your marketing services on this platform if you're short on time. In order to create an effective and profitable Twitter strategy, a significant amount of time is required.
Marketers can also help business professionals who are unsure where to begin when it comes to developing a social media strategy. Professional social media professionals can assist you in determining the most effective ways to approach your Twitter advertising strategy right away.
A qualified marketing staff also brings a high level of expertise to the table, which means you'll never have to worry about whether your Twitter strategy is on track. At Socialander, we work with companies in a variety of industries to help them achieve their goals and implement the best plan possible.
Working with a Twitter advertising agency: What to Expect
When you employ a marketing firm to handle your Twitter ad campaign, they become an extension of your own staff. As a result, selecting the correct marketers for your company is critical to the overall success of your marketing effort.
What should you anticipate from the Twitter marketing team you hire? The following advantages will be provided by the correct advertising agency:
Work and methods in marketing that are in line with current advertising trends
Support from specialists who are trained on a regular basis
Pricing and deliverables that are clear
Reporting that is transparent
Excellent communication abilities, as well as a high level of response
Knowledge of the most up-to-date features for your business can help you stay ahead of the pack.
Twitter advertising services are familiar to Socialander
Are you interested in launching your own Twitter marketing campaign but don't know where to begin? That's when our Socialander team comes in handy.
Our team of pleasant and knowledgeable marketers will work with you to design the ideal approach for your company's needs. You'll be able to bring your social media marketing campaign to life with our help.
Why should you select us? Our satisfied clients now understand that strategic thought, dedication, and rigorous analysis are the keys to marketing success, all of which our staff is happy to give.
If you'd like to learn more about your alternatives or how to construct the social media advertising campaign that your company deserves, please contact our team of marketers.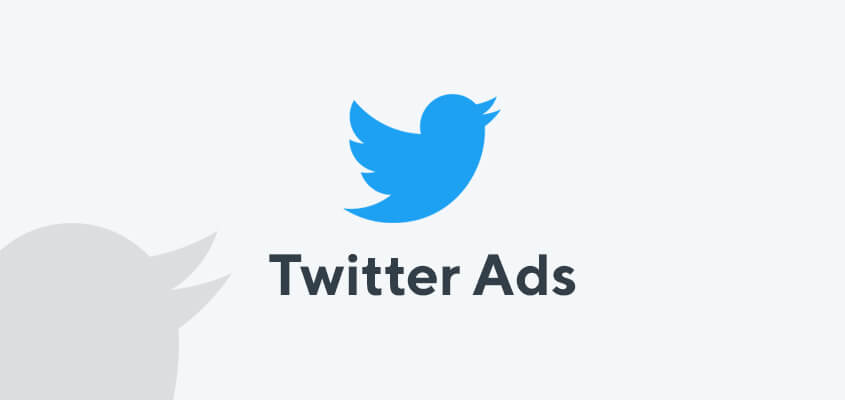 What exactly can our experienced Twitter marketing team offer to you?
We can help you reach your Twitter goal of choice, whether it's to promote awareness, attract followers, bring visitors to your website, or boost interaction, with everything from plan design to campaign analysis.
Analytics
We use data-tracking systems to gather insights into where each campaign worked well (or badly), allowing us to improve your plan.
Identification of the target audience
We can determine how to best use Twitter's unique targeting features by identifying and assessing your target audience.
Strategy
We can design and implement a Twitter marketing strategy that is tailored to your company's objectives.
Monitoring
We can keep an eye on your Twitter profile and campaigns, spotting and responding to any possibilities or difficulties that arise. We will also reply to customer service inquiries.
Paid Ads
Paid advertisements can help you gain new followers and get your important content in front of the right people. From format selection to final analysis, we can execute the entire process in real time, optimizing the campaign.
Consulting
We're always looking into, tracking, and adjusting to new web trends. We're delighted to be your go-to source for the quickest-growing channel on the planet.
Why do the top companies choose our Twitter advertising department?
Transparent
If we run a video ad for you, we want to show you how we boosted your followers by 120% and received hundreds of engagements.
Experienced
Our staff has years of experience running Twitter campaigns and branded accounts for a wide range of businesses.
Recommended
Thrive Internet Marketing Agency was named a top social media marketing agency in the United States by Clutch.co, a research-based organization based in Washington, D.C.
Frequently Asked Questions about Twitter Ads
What is Twitter marketing and how does it work?
Twitter is a popular social media network with a large and devoted following, where you may raise brand exposure.
Twitter marketing entails generating, posting, and disseminating information on the social media platform for your target demographic and followers.
Your brand has a lot of options for communicating with your audience on Twitter. Furthermore, it is one of the most effective ways to connect with and communicate with your audience on a one-on-one basis.
It's no longer a brief, text-only platform, despite its concise communications being one of its great selling features. Visuals, such as videos, GIFs, and emojis, can make tweets more engaging.
Is Twitter a good marketing tool?
Marketing on Twitter has a number of advantages, including:
Flexibility: You have complete control over the type of content you post and advertise, as well as the audience you wish to attract on the platform.
Short listening: Twitter allows you to listen to customer feedback and use that data to generate relevant and compelling content for your target audience.
Short Messaging: Twitter pushes you to create short Tweets, yet they can help you send a more powerful and direct message.
Website traffic: Increase website traffic and leads by putting links to your posts and landing pages on your website.
Relevance: Twitter's algorithm places a strong emphasis on timeliness and influence, which allows for real-time marketing.
Advertising: Twitter, like Facebook and Instagram, offers advertising opportunities through promoted tweets, accounts, and trends.
Analytics: Twitter gives detailed data for impressions and engagements with your tweets, allowing you to monitor your progress.
Why should you use Twitter to promote your business?
Individuals on Twitter are seeking for interesting information and stories from people, brands, and businesses they follow, as well as discovering new things.
You may use Twitter adverts to:
Target your audience depending on their interests, location, gender, device, or individuals who are similar to your following.
Target keywords in people's Tweets to increase the relevance of your message.
Increase the number of people who see your Tweets and follow you on Twitter.
What are the advantages and disadvantages of using Twitter for commercial purposes?
The following are the benefits and drawbacks of using Twitter for business:
Twitter's Business Advantages
Reach out to a huge audience: Twitter has a large user base, which may include potential clients. Using hashtags might help you connect with people who are interested in a specific topic or region.
Provide customer service: The platform allows you to communicate with your consumers in real time. Because it's a public contact, if you perform it effectively, it will reflect favorably on your company.
Brand identity: Using Twitter to communicate your brand's ethos and personality to your target audience can help you reach out to them.
Customer feedback: Twitter can be a useful tool for getting customer feedback.
Cost: Setting up a Twitter account is completely free. While paid ads are available, many businesses find that organic posts and interactions are more beneficial.
Twitter's Business Challenges
Resources: Maintaining a Twitter presence necessitates a time investment. It's also critical that the account managers have the necessary skills and training.
Bad feedback: Customers may openly complain about items or services, and negative feedback might harm your brand. Dealing with complaints properly, on the other hand, might improve your reputation.
Time-sensitive: If you don't tweet when your audience and following are online, your tweets are likely to go unnoticed.
Spam: On Twitter, be aware of spam accounts. Do not click on questionable links sent to you by somebody you don't know.
Limitations: Twitter's 280-character restriction applies to you. Learning to speak effectively with brevity takes time.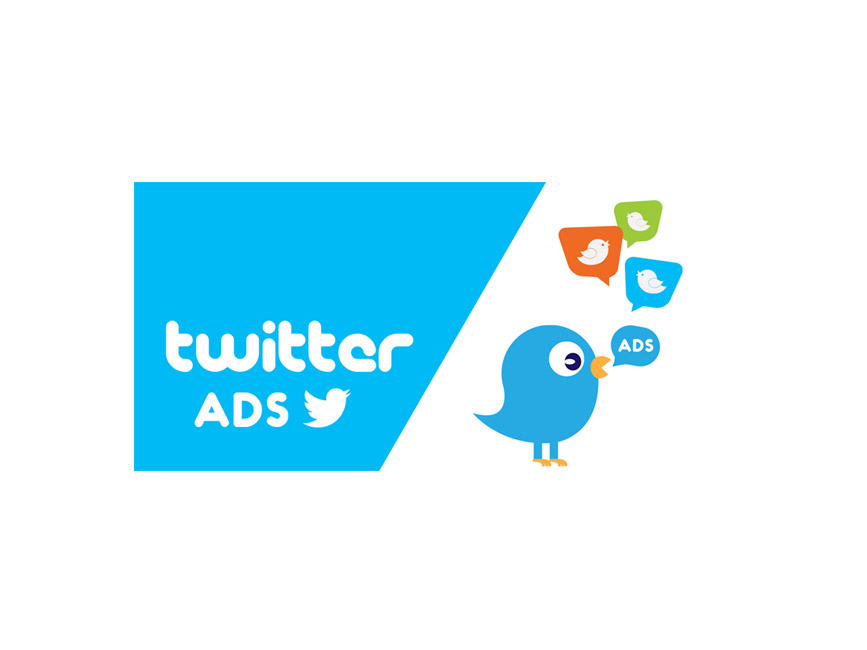 Twitter Marketing in a nutshell
Although Twitter may not appear to be as "trendy" as some of the newest social media platforms, such as Instagram, it has its own idiosyncrasies and may be an effective marketing tool.