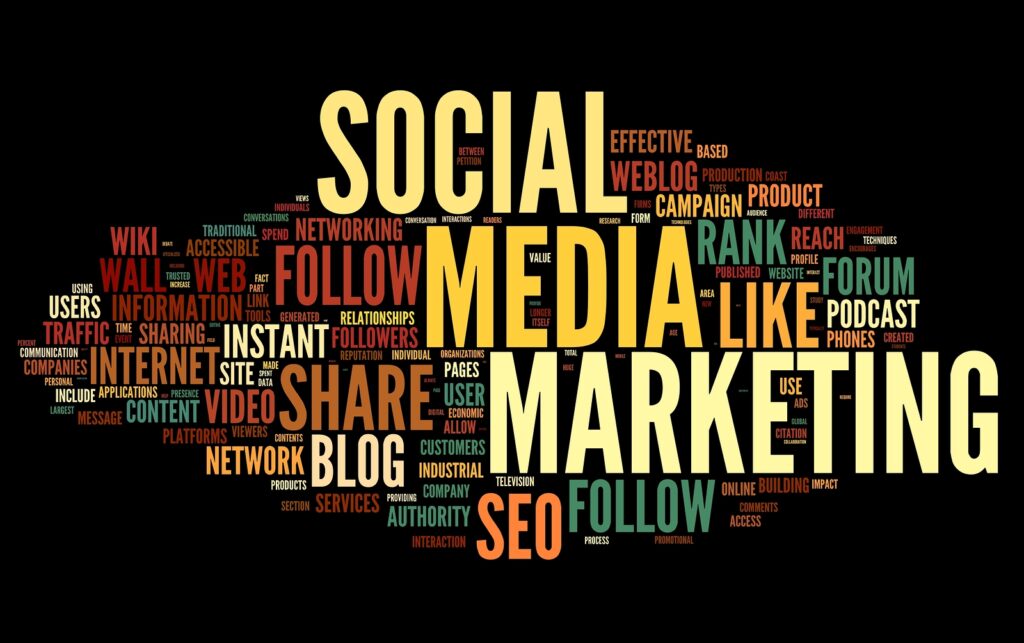 Every business needs social media networks to increase brand awareness and visibility. If your business does not have a social media marketing strategy, then you need social media marketing services to elevate your brand.
Socialander is a distinct digital marketing agency that seeks to serve various kinds of businesses to generate more return on investments and create brand awareness.
With a digital agency like Socialander, surmounting competitors in your industry would be effortless as we are goal-driven, client-centered, and most importantly well versed in the industry.
A Forelook on Social Media Marketing
In the world today, social media outlets have become a key source of news and information. That's not all, though. Search engine optimization and digital marketing are both in demand for a strong social media presence.
According to statistics, the global population of social media users will increase significantly by at least 4.41 billion in the next five years.
Furthermore, records show that social media users utilize various social media channels for an average of two hours and 24 minutes daily.
To assist you in getting started with your campaign, our social media marketing experts see a need to enlighten you about social media marketing as a tool to generate more leads, customer engagement, and a high conversion ratio.
[Get A Free 30-minute Strategy Session]
What They Say About Us
Youthful and up-to-date with the latest in marketing trends. They created our website and have since gone on to create marketing content in the form of videos for us. Socialander is highly recommended!

Nahel Jarmakani
CTO Novatrack – Plugnplay IOT
I have come across several digital marketing agencies, but Socialander has proven beyond mere clock-punching to be the best in my experience. I recommend you go for Socialander if you want your brand to become the next big thing in the digital world.

Mr. Chike Onyia, Esq.
Managing Director, Zolts Limited
I love working with Socialander. Definitely, the best digital marketing agency we've used. I must confess that everyone at Socialander has become an intricate part of our team and success.

Inemesit Dike
Founder, Legal Concierge
I love the seamless customer experience of working with Socialander Digital Marketing Agency. Delivering timely social media growth reports and helping me track my customer's feedback efficiently. I'm happy to recommend them.

Adeile Greatman
Content Manager – Binance
I really love my experience with Socialander, they are a top-notch digital marketing firm. They have knowledge of business processes and I love their team spirit and attention to detail. I would love to do business with them over and over again. They're just the best!

Ayo Oloyede
Digital Merchant – Gmart Alliance
I have come across several digital marketing agencies, but Socialander has proven beyond mere clock-punching to be the best in my experience. Their professionalism makes anyone fall head over heels in love with them, and their services can raise your brand media profile from zero to brand hero! And 10X your sales.

Nicholate Osinachi
Founder and Head of Growth & Marketing – Ninspiro books
Practically the best so far. Expectations are exceeded as they well know their onions.
From SEO optimization to infographics, they took digital marketing to a whole new level.
Great work!

Ginika Oluchi
Content Lead – KompleteCare
What Is Social Media Marketing?
Social media marketing is a type of internet marketing that uses social media sites like Meta, Twitter, LinkedIn, and Pinterest to build brand awareness, catch customer attention, and connect brands with a larger, more diversified target group.
A modern, data-driven social networking marketing strategy can help your firm achieve exceptional outcomes and turn customers into brand ambassadors.
More importantly, a creative social media marketing strategy may help your company's search engine optimization (SEO) and digital marketing efforts, resulting in more leads and income.
Difference Between Digital Marketing and Social Media Marketing?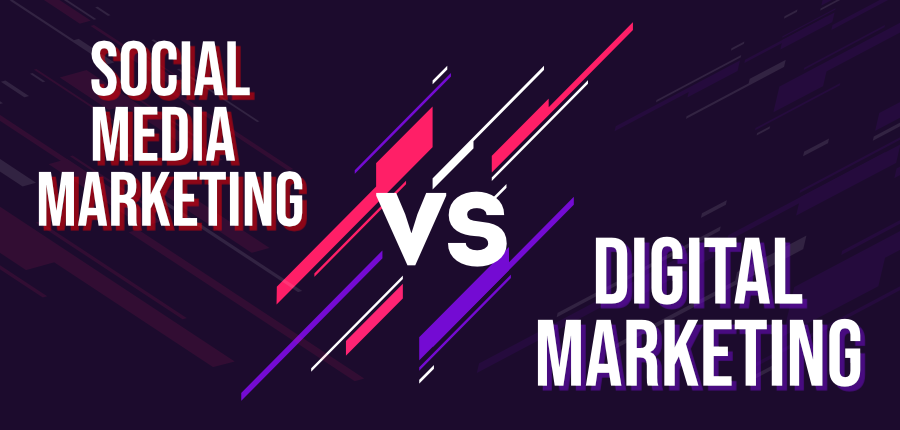 Before venturing into social media marketing, it is necessary to understand the difference between both. Many people use both terms interchangeably, and this mix-up stems from the amount of knowledge they have about both.
To simply put, social media marketing is a subset of digital marketing.
Digital marketing is a broad word that refers to the use of online and offline digital marketing methods to promote products and services and boost profits.
It cuts across search engine optimization, social media marketing, pay-per-click advertising, eCommerce optimization, email marketing, and Amazon advertising are all examples of digital marketing methods and channels.
On the other hand, social media marketing is one of the many aspects of digital marketing. It uses social media channels like Meta, Instagram, and YouTube to introduce a brand, gain attention, and engage with prospects and customers.
Also, there is collaboration with industry influencers, producing fresh, unique material, and using various marketing trends to persuade people to take action are all part of social media digital marketing.
How Essential Is Digital and Social Media Marketing to Business?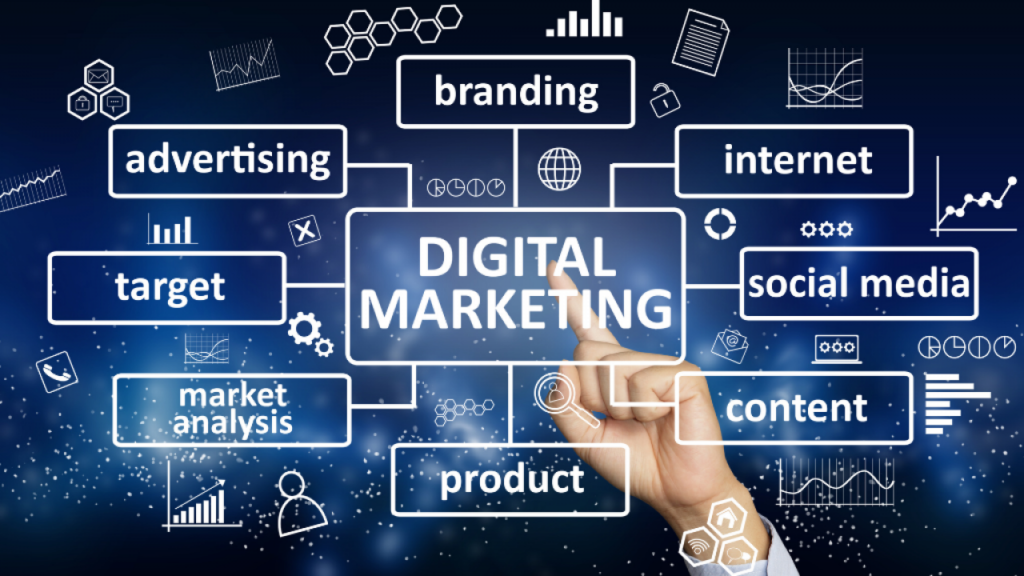 Succeeding online requires the use of digital and social media marketing. Although digital and social media marketing strategies differ, their end goal is increasing the visibility of brands and generating ROI.
When your social media presence is solid, prospective clients get to see your brand's product and make a purchase.
Therefore, the answer is yes as a combination of digital and social media marketing will help brands achieve their set goals in a specific period.
Benefits of Social Media Marketing Services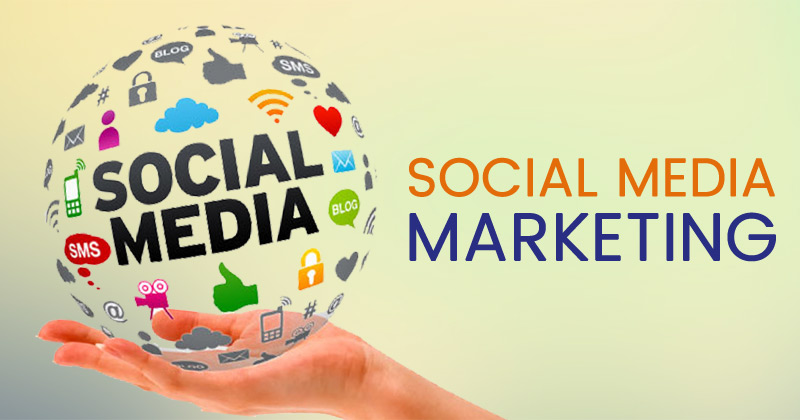 The advantages attached to social media marketing services are numerous and sourcing for the right social media marketing service would lead to increased search traffic, better SEO,  healthier customer engagement, and improved brand loyalty.
Not sure if you still require a social media marketing service, then dive into the various benefits it offers.
Exponential Increase In Profit
With social media marketing, both startups and established businesses can reach their prospective clients without having to part with a huge sum of money.
There are various social media platforms on which you can showcase your products for little or no sum of money.
Research shows that people tend to trust people with whom they have had a series of communication, and this can be achieved with the aid of social media marketing.
At Socialander, we understand this thought process to the core and capitalize on it to generate more customers for your brand.
Complete Brand Control
Though we would be in charge of your social media platforms, we are guided by ethics to not alter branding and other desirable contents you already own.
This implies that you would still be in control of your brand, budget, and social media content strategy.
Wide Range of Marketing options
Many companies offer social media marketing services but they streamline their marketing outreach to platforms like Meta, YouTube, LinkedIn and Instagram.
But at Socialander, we work with all social media platforms to promote your business. This includes WhatsApp, WeChat, Tumblr, Snapchat, Pinterest, Reddit, and Twitter social media platforms.
Our team of experts ensures in-depth business reviews, and careful analysis of target audience and competitors, to determine which social media marketing platform would serve your business better.
Specific Audience Targeting
Engaging the right audience is key to generating increased revenue. At Socialander, we carry out structured data analysis of your clients, to determine the right audience for your brand.
We categorize your audience based on age, gender, location, and religion, among other metrics.
After getting the data, we determine the relevant contents and ads that would spur them to become clients and also be retained for your brand.
Increased Trust From Customers
At Socialander, we understand how the power of trust can exponentially skyrocket revenue.
Hence, our experts in social media marketing would create and share valuable and engaging content with your target audience, keeping the line of communication open to keep your clients and prospective clients in the know of every available product.
We would also reach out to clients we have established good connections with, and make detailed videos showcasing their testimonials about the product and services you offer.
Higher Search Rankings
Tweets, profiles, and comments with high traffic are now integrated into the console of search engines such as Google and Bing.
With Socialander, this can be easily achieved as we would generate content based on search engine optimization, causing people to see the benefits of patronizing you.
This addition of search-engine-optimized content to your site would generate traffic to your site and would in tandem lead to better search rankings.
[Get A Free 30-minute Strategy Session]
Marketing On Social Media

Are you having trouble utilizing social media marketing for your brand? Does your social media presence contribute to the growth of your brand? If not, then you need to understand how social media marketing works.
Every stage of a successful social media marketing company campaign, from selecting the correct social media platforms to designing a social media content marketing plan, is critical.
At Socialander, we believe in strategies and so we would drop some hints on how to go about marketing on social media.
These are thus;
Conduct in-depth market research.
Determine the best social media marketing platforms.
Examine the behaviour of your target audience.
Create intriguing content and interact with your audience.
Run social media ads that are specifically targeted.
Marketing mediums should be combined.
Make your social networking pages more appealing.
Examine the campaign's outcomes.
Analyze your social media campaigns to improve them.
Collaborate with industry leaders.
And we also advise you to be wary of:
Working without a social media marketing strategy as it is a recipe for disaster.
Copy concepts from competitors' campaigns that don't align with your company.
Overpromote your goods and services.
Using wrong metrics to measure the effectiveness of campaigns.
All social media marketing outlets should be treated the same.
Overly reliance on automation
Using hashtags that aren't relevant.
Posting to all of your social media profiles at the same time.
Keeping quiet to the comments of clients.
Social Media Marketing Services for Businesses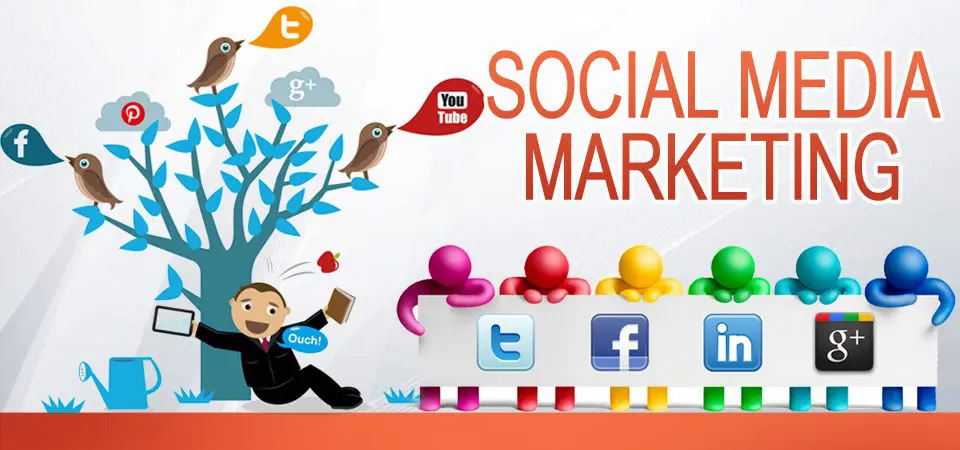 With customers moving online, it is also necessary that businesses that want to survive the migration build themselves online. The benefits of having an online marketing service are enormous.
Social media strategies and methods must stay one step ahead of the internet community as it evolves and changes.
Our social media marketing specialists can help you improve the number of likes and followers on your brand's page or create a focused campaign to generate money and new customers.
Socialander's Internet Marketing Agency is a social media marketing firm with a wealth of experience in the field. For businesses of all types and sizes, our experts know how to plan and implement efficient social media marketing strategies creatively.
Social Media Management
Businesses have never had a better opportunity to communicate directly with customers and get vital insights for brand development than they have now, thanks to social media.
You can reach more clients online and keep a favourable online reputation with a solid value proposition and innovative social media marketing suggestions applied properly — social media management allows you to achieve just that.
What Is Social Media Management?
Social media management is a type of social media marketing that entails developing, scheduling, and analyzing material that is shared across various social media networks. To monitor your social media presence and bulk-schedule online postings.
Given the expanding number of consumers who are exposed to new brands daily through social media platforms, social media management is essential for staying ahead of the curve.
You can use social media management to:
With social media management, even if your business has various locations, they will all be unified in your social media platforms. As there would be no need for various platforms.
Take command of your internet presence.
The internet is always busy and to stay afloat, your brand needs social media management to take command of your internet presence and dominate.
Reduce your company's costs.
To successfully manage social media platforms, you would need to purchase premium tools to calculate metrics and schedule the posting of content. But once you source for a social media management service, you would not need to incur extra costs.
Keep track of the progress of your campaign
Keeping track of your social media campaign can be overwhelming and if you are not well versed, you would get it wrongly. Getting it wrongly would be detrimental to your brand and it would have a negative effect on your ROI.
Enhance your customer relationships
People tend to relate better with brands that have a face to their name. If your brand has a good customer relationship, it would be very easy for customers to make a purchase from you.
Increase the size of your audience
With enhanced customer relationships comes an increase in the size of your audience. As more people see the way your brand acts and respond to clients they would want to be associated with your brand.
Also, happy clients would refer you to their family and friends too and this would increase the size of your audience.
We at Socialander recognize that social media management is a continuous activity. That's why we keep up with the newest trends and market changes to help your brand reach its full potential.
To manage your social media accounts and tailor your campaign management methods to match your individual goals and audience demands, our social media marketing specialists use the most up-to-date technologies.
Keep up with the changing social media landscape to increase your revenue.
[Get A Free 30-minute Strategy Session]
Boosting Your Marketing Game with Social Media Advertising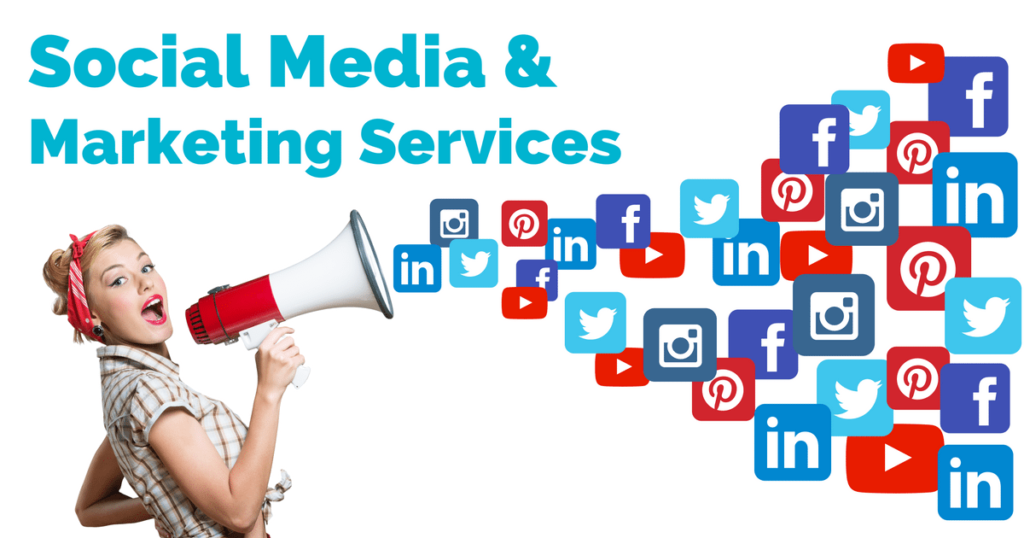 Organic reach is dwindling for many businesses. While some of your postings may receive a lot of attention, others may go completely undetected by your target audience.
Furthermore, recent changes to social media algorithms have made it more difficult to attain success only through organic social media marketing strategies.
Is your Meta or Pinterest social media marketing campaign isn't yielding the desired results? With social media advertising, you can jumpstart your marketing efforts and start bringing in steady revenue right now.
Why Is It Important?
Social media targeting is another term for social media advertising. It is the process of posting advertisements on social media platforms in order to increase your brand's visibility and elicit a response from your target demographic.
This response might be a request for more information about your products or services, a purchase of your brand's offerings, or a visit to your landing page.
Social media advertising positions your brand in front of the right customers at the right time and platform. This social media digital marketing method is vital if you want to reach new, specific demographics fast.
5 Uses of Social Media Advertising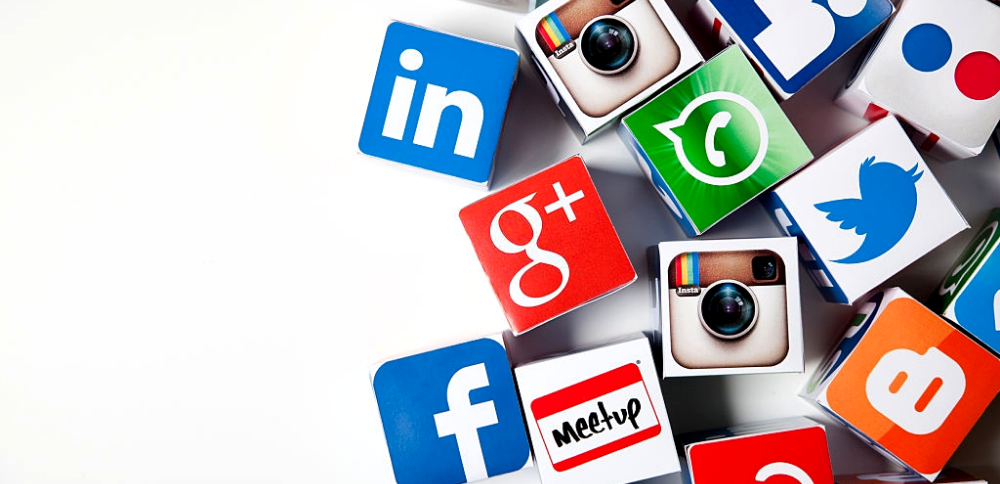 There are numerous uses of social media advertising, and you must understand how to use social media marketing for conversion opportunities.
Given below is a list of uses of social media advertising:
Generate new clients
Increase online revenue
Introduce yourself and your company.
Promote your services and products.
Emphasize your unique brand offerings, such as promotions and events.
Prospects who have already expressed an interest would be retargeted.
Send people to your website from the internet.
[Get A Free 30-minute Strategy Session]
Social Media Brand Management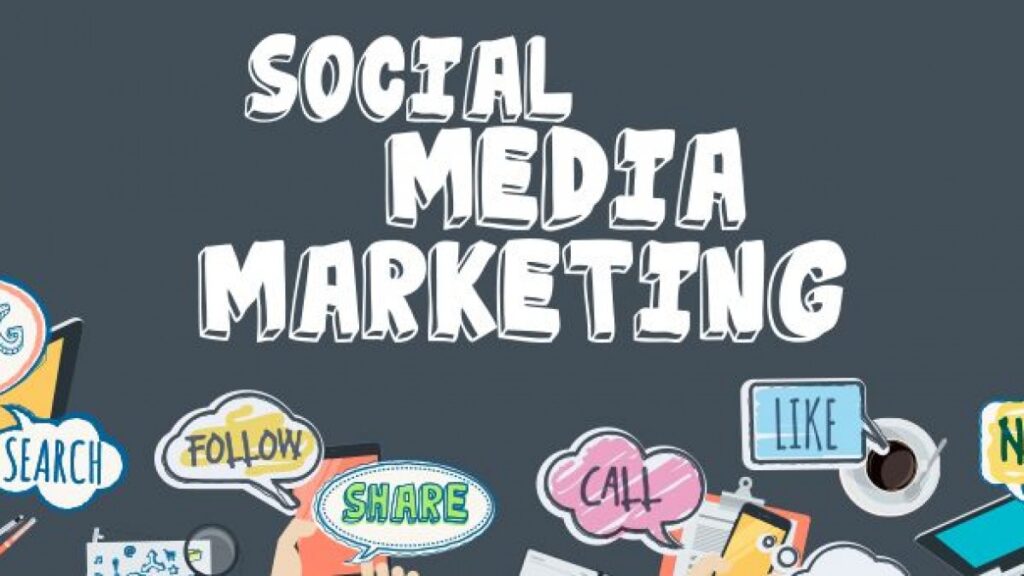 The world of social media marketing is rapidly evolving, and for many B2C social media marketing organizations, brand building has become even more difficult.
Due to inadequate social media brand management, only a few firms can generate real consumer engagement online nowadays. Don't let this happen to your business.
Social media brand management entails using the correct tactics to display your company and communicate with your audience on social media platforms regularly.
What are your most important social media marketing objectives? What are some of your social media marketing strategies? Who are the people you want to sell to?
Knowing the answers to these questions is critical for developing your online persona and attracting the attention your brand deserves.
We provide personalized social media brand management services at Socialander Internet Marketing Agency based on your crowd culture and brand image.
The common cultural perspective of your target audience is referred to as crowd culture or cultural branding.
Our social media marketing firm analyzes your audience's culture to determine the most effective strategy to introduce your brand and interact with them.
We:
Conduct thorough social media audits.
Create a distinct brand voice.
Make sure your logos, photographs, and social media posts all adhere to your branding rules.
When creating material and reacting to online discussions, use your brand tone.
Participate in social gatherings.
Assess the effectiveness of your branding activities.
[Get A Free 30-minute Strategy Session]
Social Media Marketing Services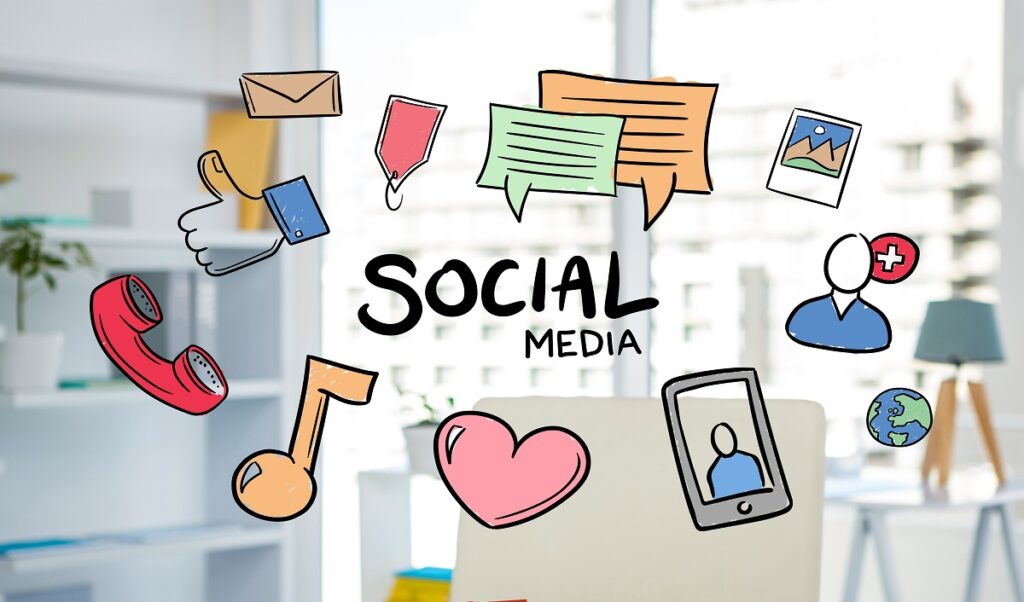 At Socialander, we offer various social media marketing services. And the peculiarity about our services is that we interweave them to generate the best service for our clients.
Below is a list of services we offer:
SEO stands for "search engine optimization" (SEO)
Just like you would want to make use of social media marketing to boost your brand, your competitor "will" or "is" also thinking to do the same. The only way to outrank is with the aid of an agency that has a good search engine optimization team.
With combined SEO and social media marketing services, you can attract more online users to your website and boost your brand's visibility.
To boost your organic traffic, Socialander's Meta social media marketing and other social media marketing professionals conduct thorough keyword research and develop SEO-optimized content that addresses your customers' search intent.
We generate movies, infographics, and other shareable website material in addition to blog posts to persuade more social media users to click through and visit your site.
Production of Video
Research shows that people stay glued to their social media platforms, watching videos for at least 2 hours and 27 minutes a day. This is provided that the videos are captivating.
Increase your audience engagement and strengthen your YouTube social media marketing and other social media marketing efforts with social media videos that captivate your audience's interest.
Our social media video marketing team can handle everything from interviews and behind-the-scenes footage to tutorials and promotional product films.
Marketing via email
With Socialander's email marketing tools, you can expand your online presence and produce additional lead conversion prospects.
To provide an unrivaled consumer experience, our social media marketing firm combines email marketing with our social media marketing strategies.
We research your niche market, identify your prospects' pain points, and create email content, a social media strategy, and a Snapchat marketing campaign that caters to their requirements. To increase your involvement, we also include links to your social media profiles in your emails.
Management of Online Reputation (ORM)
You may have been wondering why your brand with a better product is underperforming than a brand with a low-quality product.
Well, you may never know until we put your reputation online to the test. Don't know where to start when it comes to managing your social media reputation?
Our Meta social media marketing team combines various analytics tools to streamline your brand monitoring across social media channels and communicate with your fans professionally.
We create effective social media content, encourage your top customers to publish online reviews on your preferred platforms, and manage reputation-related difficulties.
Marketing on the Internet
Promote your eCommerce store via Instagram marketing platforms and social media networks to achieve more online momentum.
To increase traffic and sales to your eCommerce site, we create Meta's social media marketing promotional posts and distribute high-quality product photographs.
Our team also uses Pinterest social media marketing to increase brand awareness and ensure that your products appear on the first search pages.
PPC (Pay-Per-Click) Advertising
So many businesses have been sourcing for ways to break into the competitive market on social media, and this has been met with futility.
The number of social media PPC ad impressions has increased by 20% year over year, according to Statista. With our social media PPC advertising services, you can get more impressions and interaction for your PPC ads.
To enhance your return on ad spend (ROAS) across social media marketing channels, we analyze your target demographic, determine high-performing keywords, implement sponsored updates, and employ captivating images, videos, and captions.
At Socialander, we would run a solid PPC advert that would produce tangible results for your brand.
With our years of experience, we devise unique strategies that would gain you more sales.
Website Development and Design
Ever visited a website and were glued to the site? Our team of experts in web development and design would awe you. Anyone can offer you a website design and service. But can they make it unique from the other websites on the internet?
To generate social proof and make a great impression on your prospects, we use consistent page branding and display your social media evaluations on your website.
Our Pinterest marketing and social media marketing experts employ social media listening techniques to gather new company ideas and identify places where your overall branding might be improved.
More importantly, we incorporate social media aspects into your websites, such as social share icons and social feeds, to encourage visitors to take action.
Writing Content
It is a popular saying that a drop of ink, a man thinks. Well, at Socialander we paraphrase to "the drop a unique content makes a brand millions"
We understand that quality content is KING. And with this in mind, we critically research keywords that would make our content the kING of ALL.
From your website and Instagram marketing platform to your Twitter and LinkedIn marketing page, all your digital platforms demand appealing, insightful content to express your distinct brand message.
Furthermore, to improve your marketing success, we conduct thorough market research, adapt your brand language, target your brand audience, and create valuable content.
Link Building
We use LinkedIn social media marketing and other advertising platforms at Socialander to help you progress your link-building initiatives.
To support your lead generation efforts, our link-building professionals improve your Pinterest marketing techniques, generate pins that link back to your website, connect your company with niche bloggers, and spread your content on Twitter social media marketing and other online platforms. To obtain quality backlinks, we also post your material to communities on your social networks.
Social Media Management
The most common form of social media service is social media management. Social media management entails managing various social media platforms for brands and individuals.
The most common platforms that are managed are Facebook, Instagram, Pinterest, Twitter, YouTube, TikTok, and LinkedIn. Regardless of the social media platform, our team of experts is always ready to deliver maximally.
Social Media Marketing Platforms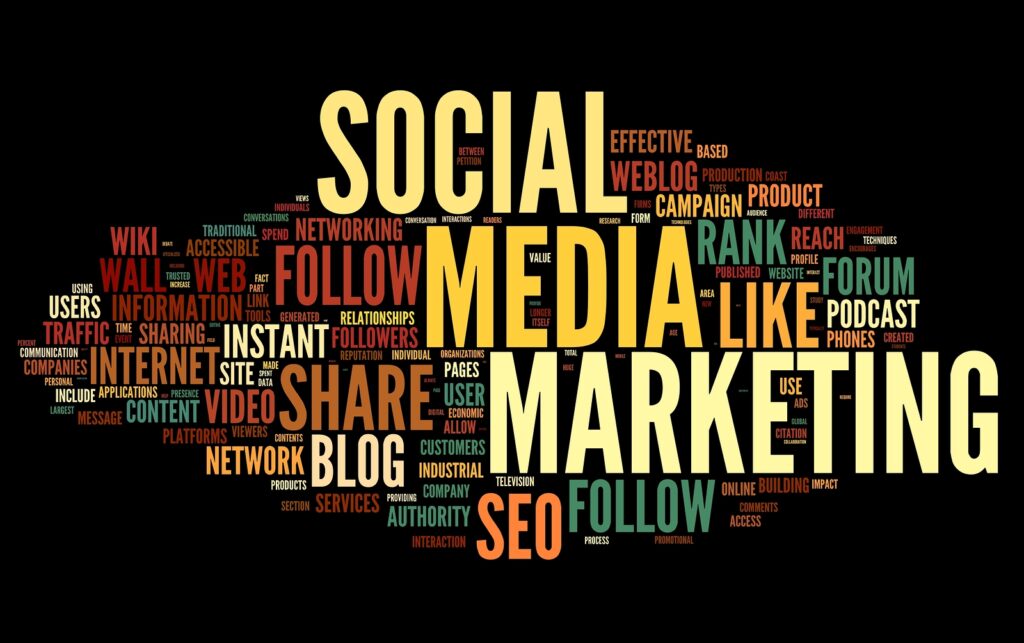 With the increase in technology comes the demand to upscale your business with social media marketing. For businesses that cannot move with the trend, they would be taken over by their competitors. At Socialander, we open our clients to various social media platforms that would level them up and help them in outranking their competitors.
At Socialander, we don't just jump on social media platforms to generate leads for your brand. We carefully study your brand, critically view the ability of your brand to dominate on a particular social media platform then strategize how to outperform your competitors.
This we call the C.H.A.I.N STRATEGY
C- Critically study
H- How to dominate
A- A social media platform
I – In relation to
N – Notable ROI generation.
Instagram Marketing
Linkedin is a social media platform that is widely accepted by professionals in the industry. At Socialander, we analyze the target audience of your brand, craft marketing posts that are valuable and connect with industry leaders to gain more traction for your brand.
With Linkedin's social media marketing, we have eliminated at least 70% of competitors for the brand we work with with the above-listed strategy.
Instagram Marketing
Instagram as a marketing platform gains a lot of traction because of its acceptability by the younger generation.
And with IG stories and Instagram reels, Socialander's team of experts makes enticing stories for your brand by launching sponsored ads and sharing post-worthy content for your brand.
Facebook Marketing
Social media marketing with Meta is one of the most popular and low-cost marketing forms. With Socialander we would tactically steer your Facebook social media page to generate more traffic.
Our social media advertising agency would determine your marketing budget, manage your Facebook profile, make good use of Facebook ads, filter posts, and regularly optimize Meta to establish strong brand authority.
For Facebook, statistics show that the users cut across all age grades. This would be factored in when our team of experts analyze your marketing business.
Snapchat Marketing
At Socialander, we optimize Snapchat to create visibility for brands. On record, about 238 million people utilize Snapchat for entertainment and communication. With the peculiar function of the filter, Snapchat has been the go-to social platform for many people of various age ranges.
With all these factors to be considered, we share valuable content and videos on Snapchat to gain new followers for your brand and retain at least 90% of them.
YouTube Marketing
On good record, videos have shown a high capacity to gain traction more than written posts and this makes marketing with YouTube outstanding.
With the expertise of the Socialander marketing team, carefully crafted videos would be created to amp up the YouTube channel of your brand, capturing your clients' attention and compelling them to take action.
Twitter Marketing
Twitter marketing has been seen to gain traction for brands as Twitter cuts across the age range and is the hub for most youths.
At Socialander, our team of experts utilizes data tracking tools to identify your target audience, create paid and organic traffic that would humanize your brand's Twitter handle to generate more traffic
Pinterest Marketing
With our social media marketing experts, the Pinterest platform would be highly optimized for your brand to gain traction.
We ensure to categorize your pins properly, include text overlay on images, curate keyword-optimized descriptions and properly utilize the call to action buttons.
We also optimize analytics in tracking the progress of pins and improve marketing campaigns with the Pinterest platform.
TikTok Marketing
TikTok being a fast-paced app keeps the young audience glued to videos posted on the platform. On record, people spend an average of 52 minutes on the social platform.
At Socialander, we analyze the niche of a brand to discover the target audience. For brands whose target audience is youths, we optimize the TikTok platform for them in conjunction with other social media platforms.
Social Media Marketing Platforms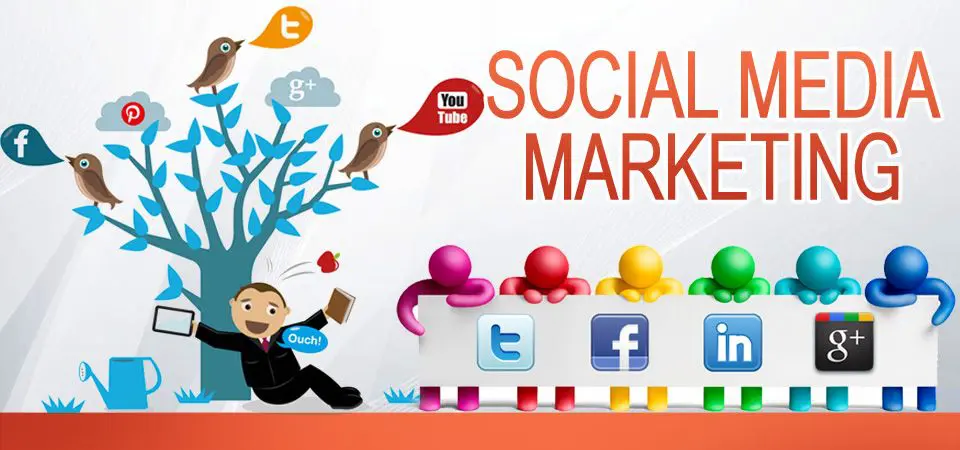 With the increase in technology comes the demand to upscale your business with social media marketing. Businesses that cannot move with the trend, they would be taken over by their competitors.
At Socialander, we open our clients to various social media platforms that would level them up and help them outrank their competitors.
At Socialander, we don't just jump on social media platforms to generate leads for your brand. We carefully study your brand, critically view the ability of your brand to dominate on a particular social media platform then strategize how to outperform your competitors.
This we call the C.H.A.I.N STRATEGY
C – Critically study
H – How to dominate
A –  A social media platform
I – In relation to
N – Notable ROI generation.
Dedicated Account Manager
Having a dedicated account manager whoose personality suits your brand is what we offer at Socialander.
The assigned account manager carefully scrutinizes the social media accounts of the brand, meets with his team, develops strategies for the campaign and shares his strategy with your team, gives his detailed opinion on what would work based on the industry and marketing needs.
The dedicated marketing manager also gives the brand access to his phone, email and other social media platforms to enable them to reach out to him when the need arises.
Social media campaign reports
Effective communication requires feedback. At Socialander, our team of experts ensure to give a detailed report about the social media campaign being carried out on various platforms.
This report is generated monthly and it gives a breakdown of the hours spent to help you monitor your ROI.
Multiform Marketing Experience
With years of experience, our social media marketing team have successfully navigated startups to fully established brands. A feat that we intend to record over and again.
Not just startups, we have also retained clients for enterprises and multi-location companies.
Through sustained research, tracking and adaptation to online trends and vast resources, we have given brands a solid online presence.
Extensive Onboarding Process
Instagram as a marketing platform gains a lot of traction because of its acceptability by the younger generation.
And with IG stories and Instagram reels, Socialander's team of experts make enticing stories for your brand by launching sponsored ads and sharing post-worthy content for your brand.
Personalized social media strategy
With the consideration of the fact that what works for one brand may not work for the other, our team of experts painstakingly draft out a working strategy for each brand after carefully analyzing the industry the brand is in.
At Socialander, we utilize data tracking tools and analytics to improve strategies and target specific keywords that would cause your brand to rank higher.
Transparency and Accountability
Socialander is a client-centered digital marketing agency. Being client-centered, we ensure our clients duly understand what we would do for them when they source us, and also we make our pricing packages transparent and affordable to all levels of business.
Unlike most brands, we carefully analyze the level of work our clients expect and also suggest the best package that would fit their plan too.
Social Media Marketing FAQs
What distinguishes social media marketing from digital marketing?
Because of its focus, social media marketing differs from digital marketing.
While social media marketing focuses on marketing through social media platforms such as Meta, Instagram, and LinkedIn, digital marketing focuses on marketing across a variety of channels such as search, social, email, and paid advertising.
Social media marketing is essentially a sort of digital marketing.
What role does social media play in marketing strategies?
The roles include:
Extended Reach: Social media networks such as Meta, Instagram, and Twitter have big audiences, and joining these networks allows you to tap into that audience. You may reach your ideal client by using unique content, targeted adverts, and boosted articles.
Enhanced Value of Your Brand: Buyers and shoppers want businesses to be active on social media. If you're inactive on social media, potential clients may be hesitant to work with you and seek alternatives.
Assists with Customer Service: On a good record, approximately 55% of people utilize social media to provide customer support. Either to respond to queries in the comments section or address difficulties via private messages, social media can help you enhance your customer service and happiness.
Increase the Number of Traffic: In addition to sponsored search, email, and social media, your company can use social media to increase visitors to its website. People may visit your site as a consequence of posts promoting the latest blog article, sale, or product release, resulting in a new lead, sale, or even email subscriber.
Which Social Media Platform Would Generate Better ROI?
No particular social media platform serves better than the other. To generate better ROI, employ the services of an experienced social media manager who has track records to show how he has generated better ROI for companies. Not just generating better ROI, ensure to ask for the strategy he would apply pertaining to your brand.
With Socialander, our team of experts has hands-on experience that cuts across various brands.
How Effective is Video in Social Media Marketing?
On record, it is known that properly curated video contents gain more traction than written content. When making use of video content, it is recommended you make use of both scripted and edited videos as a video with bad lighting, graphics or storyline would not give the desired effect.
What Are The Common Issues Encountered with Social Media Marketing?
With social media marketing, a strategy has to be carefully drawn from the beginning of the campaign. This would help avoid some common mistakes.
For example, a good social media manager ought to know when to post, whom to target when posting, and the type of content to post. If using hashtags to gain traction, he should make use of the right ones as a dent in the repute of a brand may be difficult to erase.
What Are The Costs of Employing Social Media Marketing Services?
The cost of employing social media marketing services vary. At Socialander, our prices are affordable and the best part is that we have various packages you can choose from.
How do I get more people to follow me?
Targeted boosts or advertisements, carefully authored language, highly shareable resources, attractive images, and platform-specific best practices all contribute to growth when your social media properties are properly managed.
We believe in the importance of getting quality followers and qualified traffic, which means that your new followers should be people who are part of your target demographic – not simply random people. As a result, avoid buying followers or employing other dubious practices, as they are unlikely to benefit your business.
Quality followers increase organically when a social media account has vivid and consistently posted material, as well as certain professional promotion tactics.