Generate more ROI for your business with the best digital marketing agency in Uganda
---
Socialander Digital Marketing Agency In Uganda provides different digital marketing services to grow your business to new heights.
We aim to support small and medium-sized companies in Uganda to expand and reach their full online potential. We put our clients first as we enjoy watching them grow into something better.
How Can Socialander Digital Marketing Agency In Uganda Help You?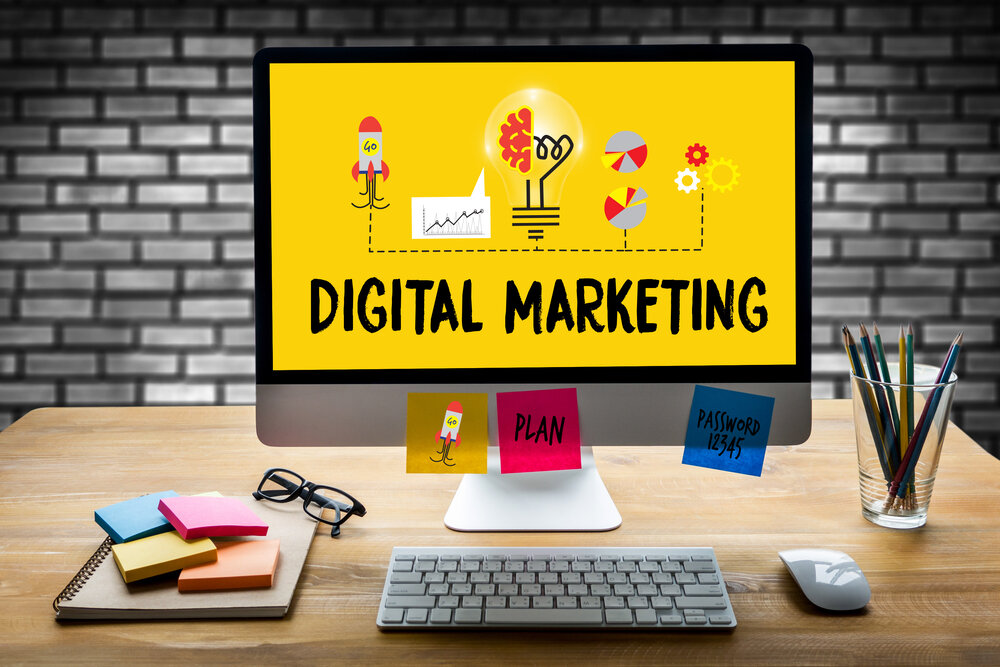 First, we assess your business to know what it needs before we employ innovative custom strategies to solve its needs.
We launch ads
We target your potential clients with effective Google ads. Our PPC specialists will design an ad on the Google Ads platform using the appropriate keywords that your audience is searching for.
We conduct keyword research.
You just need to tell us what kind of Google Ads campaign you want to launch, and we'll do the research. We perform comprehensive keyword research to determine the best way to position your brand online.
We create remarketing campaigns.
Targeting visitors to your website will help you increase sales. We help you bid on customers most likely to purchase from you by targeting them with remarketing campaigns.
We perform campaign analysis.
We use your campaign analytics to know which campaign components are performing effectively and which are not. The objective is to ensure that your brand is turning a higher profit in line with the campaign.
We run successful social media ads.
Social media is an excellent platform for building brand awareness. Socialander will create effective social media marketing campaigns for your business. Just set your budget, and we'll take care of the rest.
We prioritize analysis and feedback.
Data will ultimately decide what is right or wrong. So we always bet on data to make informed decisions on your and future campaigns.
Digital Marketing Agency In Uganda Services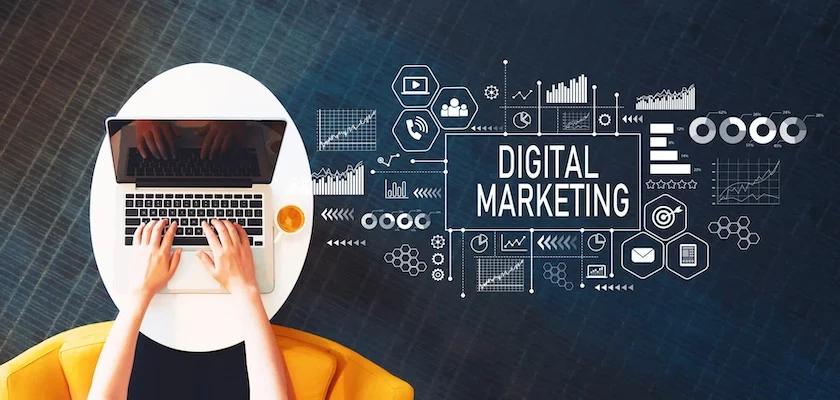 Social media marketing
Social media is one of the best ways to increase your online visibility. We will help you move your business forward with a focused approach and innovative marketing ideas.
We create and distribute content that is specifically tailored to meet your business needs, and we also track and evaluate how well your social media channels are performing. Our main goal is to assist your brand in expanding and stimulating interest among your target markets.
How does social media marketing help your business?
Social media helps you grow your audience with a small budget
Having your company profile on social media sites like Facebook or Instagram is the best way to engage with your audience and develop a close personal connection with them.
Social media allows you to share your experience with your followers and motivate them by sharing your successes or failures in the past.
Customers appreciate brands more when they can relate to the realities of running a business. Thus this will give your brand more significance.
Social media helps you stay top of mind with the people that matter the most.
You need to build your brand's image, so buyers will think of you when considering your goods or service.
Social media is the best place to connect with your target market and make an impression that will keep your company at the forefront of their minds whenever they search for or consider purchasing a similar product.
Social media helps you learn about your competitors.
Due to the public's access to all business profiles on social media platforms, these platforms might be your chance as an entrepreneur to get to know your competitors better and comprehend the methods they use to draw in customers.
You can know the best content to post by looking at the content they share on their social media pages. You can incorporate these insights into your digital marketing strategy to get ahead of your competitors.
Social media helps you increase your overall ROI
Social media marketing and advertising can help you enhance your return on investment as the cost of advertising on these social media platforms are frequently less than the return, giving you more revenue.
Because more people are spending time on social media, there is a greater chance that they will see your advertisement or profile, visit it, and ultimately make a purchase.
Social media helps you build relationships with your target consumers
Social media has to be among the best methods for learning more about your audience.
Customers appreciate being heard, so they will feel more comfortable with your business when you respond to their questions and concerns.
We will help you talk to your customers, engage with them on all relevant topics, find out what they want and enjoy, and then utilize that information to strengthen your marketing plan and convert them from prospective buyers to devoted customers.
SEO
SEO is one of the cheapest ways to build brand awareness and authority. Socialander is the best digital marketing agency in Uganda. It will give you a comprehensive SEO solution that will position your business or brand's website in front of its direct customers.
We offer in-depth site audits, keyword research, and premium link building, among others, as part of our SEO strategy.
Why should you hire socialander for your SEO?
SEO boosts your brand's credibility
People will trust your brand more when your content ranks on search engine result pages. We raise your site's ranking by adding relevant content and improving speed.
SEO Reduces your marketing cost
Compared to other marketing strategies like pay-per-click, SEO will cost you less.
We will conduct a comprehensive competitor analysis. This is to discover what works best for your competitors and to identify their SEO flaws. We will then use these results to outrank your competitors quickly.
SEO enhances your PPC campaigns
Paid (PPC) and unpaid (SEO) marketing techniques complement each other incredibly well. PPC and SEO assist in getting your website to the top of the paid search results.
Having both results appear at the top of the search engine results page increases the credibility of your business and demonstrates that you are not just paying for advertising to be on top.
You can utilize SEO to maximize your PPC efforts; for instance, using a high-ranking page for PPC advertising will perform better, particularly if the term has a cheap cost per click.
Website design
Our talented web designers will create a professional and engaging website to aid the expansion of your brand. We also have hosting and recurring maintenance as part of our website development packages, making the process easier for you.
Why should we design a website for you?
A good website helps you build credibility.
Several brands out there offer the same products as yours, and a website that looks attractive and effectively conveys valuable information to your customers is one way to stand out.
Without a website, customers could doubt your company's validity. A website gives you a chance to make an excellent first impression and reassure potential customers that you are a legitimate company.
A good website will generate quality leads for you.
People who find you online and are interested in your goods or services, and want to learn more will be able to get in touch with you because of the contact information on your website, thus increasing your sales. Despite having a cost, websites provide a positive ROI when appropriately used.
A good website saves you time and customer service.
Calls can prevent your employees from concentrating on the most crucial aspects of your company. But with a website, you can cut down on these calls and improve your internal productivity. Additionally, a website enables users to find pertinent information without calling. This enhances their overall user experience.
Hire the best digital marketing agency in Uganda to build your website today!
Content writing
Your digital marketing strategy may succeed or fail based on how you present your message to your audience. Our content writers will help you create captivating website content, social media captions, blog articles, and more.
We have experience in all industries and understand how to use the proper phrases to spread your message and engage with your customers.
Why hire our content writing service?
We help you engage and attract your audience.
You would make your customers stay glued to your business with the right content-writing strategies. Our content writing team will create quality, catchy content to attract and keep your customers wanting more.
We help your brand amass brand authority.
Your company becomes more of an authority in your field when it publishes high-quality content. The emphasis should be on quality rather than quantity, as individuals continually inundate with words. With Socialander, you can get high-quality content that meets your business needs.
Video Marketing
Videos help you connect deeply with your audience, especially when they are catchy and engaging.
Socialander is among Uganda's leading digital marketing agencies that provide complete video-producing services.
We create videos for your social media platforms, youtube channel, explainer launch videos, and video ads.
Why should you hire our video marketing services?
Videos are the best way to educate customers about your product
Making a series of explainer videos is the best approach to inform your audience when launching a new product or service.
73% of customers said they prefer watching a video over any other content when learning about a new product.
Video content on your websites boosts SEO.
You can increase your chances of ranking better on the search results with videos. Making a video regarding the subject you've written about on a particular page would be the best approach to increase the likelihood that it will appear higher in the SERPs.
Get more eyes to see your business, make more sales and grow your business with our team of video marketing experts at socialander.
Search engine marketing/Pay per click
We develop an SEM strategy after performing detailed market research for your business. Our PPC packages include Google My Business Management and Ads Management.
We have a professional digital marketing team that will handle all aspects of your search engine marketing, including Google My Business Page admin and ad campaigns.
Why should you hire our pay-per-click services?
You will get instant results.
Pay-per-click is the quickest approach to getting rapid, high-quality website traffic.
You will reach your target market quickly.
With PPC advertising, you have total control over the audience your marketing efforts will reach.
You can easily track the result.
Every part of PPC marketing has a specific, quantifiable goal, ensuring you receive a high return on investment.
Improve marketing ROI because you only pay for results
You only pay for PPC advertising when a potential customer clicks on it.
Hire the best digital marketing agency in Uganda today to generate more ROI for your business!
Why Choose Socialander?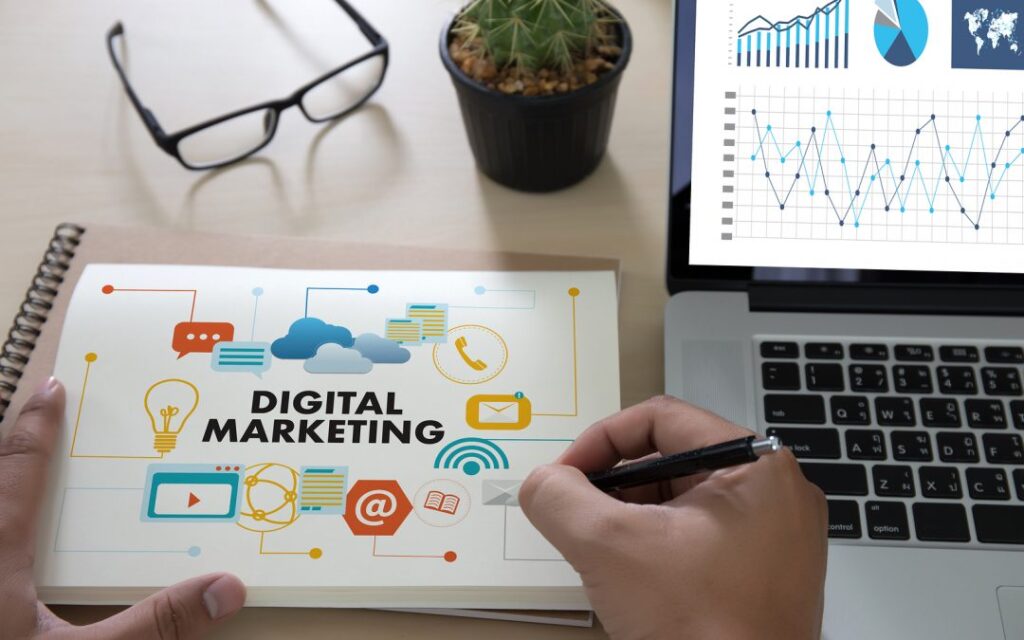 We are experts
Trust your business in the hands of experts. We take the time to hear about the needs and goals of your business before creating a unique strategy to achieve these objectives.
We put our customers first.
Socialander is a unique digital marketing agency in Uganda are dedicated to helping our customers first, and we demonstrate this through our attention to detail and prompt delivery.
We are honest and reliable.
At Socialander, we value respect for our clients with utmost honesty and integrity. We don't believe in "selling" you a service you don't require or treating every customer equally. We improve client ROI by achieving higher rankings, traffic, and conversions.
We are experienced
Do you want to work with an experienced digital marketing agency in Uganda? We have a history of successful digital marketing strategies, as our SEO efforts have tripled our client's revenue in the first month.
Digital Marketing Agency In Uganda: FAQs
Is there a good digital marketing agency in Uganda?
Yes, Socialander is the best digital marketing agency in Uganda. You can trust Socialander to offer expert services in social media marketing, Google ads, website design, search engine optimization, and video marketing.
What makes an excellent digital marketing agency in Uganda?
An excellent digital marketing agency in Uganda should be able to develop creative, innovative, and data-driven marketing strategies that can scale your business quickly.
How much will hiring a digital marketing agency in Uganda cost?
Depending on your needs, the monthly cost of digital marketing ranges from $500 to $50,000, excluding spending on advertising.
What should I look for when hiring a digital marketing agency in Uganda?
The first thing to check when hiring a digital marketing agency in Uganda is their experience. Have they worked businesses across niches? Do they provide real-time solutions, as they claim? Are they reliable and trustworthy? You can trust Socialander to deliver an expert and solution-driven service for your business anytime.
When is the best time to hire a digital marketing agency in Uganda?
The best time to take your business to the next level is now. Hire Socialander digital marketing to provide custom marketing solutions to grow your business.
Ready to generate massive marketing ROI for your business?