LinkedIn is the foremost platform for business professionals seeking to network, connect and grow their career and business. A significant advantage LinkedIn has over other social media platforms is the ability to connect individuals to job and internship opportunities.
However, with LinkedIn powering over 760 million users, finding opportunities that are tailored to your expertise. So, you would need to rely strongly on LinkedIn ads to help you get your brand, business, or qualifications a boost. And to effectively use these ads, you must understand the steps and processes involved in starting and completing a successful advertisement campaign.
What Are LinkedIn Ads?
LinkedIn Ads is a paid marketing tool that grants you access to LinkedIn social networks through diverse sponsored posts and other methods. These ads are a powerful marketing tool for B2B companies to gain leads, online recognition, boost content, and more.
LinkedIn Ads uses a bidding system like other ad platforms and allows you to show an ad to the audience of your choice. You can target specific audiences and control your budget all at once. However, this is pretty similar to what we've seen on other platforms.
If you can sustain the recommended budget and have a deal size large enough to create a positive ROI, LinkedIn ads are a great investment option. LinkedIn ads strongly yield high-quality leads and offer larger niche targeting options that give them an edge.
What Are The Types Of LinkedIn Ads?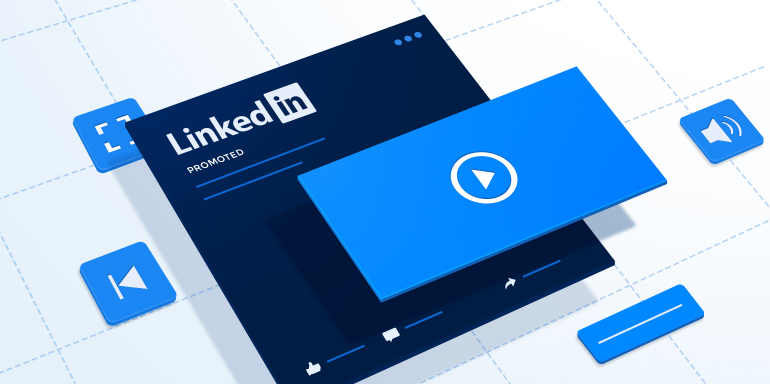 LinkedIn has diverse advertising formats that interact differently with users. Each format has a structure that it follows, and this determines how every ad will run on the platform. LinkedIn has organized this structure into four key aspects that include:
Sponsored Content
Message Ads
Dynamic Ads
Text Ads
Sponsored Content
Sponsored content is any content that appears directly on the news feed of your targeted LinkedIn users. This content appears as singular images, videos, or even carousels. Sponsored content has select core advantages that make it a preferable option to many users. Some of these advantages include:
It draws leads and creates serious brand awareness as a lot of users can easily interact with the ad while following the routine of their news feed
It helps you target your specific audience with ease
You easily reach a highly engaging audience who habitually scroll through their news feed
Message Ads
Message Ads are another unique form of LinkedIn ads. Through message ads, you directly connect to your audience via inbox, and this is very similar to email marketing. With message ads, you can personalize certain aspects of your message to draw user appeal.
Send direct messages to your prospects to provoke immediate action
Push stronger engagement and response than traditional email marketing
Determine the value you're getting by seeing which roles and companies are taking action on your message
Dynamic Ads
Message Ads and Sponsored Content are great options, however, dynamic ads possess interesting features that knock them off. With a dynamic ad, you can personalize your creativity for each member of your target group. To be precise, you can extract and use data such as their company name, profile, job title.
Pushing engagement with this ad type is pretty easy because of the personalization option. Of course, personalization is one of the emerging digital trends to look out for. So, you utilize dynamic ads in formats such as:
Follower ad: Promote your LinkedIn Page or Showcase Page and drive members to follow your LinkedIn page with a single click on the ad from the desktop experience.
Spotlight ad: Draw website traffic or provoke an action like event registration or showcasing a new product.
Jobs ad: Increase relevant applicants by personalizing ads to top talent on desktop and mobile experiences.
Text Ads
Text Ads are simple but interesting pay-per-click (PPC) or cost-per-impression (CPM) ads. Basically, they usually sit pretty by the side of your news feed screen and LinkedIn users that access the platform with their laptops and desktops get a splendid view of this ad. Using Text Ads, you can:
Easily create your own ads and launch a campaign in minutes
Tailor messaging to the professionals you need to reach
Pay for only the ads that work—per click or per impression
Further Reading: How Do Instagram Promotions Work & How Will They Help?
How To Run LinkedIn Ads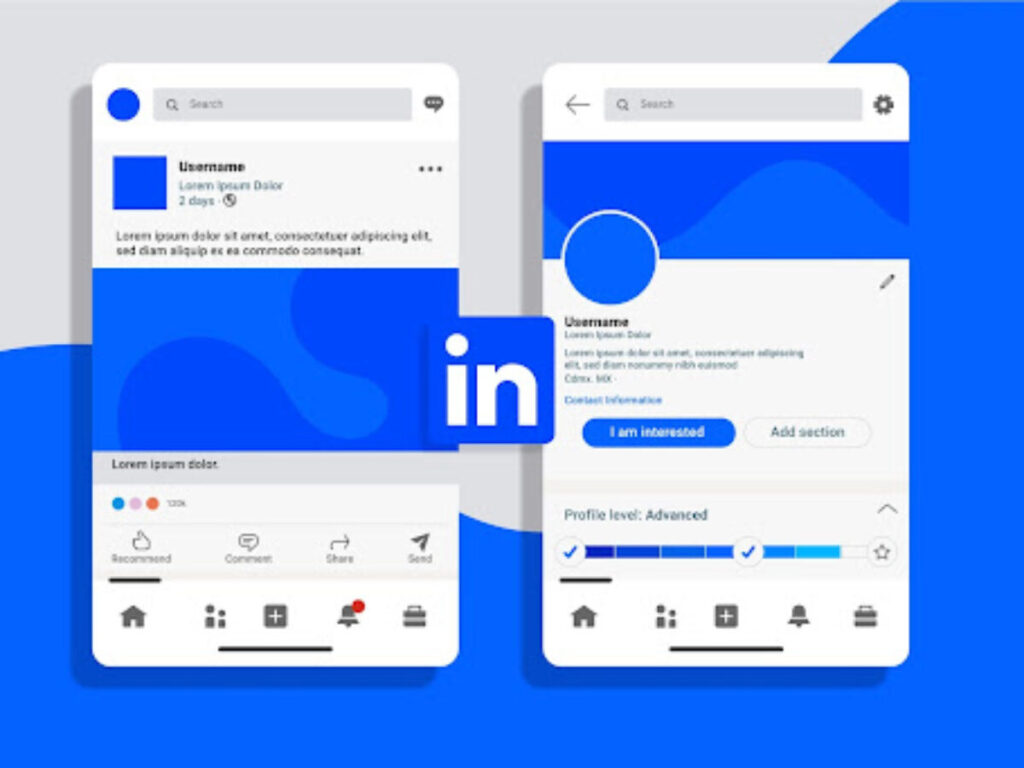 Now you've learned about the different LinkedIn ads and their formats, let's get into the business of the day, which is how to run proper highly converting LinkedIn ads. You will find a step-by-step procedure that will help you gravitate from one process to another easily. Hence, the processes include:
Choose Self-Service or Managed Campaigns
Self-serve advertising is simply an advertiser placing their own ads without the help of an advertising sales representative. In many ways, self-service provides major advantages and can benefit everyone involved in the ad sales equation. You can engage certain stipulations for your ads which will help your campaign.
On the other hand, Campaign Manager is LinkedIn's ad management tool that helps anyone to create, launch, and evaluate the performance of LinkedIn ad campaigns. This self-service online tool guides advertisers to launch campaigns in 23 languages to reach the world's largest professional network.
Summarily, self-service advertising has been submerged into campaign manager advertising, and this collaboration has empowered LinkedIn users to run their ads effectively and easily. With just a few clicks, anyone who has never run an ad before would easily set up a campaign and get it running in minutes.
Choose Objective
Every ad campaign has an objective, and all objectives have diverse ways through which they can perform optimally on the LinkedIn platform. In other words, there's no singular road to achieve any goal you have with your ad campaign.
To make it easier for advertisers, LinkedIn has branched its campaign objectives into three singular goals which include:
Awareness:
This is the type of campaign you use when you simply want to create awareness for your brand. FOr example, you started a t-shirt design business, running a brand awareness campaign is a great way to introduce yourself to the buzzing marketplace.
Brand awareness campaigns are basically an introduction to a brand, and you have to ensure you use high-quality images or videos for this type of ad.
Consideration:
In consideration campaign, you're looking to get an audience to engage with you on a personal level. For example, using the same t-shirt branding business, you can create content that will get views while driving engagement. A good example will be content on "What color of the shirt fits you best?"
This type of content drives engagement largely, and you can even get people to visit your website to see the diverse colours of shirts you have designed. Consideration is an outstanding campaign objective when you need to build social proof in the market.
Conversion:
Conversion is a simple language and we all understand the meaning. When you want to convert, you want to take people on a journey from lead to customers. However, this journey starts with deep lead generation techniques.
Furthermore, you can seek to get individuals interested in an internship or available job opportunity, so using this strategy is a great method.
Target Your Ads
Targeting is a core foundational element of running a successful advertising campaign. With the right targeting, you can get quality leads who will boost higher engagement, and ultimately, higher conversion rates.
When targeting on LinkedIn, you can choose from a variety of audience interests and functions such as:
Company size
Company name
Member schools
Member groups
Skills
Member interests
Job title
Job seniority
Choose Your Ad Format
After settling for a campaign objective, you would need to choose the type of ad format you want to use. There's no need to dwell on this as we have discussed in detail the different ad formats and their functions in the section above. All you would do would be choose the format that you feel works best for you.
Create Your Ads
After setting your target and choosing an ad format, you will need to "create an ad campaign". And this is where the business of advertising on LinkedIn draws to a fantastic close.
But before we can conclude this session, you will need to create a strong budget and set in some measurements to track your ad performance based on your set timeline.
Set Your Budget
LinkedIn ads give you the option of setting a budget and timeline for your ad campaign. So, after creating the ad you want, you can set the budget you want throughout the period of the campaign. However, to do this, you'll need to set the budget to run daily. For example, if you have budgeted $400 for your ad campaign for 5 days, you need to set a daily budget of $80 to achieve your goal.
Measure and Optimize
A lot of failed campaigns happen because of poor targeting, poor product or business structure, and lack of optimization and measurement of an ad campaign. Running an ad campaign is like teaching a kid to ride a bike. You don't set them on the bike and walk away – you need to be there through every step.
LinkedIn has made it easier for you to track your campaigns by introducing a report sheet that analyzes every detail of your campaign. With this sheet, you can track your impressions, click, money spent, and the number of clicks you're getting as well. This report will help you make the tweaks necessary to ensure your campaign achieves its goal.
Conclusion
LinkedIn ads are just a special breed. As a business professional, this is simply the platform you need to create campaigns that seek to fill open positions in different organizations and businesses. With a well-optimized and trackable LinkedIn ad, you will achieve results far beyond your expectation.
But to do this, you need not only to create a glorious campaign. You need to have strategies, great copywriting skills, and a stronger understanding of how LinkedIn works. You can devote time to understanding everything, but that will be at the detriment of your business.
A better option would be to hire a great digital marketing agency with solid experience in running LinkedIn ads of all types. With this strategy, you save time and achieve better results. Book a free consultation session with us today by clicking "I want a Free Consultation Session", so we can set up a high-converting LinkedIn campaign for you.