Socialander is a digital marketing agency that doubles all your business's digital and social engagement efforts into a revenue-generating channel.
Whether you seek to increase your brand awareness or build your leads and consequently sales numbers, you must know how to position yourself correctly in email marketing.
As part of the many digital tools currently available for marketing purposes, email marketing remains one of the best marketing tools that exist used by business owners and companies like yours to build trust and also create brand awareness.
High Converting Email Marketing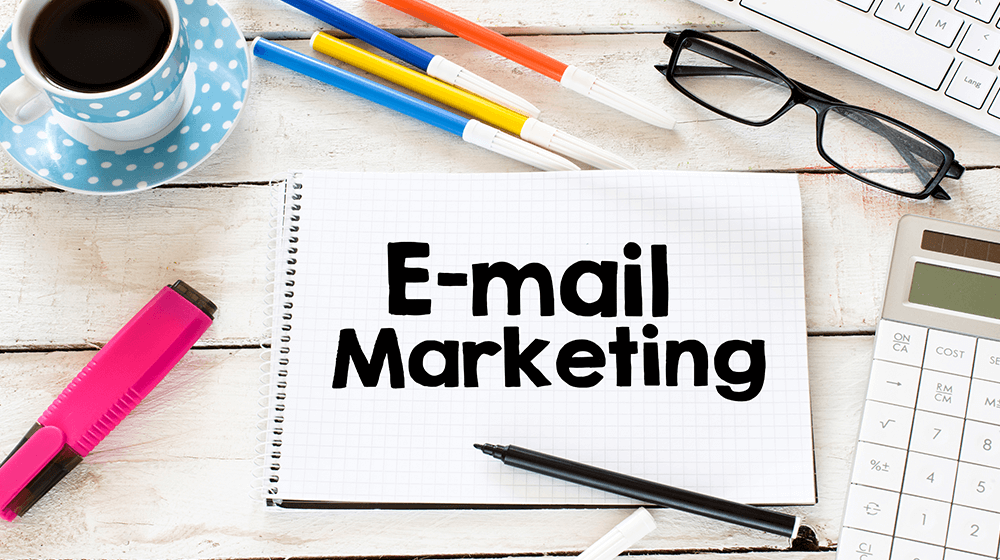 Email marketing is simply sending out specially crafted messages to multiple recipients at the same time, customers, and potential clients in your company's marketing effort using email as your broadcast tool.
There's an assumption that email marketing is something pretty easy to do, but running an effective email marketing campaign is not an easy task. Understanding how to increase the click-through rates and the number of readers is a problem as people are bombarded with so many emails daily that they only read those with catchy headlines or interesting offers.
You can learn how Socialander can help you achieve all these objectives by taking a free consultation with us. You can also start a project when you're convinced so you can see the magic happen in your business.
Why You Need Email Marketing For Your Business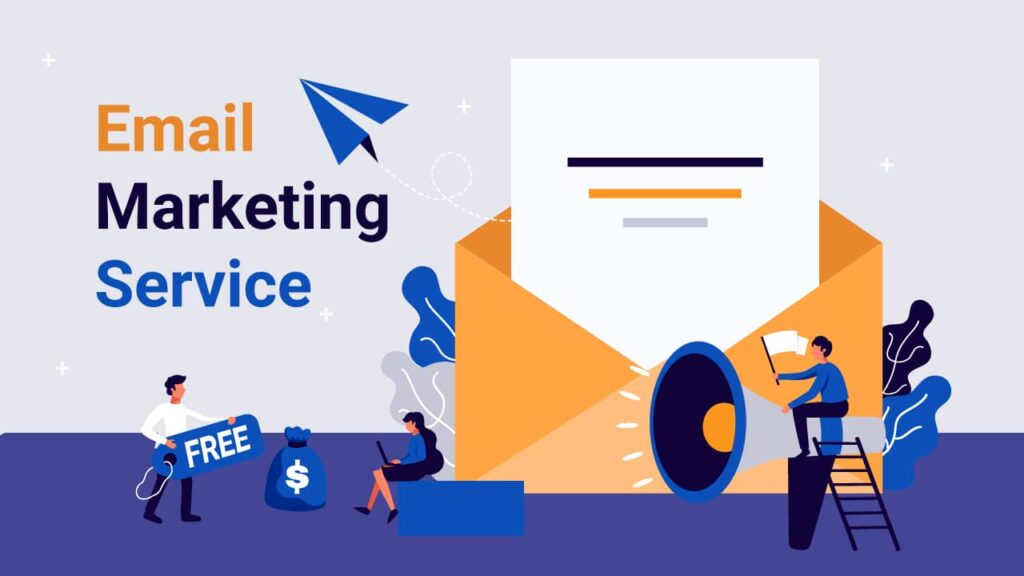 Before you click the back button to go focus on another marketing strategy that you feel may be more efficient, we believe that if you take the next one minute to consider the advantages of email marketing, you'll see that you're about to reject arguably the cheapest and highest converting form of marketing.
Email marketing when done professionally is;
Personalized
This is the most interesting and productive aspect of good email marketing. It gives you the ability to personalize your sales pitch (sales copy) because as you may have noticed on some of the interesting emails that don't end up in your spam folder, they begin with your name.
Automatically you feel comfortable reading on because you believe it was crafted ''just for you'' or ''at least they cared enough to address me properly.'' With personalization comes partial acceptance until maybe your pitch doesn't meet standards – sad but true.
Cheaper to Execute
Unlike its trending colleague, social media marketing, email marketing is quite cheaper to execute because it is mostly an organic activity (no platform boost with ads). However, you may have to purchase or rent an email marketing tool such as Mailchimp and it requires some effort to build your email list.
Long-term Marketing Funnel
Do you remember the list of emails in your high school yearbook? Yeah, your old schoolmates. That yearbook was used to collate all of those emails and is now in your hands. Since people hardly do away with emails, that your yearbook is an example of a long-term asset.
The same goes for the emails you acquire along your way in your business journey. These emails become a major part of your long-term marketing funnel and they continue to generate revenue for as long as possible.
What Are The Core Steps Involved in Building an Email Marketing Campaign?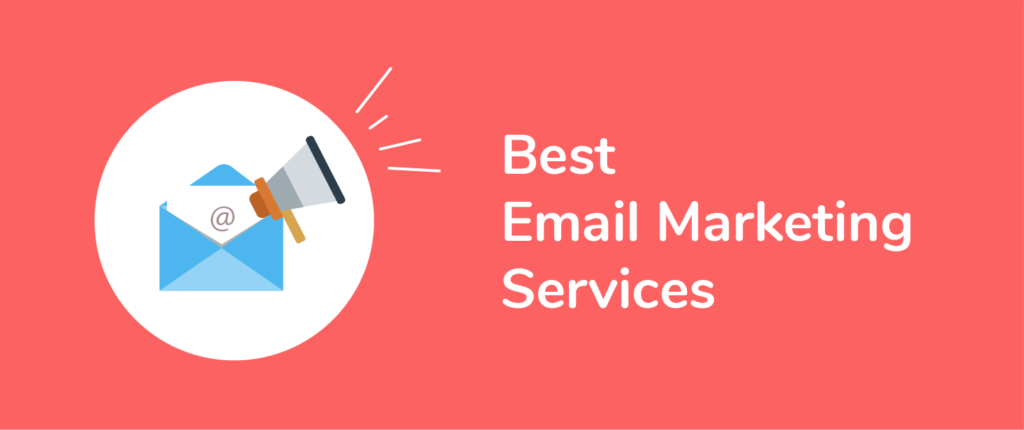 Socialander understands that email marketing doesn't involve a long list of steps. Instead, it involves only a few steps that summarize all efforts. These steps include:
Build Your List
There is no email marketing without an email list. This is why building a solid email list is paramount to your email marketing campaign success in 2021.
As difficult as this may seem, if you already offer a great product or service, you can begin building your email list by asking your existing customers to sign up on your website.
Because some persons require a little more motivation than others, you could add a discount on your product or service for those who subscribe to your email broadcast.
Next, you plan your email marketing journey.
Plan Your Campaigns
"If you fail to plan, you plan to fail.'' This also applies here because a single campaign may not run forever so you will need to have a timeline and assigned milestones as well as means to reach these milestones in time.
As observed in some interesting email marketing campaigns, one way to get new prospects on your email list is by incentivizing referrals.
This encourages existing customers or listed emails to recommend your services and sign up to your email list for tokens such as discounts.
Once this is achieved, you begin to sieve through your email funnel for the best results.
Sieve Success
Regardless of how good your plan and sales copy maybe, some emails in your campaign will not be delivered or read. This is where you classify emails on your list based on observations like an email response, delivery, etc.
This helps you select and treat your most promising prospects and customers with the required attention while strategizing for failed prospects.
Skills for Email Marketing
Context Research
Before you can easily sell a product or service, you must first understand the needs of your prospective customer. Then you will have to connect their needs to your offering (sales pitch). And there is no way you can achieve this without a good understanding of your recipient's pain points or wants.
With enough information, you can then advance to creating your sales copy with your copywriting skills or by outsourcing to a copywriter. In the case where you outsource, your context research gives your contractor the best idea of what your ideal email marketing copy should be and also helps you rate the copy on completion.
Copywriting
This is a high-paying skill that not only influences email marketing results but cuts across the digital marketing space like a two-edged sword – a good sales copy will rack in revenue while a bad sales copy will murder your brand.
Copywriting involves the creative construction and arrangement of words and sentences with a good understanding of the desired customer need or wants to promote readers' interest in a product or service and cause a sales conversion or new customer attraction.
Email marketing copies are a combination of easy-to-understand and relatable storytelling that drives your prospects to perform the desired action that increases revenue and generates profit for your business.
However, customers need to be kept happy and this can also be done through email marketing when good communication and customer relation skills are employed.
Communication/Customer Relations
After getting their attention, you need to keep it.
This is where your customer relations and communication skills come into play. When prospects become customers, they may have doubts, but when good customer relations come in, you are more likely to move them from just customers to fans.
This should be the end product of your email marketing campaign in 2021 if you want to build a sustainable business.
You don't have to be nice only on your sales pitch; you have to follow up with good customer relations via email. This helps your customers feel special and comfortable enough to give you their hard-earned money.
Constraints of Email Marketing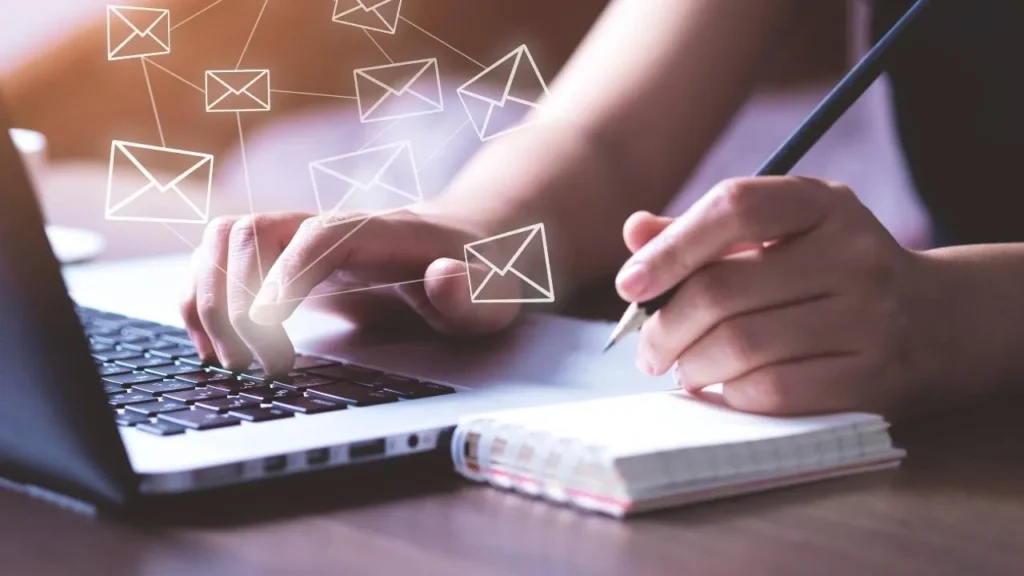 Internet Dependent
Yes, the internet is good but this time it falls into an unfavorable category. You may be wondering why this is.
To help you with a clearer view, imagine a situation where your company's server unexpectedly shuts down or your local internet service provider decides to carry out uninformed maintenance.
At this point, you start to wish that you could continue your communication with clients through SMS.
Since email requires internet connectivity to perform optimally, you may be held hostage by this dependency and in a worst-case scenario, generate a bad brand image.
You can overcome this by working with reliable connectivity service-providing firms but this may not satisfy so, you could invest reasonably in more than one service provider as a form of backup.
As it is said, 'one should never put all their eggs in a basket.'
Tool Dependent
You can't execute any email marketing without a tool. Of course, attempting to send emails to your subscribers one person after another will burn a lot of your time and resources as well.
And you can guess that you would have done more productive work in another aspect of your business if you invested that time into it.
Efficient email marketing is dependent on tools like MailChimp or Aweber, and when these tools experience downtime, you won't interact with your subscribers at all. You can't control such situations as they stand as a big impediment to your marketing campaign.
Do You Desire an Email Management Company?
If what you've learned from this write-up has encouraged you to kick-start an email marketing campaign for your business, you've made a brilliant choice.
Apart from being a strong lead generation tool, email marketing helps you draw more visitors to your website, increase brand awareness, and stay in the minds of current and potential customers.
Your first few emails might not get a high readership as your audience is getting to learn about you while you're also working on the best subject lines, buttons, and offers that will immediately convert them. Of course, experience is one undeniable email marketing tactic.
Socialander is one of the best professionals in the business of email marketing. We have helped our clients constantly increase their numbers of sales and leads while offering them some of the best templates for high-converting email copies.
Our dedicated team is always ready to ensure you never feel alone in any part of the project, as you can always reach out to us.
You can start by booking a free consultation session with our team or you can Start a Project.