TikTok Advertising Service
Our award-winning TikTok Ads experts at Socialander mix a data obsession with a brand-centric attitude to provide proven results.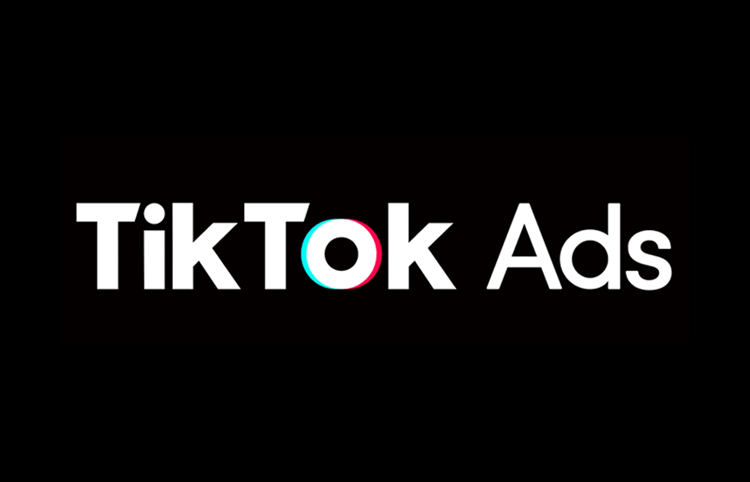 The leading TikTok advertising agency is Socialander. Our skilled staff knows how to make your company stand out when it comes to TikTok marketing strategies.
Partner with our top TikTok advertising firm to achieve your company's goals and take your brand to the next level!


Use TikTok's 800 million+ active users to your advantage!
TikTok is the most popular social media app in the world right now. The new social media platform is the most effective approach to engage TikTok's millions of 16-34-year-old users, who account for over 77 percent of the platform's total user base.
Socialander, the premier TikTok advertising firm, focuses in assisting businesses in creating and running high-quality, high-performing TikTok commercials.

There is no better choice for your TikTok marketing needs than Socialander, with our strong cooperation levels with Facebook, Google Ads, and Amazon, as well as a track record of success.
What Can Our TikTok Advertising Company Do For You?
Whether you want to increase traffic, sales, or app downloads, Socialander can help you find the best ways to reach out to your ideal clients.
Our TikTok advertising agency will assist you in achieving the desired ROI while scaling your campaigns effectively.
Whether you want to increase traffic, sales, or app downloads, Socialander can help you find the best ways to reach out to your ideal clients.
Our TikTok advertising agency will assist you in achieving the desired ROI while scaling your campaigns effectively.
Create Mass Exposure: We'll raise brand awareness within your target demographic while securing assured placement in a TikTok feed or the app's mainframe. Everyone should be aware of your company!
Increase Video Views: Socialander will use beautifully made 6 to 60-second TikTok videos to promote your business or introduce your product. These video views frequently lead to more natural brand discovery.
Drive App Installs: We'll make it easy for your ideal users to find and download your app by sending them straight to the Google Play or Apple App Store. Conversions will increase as a result of our high-quality content, and users will be eager to try out your software.
Improve App Engagement: We'll build high-quality display advertising to show to existing app users in order to promote new and different features.
Increase Website Conversion: High-quality, fast, and interesting videos will entice your ideal clients to visit your website. TikTok users will be able to do the actions you want if you employ calls to action like "Shop now."
Increase Website Clicks: We'll make sure your site gets more traffic by directing people to any landing page on your website using our tailored TikTok ads.


What You Get From Our TikTok Advertising Experts


TikTok Media Buyers Who Know What They're Doing
Our TikTok advertising professionals will manage all parts of your campaign, including account management, ad creation and targeting, and team leadership.
Designers and video editors of the highest caliber
Your TikTok content will be created by elite talent, so you can rest assured that your brand will be well represented. To bring TikTok users to your products, our creative team will create outstanding video content.
Marketing Analysts Who Are Committed
Keeping track of your stats and performance allows us to see where we can improve and what new opportunities we have. Our expert analysts will ensure that we stay on pace to meet and exceed our objectives!
TikTok advertising is attracting top brands.
TikTok is a video-based platform that allows users to watch and create digestible and discoverable short-form videos. Right now, the social media platform has a lot of organic value, which gives TikTok advertisers a lot of room to develop quickly.
Become a part of our TikTok advertising agency today!

TikTok's popularity is skyrocketing.
Every day, an increasing number of people choose to use TikTok. The platform has already gained a lot of traction around the world, allowing brands to engage with a broad, diverse, and valued youthful audience like never before.
The Engagement of TikTok Is Unprecedented
Every day, the great majority of TikTok users — nearly 90 percent — spend nearly an hour on the app. TikTok is upping the bar for user engagement with new content genres and trends, as well as strong video editing features.
TikTok Advertising Has Unparalleled Capabilities
TikTok advertising companies can use the platform to create new and innovative ad campaigns. Advertising on TikTok ensures more user interaction and brand recognition through hashtag challenges, Brand Takeovers, and Branded Lenses.
Increase the size of your TikTok account.
Grow your TikTok account with our organic ad strategies that are highly optimized! In no time, this service will connect the proper people to your channel. Are you all set?


The way we work
1st step: Select the video you want to promote (the said video must be on an account that you control).

2nd Step: We build an ad campaign that is well optimized.

3rd step: Users engage with your material and become fans.

4th step: You will receive a detailed performance report once the campaign has ended.
Frequently Asked Questions about TikTok Advertising