---
Paying Attention to Clients Review and FeedBack For Better ROI
[Get A Free 30 Minutes Consultation]
---
Ever wondered about the effect of online reputation management on your brand? do you feel burdened when your brand is getting things right but for some reason beyond you, clients don't speak good of your brand?
If the answer to the above is yes, then you need the services of Socialander, the best digital marketing agency in Lagos that would give your online presence a positive boost.
Customer acquisition and retention have become more dependent on online reputation management. More and more organizations are paying attention to what their customers are saying because of the power of customer feedback and social media.
Companies that use online reputation management solutions today have experienced long-term growth and success.
---
[Google Review] [Meta Review]
---
Online Reputation Management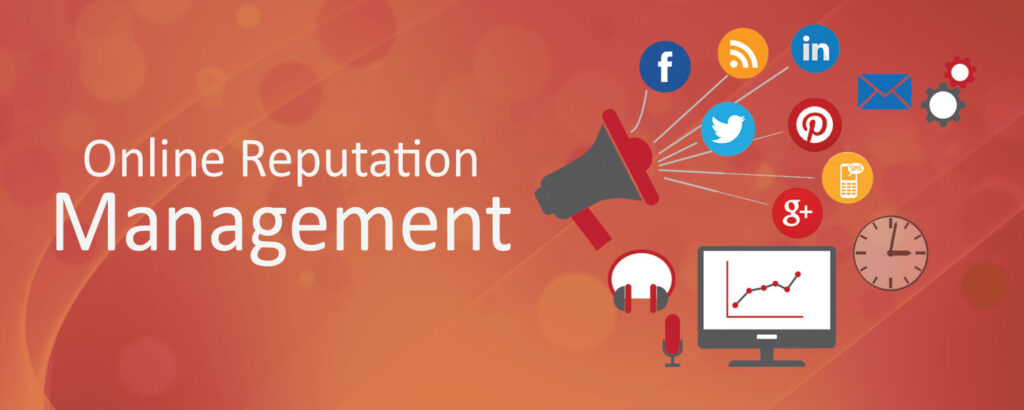 "What is online reputation management in digital marketing?" you might inquire. Unlike traditional online reputation management, which focuses on reputation repair, online reputation marketing strives to increase and produce favourable online reviews.
This entails proactive methods such as review response and monitoring, as well as the use of online reputation tools or the engagement of a reputation marketing firm to gather data.
Search engine optimization (SEO) is also applied to content marketing strategies and social media campaigns by reputation marketing services, enhancing visibility in search queries and creating prospects that are more likely to convert as a result of good information found online.
Keyword research and understanding what search phrases people use to learn about your business are both important aspects of SEO.
As a result, a thorough grasp of your target audience is critical to the effectiveness of your reputation management strategies.
Socialander has the best client-centred online reputation management, team. And our team of experts are well versed in online reputation repair, Review generation, survey campaign management, Reputation Monitoring, Social media follower growth service, Review marketing and Search engine optimization (SEO) reputation management.
Now let's dive in!!
Factors that Could Affect the Online Reputation of Your Brand
There are factors that can affect your brand's online reputation. Being in competition amongst various brands, some of your competitors may devise some strategies to tarnish your image. Without second-guessing, take a look below.
No brand is without a thought of ill from its clients. Sometimes, people can put up discussions to tarnish the image of a brand.
But whatever it may be, some factors can generally affect a brand's online reputation. And they are:
Bad Reviews
A few negative reviews can make potential buyers apprehensive, and rightfully so. A thoughtful reaction to criticism, on the other hand, is a quick method to impress current and potential clients.
Social Media
It's so easy to scribble a fast remark or post on social media, but a poorly timed or hurriedly constructed piece of content is nearly impossible to undo. Then it's on display for all to see and remember.
Messaging
Direct messages and emails are useful for interacting with friends and customers, but they can also be used by angry clients to vent their frustrations or even harass others.
Customers who write unfavourable evaluations have received direct messages from some firms, threatening or harassing them. Harassment and abuse are also made simpler by the nature of privacy in messages and emails.
This is why brands should always be considerate in all communications.
Problems with technology
One outage or error can harm a firm's reputation, especially if the company relies on a speedy technological response (such as a financial institution whose servers go down).
Misinformation
False information shared over the Internet may easily destroy a reputation, whether it's intermediate gossip or high executive discussions.
Breach in Security
Even the most powerful industries are susceptible to data breaches and security vulnerabilities. Even Facebook has been criticized for data privacy concerns.
Benefits of Online Reputation Management
1. Builds Credibility about Your Reputation
The majority of individuals choose to buy from well-known companies. In most circumstances, a negative word about your company will travel more quickly than a positive one. This is why a bad comment must be handled as soon as possible to avoid further complications.
As a result, brand owners use online reputation management software to keep track of mentions and reviews about their organization. An online reputation plan might help you address a problem before it becomes too serious.
2. Aids in the development of a brand image
After a piece of unfavourable information has been released about your brand, an efficient online reputation management approach can help you establish the right image.
Monitoring responses to your company or brand can help you build a favourable brand image.
3. It increases sales
Before purchasing a product or service, the majority of clients must conduct research online. Before deciding to buy from a specific business, a potential customer reads internet reviews to learn how others rated its goods. The majority of potential customers are drawn to a business or product with the most positive evaluations, while most individuals avoid items or services with a lot of negative reviews.
As a result, every internet business should strive for as many good online reviews as feasible. It also enables business owners to keep track of any bad or good feedback they receive.
4. Promotes Trust
Trust is a critical component of any company's success. As a result, every company must develop a strategy for gaining client trust. Because most internet users rely on the recommendations of others who have purchased the same product, brands with a good online reputation get more trust from new customers.
The content posted by a business owner should be accurate and consistent. User credibility can be harmed by inconsistent content and incorrect information.
5. It helps you rank higher in search engines.
When a nice review or piece of news about a particular company or product goes viral, it generates a lot of interest.
Having a positive online recommendation or a large number of people talking about your product enhances your company's web traffic automatically.
6. Marketing strategy that is cost-effective
Positive suggestions from those who may likely seek your organization online are attracted by expertly managed online reputation management.
This might be considered a cost-free marketing strategy for your company. The more customers who visit your website, the more money your company makes.
7. Employees are Attracted to Online Reputation Management
A successful workforce is built on the foundation of well-established professional personnel. The majority of people choose to apply to organizations that have a solid reputation.
Before accepting any job openings, qualified applicants conduct research about the organization.
8. Increases the Number of Positive Returns
Before doing business with your company, most investors, banks, and other organizations conduct research online. They are more prone to rely on input from customers regarding the company.
This is why having a positive internet reputation is extremely beneficial to your company.
9. Provides the Opportunity for a High Ranking
The greatest way to get your product noticed is to use Google search. Thousands of individuals use Google to look for information, yet the majority of them don't venture past the first page of results.
Positive ratings and customer satisfaction are more likely to show up on the first page of Google search results. This increases customer traffic, which leads to purchases for your company.
10. There's a chance you'll have a bad reputation.
Sales and revenue are directly influenced by a company's reputation. Companies that receive little consumer feedback and receive a lot of negative feedback are likely to lose their internet reputation.
Because of the potential financial harm that a bad online reputation can entail, no organization wants to take the chance. This necessitates the use of online reputation management services.
This enables any company with a poor reputation to make the required changes to their services or products in order to assure consumer happiness.
Online Reputation Management Service From Socialander
At Socialander, we offer the best online reputation management services and in doing this, we;
1. Keep An Eye on Your Social Media Footprint
The two most popular social media platforms are Facebook and Twitter, but they are far from being the only ones. We conduct regular searches on each social media platform for your brand name or product to get a sense of what people are discussing about your brand.
By doing this, we acquire significant insights on consumer sentiment toward your brand in addition to being able to react to difficulties. Also, we check all relevant platforms, not just the ones where you are active.
2. Respond to People as Soon as Possible
People expect you to be sociable if you have a social media presence. Your clients want you to respond swiftly to their questions when they contact you via social media. At the very least, acknowledge them, even if you can't solve the problem right now. Hence, when you source our online reputation management service, we engage with those who leave comments, questions or reviews to build a long-term relationship.
3. Request Reviews on Google and Yelp
Online reviews are effective tools for enticing buyers early in the purchasing process. We encourage your consumers, ask them to leave reviews so we can hear what they have to say.
Create an email marketing campaign to encourage people to post reviews, especially a significant client base. When prompted, more people will leave a review. If we have difficulties generating reviews, we consider incorporating a giveaway or competition into the online reputation management campaign.
Online reviews are important to customers seeking products and services. The most notable reviews are on Google and Yelp since they appear first in search results, making your brand appear more trustworthy and valued by customers.
4. Promote Brand Loyalty
We build a strong brand advocate base via social media. By posting content clients appreciate, initiating debates with them, and conducting competitions. We also give your audience a reason to follow and engage with you. Furthermore, we motivate your audience to contribute their own material by doing the following: Customers and social media users respect user-generated material, such as reviews.
5. Encourage Internal Brand Advocacy.
Our online reputation management team would encourage employees to have clear social media standards that explain the culture and structure of their online references to your brand in an open and honest manner.
6. Be open and honest.
Transparency fosters a sense of security. Given that anyone can locate everything you have ever said on the internet, attempting to hide the truth could result in terrible consequences. Hence, we use social media to communicate and advertise your brand honestly.
We acknowledge detected faults with your brand since if we try to hide them, they will eventually be discovered. If someone complains to us on social media, we don't ignore or delete the message; We respond. Because there could be millions of eyes on your brand.
7. Establish objectives.
When it comes to defining goals for your social media presence, the first step is to ask yourself why you are on there in the first place. "Because everyone else is on it," isn't a good answer.
Though the overall goal is to raise brand awareness, your specific objectives should be more specific.
For example, let's assume you want to raise your product's Instagram reactions by 50% by the end of the second quarter. Keep in mind that your objectives should be SMART (specific, measurable, achievable, relevant and time-bound).
So we ensure that you understand and clearly define your brand objectives.
7. Be aware of your target market.
In order to manage your social media presence, our online reputation management team first identifies your target audience. By doing this, will be more equipped to understand your own presence on social media once we are aware of your audience's goals and needs.
We will know which platforms are best for your brand and how to communicate with your target audience on each one.
Pitfalls of Having a Negative Reputation Online
Still on the fence about why you don't need to have good online reputation management? Then, duly look at the succinct perks of not having a good online reputation.
Reduced search engine rankings
Diminished trust
Loss of revenue
Increased marketing expenses
Drop-in profit
Decrease in patronage from customers
Damaged brand reputation
Reduced customer and employee retention rate
Our online reputation management team carefully handles your brand's online reputation and this can boost sales and improve the public perception of your company. People want businesses to interact with them on social media to some extent, so getting it right is critical. Because the entire world is watching, we stay away from the pitfalls!
Milking Socialander for a Better Online Reputation Management
Socialander is the best digital agency in Nigeria. This is because we apply CHAIN strategies to our services. Having a team of experts who are professionals in one particular field and knowledgeable on other fields, we use this maximally to satisfy our clients.
The most beautiful part about sourcing us is that we offer the most affordable services, based on the quality of service a brand requires. To show our resolve to make our services affordable for all, we made various pricing plans that are budget-friendly.
If this tickles your fancy, CONTACT US. Also, take a look at the testimonials of some of our clients.
---
TESTIMONIALS
---
What Does Your Online Reputation Look Like?
If you have ever made use of a hotel at some point, maybe a hotel with 3-star and below, and also a 5-star hotel. Can you reminisce on your view about a 3-star and a 5-star hotel?
Well, the same applies to the rating of your business. A brand with a low online reputation cannot compete on the same pedestal as a brand with a good online reputation. Though the brand with a low online reputation may have the best digital marketing strategy, if it does not have a good reputation online, it would lose clients.
Let Statistics Speak to YOU
To make you understand the effect of having a negative reputation online, take a look at the statistics below:
82 percent of consumers would not transact with a retailer with less than 3 stars (Synup's recent State of Retail report). Imagine losing this amount of consumers. Terrible right
Nearly 23 percent of consumers consider online reviews that are less than two-weeks old before patronizing a brand.
Only 14 percent of people transact with a business with a 1- or 2-star rating. This cannot give you the ROI you seek.
At Socialnder, we give you the best. Even if the online reputation of your brand is bad, we would take our time to bring it to a better status. So for 4 to a 5-star online review, you should be clear now on the agency to CALL.
What Type of Online Reputation Management Service Do You Seek?
Every business owner with an intent to utilize online marketing to generate better ROI needs a good online reputation management service. As a business owner, you may feel you don't need the service, but for your sake, it is easier to solidify your brand's online repute than repair it. No digital marketing agency would tell you about the last line.
To complicate things, the cost for online reputation repair is expensive. This is because a lot of work would go into it. No digital agency would tell you this too. But being a client-centred agency, we cannot hoard such a piece of information from you even if we want to.
Below are some ways we better your online reputation
Reputation Management Software
With our premium online reputation software, we would get into swift action of reviewing your online reputation status across multiple online platforms. Our software also supports localized SMS and email campaigns at any scale.
If you had tried to get the software we use for online reputation management, you would have spent a fortune. So in your best interest, gather the money you intend to use for the purchase of the software and hire our service.
Online Reputation Repair
Ever thought of deleting something online? Well, with our online reputation management team, this can easily be fixed.
We do this by painstakingly sourcing for reviews that place your brand in a bad light, then send convincing requests to google to take down fake and offensive contents that affect your brand's online reputation.
Review Response
Research has shown that brands that provide a good review response of at least one-quarter of a hundred end up getting additional revenue of up to 35 percent.
When our social media management team is sourced, we convert negative reviews into a well crafted positive review, not forgetting to style the review in the tone of your brand.
Review Monitoring
For an online reputation management team to be termed good, they would need to set up programs that would monitor positive and negative reviews on time.
With our online reputation management software, this can be achieved in record time.
Review Generation
With our team of experts, gaining reviews would not be difficult. Not because we would buy them. For example, one strategy we use is reaching out to customers who bought your product, asking them about their thoughts on the product or service and then we convince them to drop a review so friends and family can enjoy the product the way they did.
SEO Reputation Management
Search engine optimized reputation management is a time demanding process. To keep your online clients to your brand, you would need good content they can resonate with.
And getting content they can resonate with can only be possible with search engine optimization. At Socialander, we have the best SEO experts that would see to that.
Survey Campaign Management
For a brand to dominate online, it needs to ensure the customers are in line with what it has to offer. Our reputation monitoring team creates various types of customer satisfaction surveys to gather market insights and provide you with actionable insights to improve client engagement
Online Product Reviews Management
With Socialander's online product review management tool, you can propel your eCommerce business forward. To promote a more efficient review monitoring procedure across your product listings, we employ clever online review management software. Our reputation management service can help you track reviews for Amazon, Best Buy, Overstock, Walmart, Target Plus, and other eCommerce platforms.
Business Listings Management
Save time, effort, and money by outsourcing your manual citation management responsibilities to our reputation management firm.
Regular company listings audits are performed by our online reputation management professionals to guarantee that all of your brand information across local citations is SEO-optimized and up to date.
We maintain your online presence constantly across the web while expanding your local listings with more customer reviews and star ratings.
Email Marketing
With automated SMS marketing and email marketing services, you can reach out to your top consumers at the correct time. To assist you to get more customer reviews, we build customised email and SMS review request templates.
Our email and SMS marketing services, in addition to review generation, also help with survey campaign management.
Allow us to assist you in monitoring your client experience and launching targeted online reputation management efforts via email marketing!
Why Choose Socialander for Online Reputation Management
Whether you need help with online review monitoring, reputation control, review management or other aspects of brand reputation management, our business reputation management firm can assist you.
Here's what you can expect from our online reputation management service:
Tailored Reputation Marketing Services
Some review management service providers make the error of starting an all-encompassing reputation management service without first gaining a thorough understanding of their clients' needs and market position.
At Socialander, we think that there is no such thing as a one-size-fits-all strategy for managing brand reputation. Our online reputation marketing team does extensive market research and campaign analysis in order to develop tailored online reputation services that match your goals, demands, and industry standards.
Comprehensive Monthly Reports
At Socialander, all of our clients are treated as partners when we manage their online reputation. We won't keep you in the dark about the status of your campaign as your specialized online reputation management service provider.
Our reputation management team provides you with access to our reputation management tools, dashboard, and campaign reports so you can keep track of your online reviews from anywhere at any time. We also plan regular meetings with your team to thoroughly explain your monthly reports.
Dedicated Account Manager
Your online review monitoring and reputation management campaign will be handled by a dedicated reputation manager.
As a result, you'll have a single point of contact for all of your campaign-related issues. On weekends and holidays, our review monitoring support team will be accessible to answer all of your pressing questions.
Diverse Industry Expertise
At Socialander, we can assist you regardless of your industry. Be it healthcare, finance, car sale, etc.
Socialander is one of the few reputation management firms in the country that offers online reputation management services to thousands of companies in a variety of industries.
Frequently Asked Questions (FAQs)
How Long does Online Reputation Repair Take?
Depending on the level of difficulty, online reputation repair can take a week or two for negative reviews, and for suppression of search results, three to ten months.
How much does reputation repair cost?
As stated on the page, reputation repair costs a lot. And this is because it requires a Brand Reputation Strategist, Project Manager, SEO expert, Content Manager / Writer, Researcher and an Outreach person, Web Developer and various software platforms.
Can I Just Stay Out of the Internet When the Reputation of my Brand is Bad?
No, you cannot. For individuals, it may not pose so much loss on their finance. But as a brand that aims to make a good profit, you must seek a way to salvage your online reputation to avoid you losing clients.
Can I Sue Clients Who Give Negative Reviews About my Brand?
In some cases, yes. But client reviews comes up after a client must have made use of your product. So if a client drops a negative review, you can reach out to find out why and then work towards solving it.
You may even approach the client later, informing them you have fixed the issue so they can give a positive review too.