Google Display Ads Service
A digital marketing firm dedicated to maximizing the return on your Google Ads investment.
Get Free Google Ads Consultation
Socialander is a leading marketing firm that specializes in paid media, such as Google Ads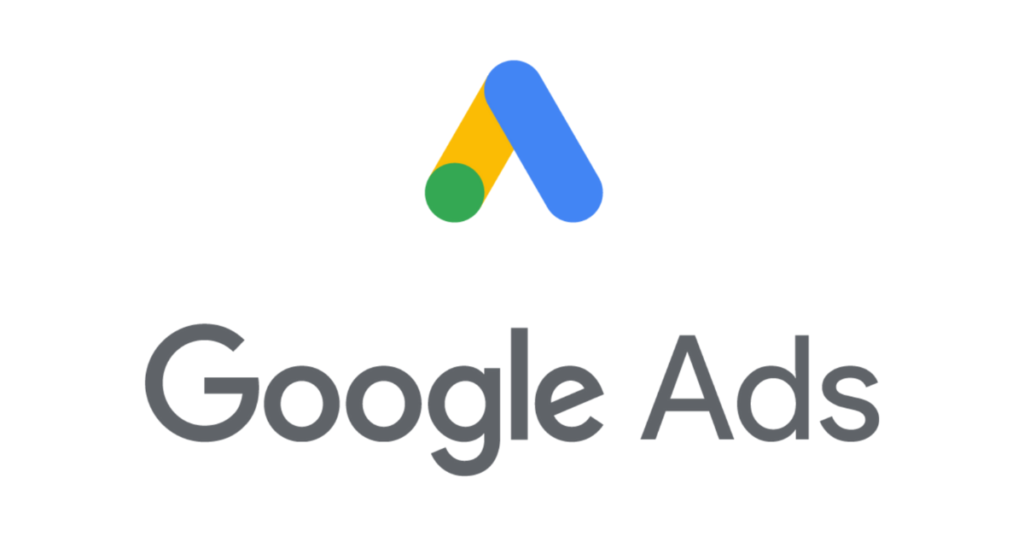 Don't waste money on ineffective display advertising initiatives. Join forces with us for a solid return on investment. Advertising on display networks is a low-cost method of getting big results. However, a large return might also mean great risk.  With so many targeting, placement, and bidding possibilities, making the wrong decision can result in thousands of dollars being squandered in a matter of days or even hours. 
You'll need the proper partner to turn digital display advertising into a profitable channel for your firm. From ad production to targeting optimization and analytics analysis, the Socialander team can assist you in making your digital advertising campaign a success.
We've worked with various unique sites and managed hugely profitable ad campaigns across the Google Display Network. It's easy to squander money on clicks that don't lead to a sale in the highly competitive, constantly evolving Google Ads ecosystem.
Our marketing team excels at creating Google Ad campaigns that maximize your ROI while maintaining a high return on ad spend (ROAS).
How can we be so sure of ourselves?
It's a good idea to work with a digital marketing business that knows Google Ads inside and out to prevent making costly blunders. We have years of expertise operating successful Google Ads campaigns across almost every industry as a Google Premier Partner, and our team has applicable Google Ads certifications. Just ask our satisfied customers.
Customers Reviews
From these reviews, we can also do the same thing for your business and Maximize conversion Opportunities with the help of our web design agency.
"Youthful and up to date with the latest in marketing trends. They created our website and have since gone on to create marketing content in the form of videos for us. Socialander is highly recommended!"
Nahel Jarmakani
CTO Novatrack – Plugnplay IOT
"I have come across several digital marketing agencies, but Socialander has proven beyond mere clock-punching to be the best in my experience. I recommend you go for Socialander if you want your brand to become the next big thing in the digital world."
Mr. Chike Onyia, Esq.
Managing Director, Zolts Limited
"I love working with Socialander. Definitely, the best digital marketing agency we've used. I must confess that everyone at Socialander has become an intricate part of our team and success."
Inemesit Dike
Founder, Legal Concierge
"I love the seamless customer experience working with Socialander Digital Marketing Agency. Delivering timely social media growth reports and helping me track my customers feedback efficiently. I'm happy to recommend them."
Adiele Greatman
Content Manager – Binance
"I really love my experience with Socialander, they are a Top-notch digital marketing firm. They have knowledge of business processes and I love their team spirit and attention to details. I would love to do business with them over and over again. They're just the best!"
Ayo Oloyede
Digital Merchant – Gmart Alliance
"I have come across several digital marketing agencies, but Socialander has proven beyond mere clock-punching to be the best in my experience. Their professionalism makes anyone fall heads over heels in love with them, and their services can raise your brand media profile from zero to brand hero! And 10X your sales."
Nicholate Osinachi
Founder and Head of Growth & Marketing – Ninspiro books
"Practically the best so far. Expectations exceeded as they well know their onions.
From SEO optimization to infographics, they took digital marketing to a whole new level.
Great work!"
Ginika Oluchi
Content Lead – KompleteCare.
Our priority is to improve your CTR, ROAS, and Predictable Revenues
On the Google Ads platform, only the savviest advertisers succeed. You can rely on our trained PPC professionals to make your company stand out from the competition.
We've worked with several well-known companies, so we know how difficult it can be to acquire, nurture, and convert qualified leads. Using Google's best practices, our team of PPC professionals will design a customized Google Ads strategy for your business.
We provide the following Google Ads services to help you generate more clicks, drive more traffic to your website, and convert those visitors into paying clients and customers:
Expert strategy planning and execution
A thorough analysis of your industry competitors
Ad creation and optimization
ROI measurements and optimization tips
In-depth keyword discovery
Ongoing campaign tracking and monitoring
Regular campaign progress reporting
Advanced campaign consulting (including geo-targeting and day-parting)
Back end CRM integration and reporting
Discovery of new market and medium opportunities
Get Free Google Ads Consultation
How Our Google Display Ad Services Work

Campaign Structure and Strategy
Without a strategy, it's impossible to run an effective display advertising campaign. At Socialander, we begin by creating a thorough marketing strategy based on your company's objectives.
We set up your campaign to position your business for success from the outset, after determining the best display networks and publishers to help you reach your target audience.
Identifying Expertise
You need to know exactly who you're attempting to convert for a display advertising campaign to be successful—down to their demographics, behaviours, and the websites they visit.
We dig down and evaluate your ad audience to find the ideal keyword and website placement combinations to target them with. Then, to keep driving results, we continue to monitor and refine your campaign targeting.
Optimization of Ads
We focus on optimizing your offer and advertisements to produce leads after your campaign plan and structure are in place. Our skilled designers can create ads with clear calls to action that increase click-through rates while remaining consistent with your brand and messaging.
When possible, we also build numerous versions of your advertising for A/B testing, halting the lowest-performing one while increasing the performance of the other to ensure continuous improvement.
Design and Strategy for Landing Pages
Landing pages are the most effective tool a marketer has for collecting contact information and converting visitors into leads. In order to boost relevancy and conversions, we create unique landing page tactics.
Our in-house designers make sure that each landing page is in sync with your ad and offer, and that your company's logo is maintained.
Reporting and Analysis
We'll keep an eye on your display network advertising campaign after it's up and running, identifying areas for improvement and optimizing accordingly. For full lead attribution, we also place URL tracking tags on each of your display advertising and build up integration with your marketing automation and sales CRM systems.
We believe it is critical to be open and honest with our clients, thus we will provide you regular, full reports that include detailed data and our professional performance evaluation.
Socialander has been instrumental in increasing B2B engagement through digital media. Clients know they can count on us to continually bring new ideas to the table, which is why they enjoy working with us.
We've mastered the high-return-on-investment (ROI) search advertising campaign.
Google Ads can benefit you whether you're a venture-backed SaaS startup or a thriving international Fortune 500 firm.
However, it's all too simple to spend money on incorrect terms or overpay for a click that won't result in a sale. That's why you need to partner with a PPC firm that knows what they're doing, and Socialander is exactly that as a Google Premier Partner.
We'll work with you to develop realistic Google Ads goals that are tailored to your specific needs and budget. To accomplish that, we determine the groups and demographics your company should target, as well as assist you in expanding your reach into new, profitable sectors.
Any or all of the following advertising strategies and techniques will be used:
For peak efficiency, we use smart bidding systems.
Display Ads, which are a terrific way to increase conversions while keeping CPCs down.
Use Dynamic Search Ads to make pursuing non-brand keywords more fruitful.
Paid search headline A/B testing to enhance ad wording, image, and CTA, making it easier for more people to convert.
Desired CPA bidding, a Google Ads intelligent bidding method that aims to get as many conversions at or below your target CPA.
Offline Conversion Tracking (OCT) to link your ad campaigns to your CRM and monitor the quality of your Google prospects.
Our PPC team uses cutting-edge advertising methods, continuous improvement, and a healthy dedication to performance to ensure that you get the greatest engagement for your Google Ads budget.
We don't expect you to be happy with general numbers that lack substance at Socialander. We deliver detailed, insightful, and complete reports that show how each of your KPIs is progressing.
Get Free Google Ads Consultation
PPC Management Services: Using PPC Services to Increase Sales
Socialander is a top PPC agency that uses paid search to boost your company's sales. Our tech-enabled PPC management services can help you meet your goals and improve your PPC ROI, whether you want to increase conversions, website traffic, or both.
PPC management services are responsible for $3 billion in revenue from paid search.
Pay-per-click (PPC) advertising is one of the most effective ways to reach your most qualified audience. It gives you an advantage over competitors by allowing you to reach them where they're already searching.
With our PPC management services, Socialander can create a tailored PPC campaign to help you increase conversions and income for your business.
To see what's included in each of our PPC service plans and to learn more about how paid ads may drive results for your business, see our pay-per-click management pricing table below.
Are you prepared to begin using paid advertising? To learn more about how to make more money with PPC ads, contact us online to speak with an experienced strategist from our PPC services team.
If you want to advertise on Google (for search, display, or retail advertisements) or Bing, our core PPC management package has everything you need in an online ad management service.
Why are our PPC management services unrivalled?
Our pay-per-click management services help you make the most of your campaigns by paying attention to every detail.
We provide personalized tactics for mid-sized enterprises, allowing you to locate PPC advertising services that are tailored to your campaign's objectives.
You'll get the most up-to-date advertising technologies for all Socialander-managed campaigns to help you target a specific market. Our campaigns make use of Google's extensive PPC network, text ad and banner retargeting to encourage past visitors to convert, Google customer match and audience match to narrow down your target demographic, and more.
You'll also have access to [Software Name], competitor intelligence, initial campaign formulation and strategy, and much more.
You'll gain access to features like click, conversion, and click fraud monitoring, as well as the setup and management of rule-based bidding if you choose the aggressive plan. These extra services are useful since they allow you to fine-tune and monitor your campaign to the best of your ability.
If you go one step further and sign up for our market leader plan, you'll get worldwide PPC campaign management, one Unbounce landing page template setup, and website conversion analysis data.
Some of our PPC advertising services are only available on a quote basis, so contact us for more details.
What are the benefits of using our PPC services?
You get a turnkey solution to designing, managing, and optimizing your PPC strategy when you choose our PPC management services for your online ad management solution. Plus, you'll be working with a digital marketing business with over 25 years of pay-per-click campaign management experience.
Take a look at some of the features of our PPC advertising management services:
We assign you a personal account representative
We create a unique PPC plan for your company, industry, and objectives
For your campaigns, we investigate anything from 400 to 10,000 keywords
We're going after Google (search and display), Bing, and Yandex
To investigate competition ad strategies, we employ powerful artificial intelligence
We create unique ad campaign copy and test it for effectiveness
We proactively manage ad bids to maximize your return on ad investment
To boost performance, we optimize current ad language, design, and targeting
To maintain PPC performance, we monitor and adjust account settings
We track up to 100 phone calls from web leads
We provide regular reports to keep you informed about your business
And there's more!
Keep in mind that the deliverables for our PPC management services are determined by the plan you choose. Our Basic Plan, for example, does not contain website conversion analysis reporting, which can help you discover where your site's design may be preventing conversions. The highest plan, on the other hand, includes that service. Contact us online if you have any concerns about our online ad management programs and deliverables.
Why is Socialander regarded as one of the greatest PPC management companies?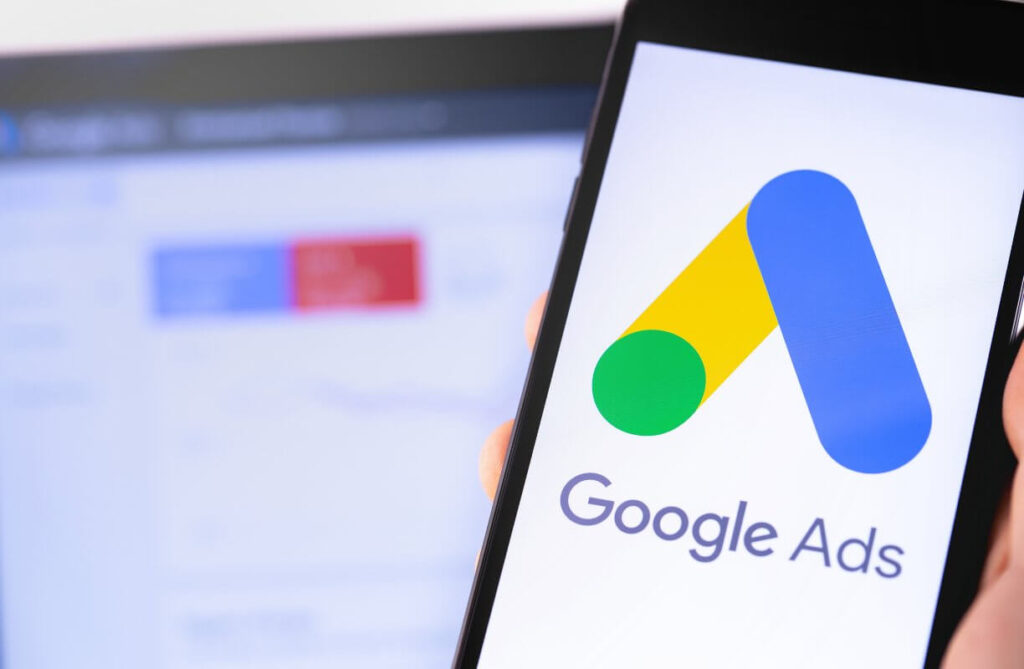 We're specialists at what we do at Socialander. Hundreds of clients have entrusted us with PPC campaigns that have yielded tangible results for their businesses, as seen by our 200+ testimonials.
Here are a few more reasons why Socialander is one of the greatest PPC management service providers in Nigeria you can choose.
Pay-per-click management pricing that is open and transparent

We believe that in order to have a great relationship with our clients, we must be open and honest about everything, including our pay-per-click management cost.
We want you to know right away if our services are a suitable fit for you based on the cost of PPC management, as well as see a breakdown of what's included in each plan.
This also serves as a starting point for a discussion regarding finances and what each of our goals includes.
We make your objectives our objectives
At Socialander, our customers are treated like family. We understand that the services we provide can make or ruin a business in some circumstances, and we don't take that lightly.
To achieve the best outcomes for your company, we make your objectives our objectives, and we do everything we can to ensure that your campaign exceeds your expectations.
We're happy when you're happy.
We help you save time
Socialander can assist you if you're seeking one of the greatest pay-per-click businesses to manage your campaign for you. We won't just assist you to write ad text and then leaving; we'll be there for you every step of the way.
You'll be assigned a dedicated campaign manager who will listen to your requirements, devise a strategy, and keep you informed about the campaign's progress.
We'll create your campaign and strategy, undertake comprehensive keyword research and selection, and even conduct industry analysis to ensure we're reaching the proper individuals.
We'll write all of the copy for your ad campaign, test how well it performs, and continue to build and adjust the keywords that are a part of it.
When it comes to your PPC campaign, we've got it handled.
We provide detailed ROI reporting
We previously discussed the necessity of evaluating your ad results to ensure that you're generating as many conversions and visitors as possible.
Don't worry, we'll handle it for you as well.
We track your campaigns' performance, A/B test landing pages, and verify that your keywords are efficient at generating leads.
Every step of the way, we'll let you know how your campaign is doing and give informed recommendations on how to proceed.
Each campaign is custom-made for you
We understand that every business is unique, which implies that every firm has unique requirements.
This means that each campaign is handcrafted to contain the features that you care about the most. We provide three plans: a basic plan, a standard plan, and an advanced plan, allowing you to select the PPC management pricing range and strategy offering that best suits your company.
PPC is incredibly advantageous to your organization
for six reasons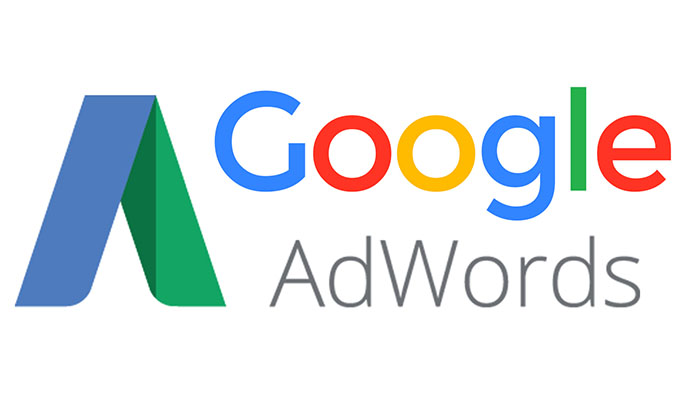 There are various reasons to consider implementing a PPC campaign for your company.  It's not only a great method for growing website traffic, but it's also cost-efficient, highly targeted, and produces quick results. Let's go through each one in more detail if you're still not convinced.
1. It is a cost-effective method of marketing
PPC is one of the most cost-effective methods of marketing your company. You might wonder why. Here's what you need to know.
You pay for the space your ad takes up in a newspaper, on television, or a billboard when you advertise. A two-inch square in a local magazine or newspaper will cost you practically an arm and a leg, and billboards can cost thousands of dollars.
PPC is similar to placing an ad in a newspaper or magazine, except that your ad appears in search engines. Many people assume that you have to pay for that real estate in search engine results, but that's one of the biggest advantages of PPC: you don't!
Rather than paying for the area your ad occupies in search results pages, you only pay Google when someone clicks on it.
Because you only pay Google when there is a serious possibility of earning a transaction, PPC management costs are exceptionally low. We see real potential for a sale because PPC ads are so well-targeted that customers who click on them are usually ready to buy something.
PPC visitors are 50% more likely to purchase products than visitors who come to your site naturally.
That is only the first benefit of this web marketing technique.
2. It provides quick results
If you need another reason to use a PPC campaign, the time it takes to get results is amazing.
Because advertising for your targeted keywords begin to appear as soon as you place a bid on that term and have a high quality score, it's not unreasonable to expect increased traffic to your website within the first week of launching your PPC campaign.
Other long-term techniques, such as SEO (search engine optimization) or email marketing, can take a few months to see results – but the results are incredible and well worth the wait.
PPC, on the other hand, is the method for you if you're searching for quick results. Simply ensure that you evaluate your PPC campaign on a regular basis to ensure that it is functioning effectively. Check out our foolproof approach to PPC audits as well.
3. It's simple to keep track of results
One of the most critical aspects of any marketing is tracking results. You won't know what elements are succeeding and what elements are failing until you can dive into your campaign's data.
When you can readily follow the results of a campaign, it will become clear which aspects of the campaign need to be changed in order to achieve greater results.
A/B tests, for example, are a terrific method to see how users react to your adverts. Simply choose a variable to test and create two ads that are similar but for that variable.
Let's imagine you utilize a photo of a person wearing the clothing you're attempting to sell in one ad and the item is shown on a hanger in another.
You can quickly check analytics to discover which ad is working better using A/B testing, and the results can help you fine-tune your ad to obtain as many hits as possible.
On a more general topic, Google Ads may be used to track the effectiveness of your ads in terms of clicks, conversions, and other metrics. This might help you figure out if your target audience is clicking the ad, if you need to improve your targeting, or if you need to adjust the wording in your ad.
The ability to track results is invaluable, and the fact that PPC campaigns make it so simple is a significant plus.
4. It's also hyper-targeted
The fourth advantage of PPC advertisements is that they may be hyper-targeted.
Many marketing methods, including PPC, allow you to employ targeting to reach your most qualified clients. PPC is, in reality, one of the most focused tactics accessible.
Your advertising provides you the ability to target a specific audience with content that is most relevant to them.
Here are a few ways you can target your audience with Google Ads:
Demographics: Audience targeting is one of the most effective ways to target your clients, as it allows you to deliver adverts depending on a user's location, gender, region, and even the type of device they use to search
In-market: One of the most successful ways to target your audience is through in-market targeting. This is because it helps you to connect with clients who are looking for the items and services that your store provides. This gives you an advantage over your competitors because your adverts appear to clients who are most interested in your products – almost intuitively. Users who have already purchased something from your website or who are interested in what you sell can see your adverts
Custom intent: You can use words, phrases, and keywords that strongly relate to those who are most likely to make a purchase on your website when you create a custom intent audience in Google Ads. Not to mention, you can fine-tune your targeting even further by adding website URLs, YouTube video URLs, and more.
Remarketing: One of the most effective PPC methods, remarketing allows you to re-serve your advertisements to users who have previously clicked on them. Remarketing ads are incredibly advantageous since they keep your company and products front of mind for customers, especially those who were on the verge of making a purchase.
Similar audiences: If you want to take your PPC campaign even further, you can target audiences that are similar to the ones you're targeting with your remarketing campaign. If your remarketing list's overall demographic is 30-year-old women, and the aim is to buy skin-softening lotion, you may show this ad to other 30-year-old women, regardless of whether they've looked for your product. When you target people with comparable interests and demographics, the ad is triggered.
Keywords in the content of your ad: Using specific keywords in the content of your ad assists users to find your ad when they search for that phrase. The beauty of keyword targeting is that you can change them to fit the season, the holiday, and so on. You can also custom-tailor your terms to target a specific demographic or search intent.
5. It gives customers a simple approach to convert
It's as if you're hand-feeding your customers an easy way to buy one of your products with PPC adverts. Because when someone clicks on one of your adverts, they are directed to a landing page. A landing page has an element that encourages visitors to take the next step in the purchasing process, such as submitting their email address or making a purchase. A page with a contact form, a page with a quote form, or even a page where a user can just click "purchase now" are all examples of landing pages. It's the first location a user will go after clicking on your ad, no matter how it's set up, which gives you the perfect opportunity to hand-feed your audience a simple way to buy your goods.
6. It boosts income
Because of the increased qualified visitors that PPC advertising bring to your website, they might boost your revenue. This enables you to experience a significant rise in revenue for your company — and quickly. When you win a bid for an ad in your industry, the ads go live, which means they may be seen by users searching for the term you selected. PPC advertising allows you to take up precious real estate at the top of a search results page, resulting in increased traffic to your website. I
n fact, the top three paid ads that appear on search engine results pages receive 41% of clicks on average. As a result, ad clicks account for roughly half of all clicks on the first page of results.
What are the benefits of working with a PPC management company?
PPC is a never-ending process; it's not a "set it and forget it" method that builds momentum over time; instead, it necessitates regular tweaking to achieve the greatest outcomes. It's unlikely that you'll have time to run a PPC campaign if you're a business owner that spends their time writing checks, ordering inventory, and managing a company.
This is where the role of agencies comes into play. Hiring a PPC agency to run your campaign is one of the best business decisions you can make because you are unlikely to have all of the time required to nurture your PPC campaign.
Below are a few other advantages of choosing a PPC management service agency.
If you don't want someone to be literate in all things PPC, don't hire them
Are you an expert in PPC? There's a lot to learn about PPC if you've never studied it before. It's critical to get incredibly aware about PPC, how it works, and the various methods that make up a campaign if you want it to be effective.
It's a challenging task to master PPC if you've never studied it before, especially if you're running your own firm.
Another alternative is to train someone on your team to be PPC literate — but this isn't the ideal solution if you don't want to lose a single person.
You may avoid having to learn or teach someone in PPC by hiring a PPC management service, and you can just leave it to the pros!
It helps you save time
It saves you a lot of time to engage a PPC agency.
Remember how we said you could become an expert? That takes time, and if you or one of your employees intends to do so, it will consume a significant amount of time.
Not to add, you must constantly monitor your PPC campaign; otherwise, you will likely notice no results.
It's difficult to keep track of a campaign every day while running a business, so why not employ someone to handle it for you?
You receive precisely what you're looking for
An agency will understand if you want to build PPC advertising, target certain keywords, target specific demographics, and start a remarketing campaign.
A PPC services provider will be able to give you exactly what you need in terms of a PPC campaign, and they'll make sure you get results.
DISCLAIMER: Not all PPC agencies are created equal. It's critical to remember to do your homework to verify that the agency you choose offers all of the strategy alternatives you want in your campaign.
They're the professionals
PPC agencies employ professionals that are specialists in their field. They wouldn't be working for an agency if they weren't!
They've put in thousands of hours of training and genuinely understand the ins and outs of running a good PPC campaign.
Why take chances when it comes to a strategy that might easily boost your company's success? Hire a professional to complete the task for you!

Are you seeking for the best PPC management services available?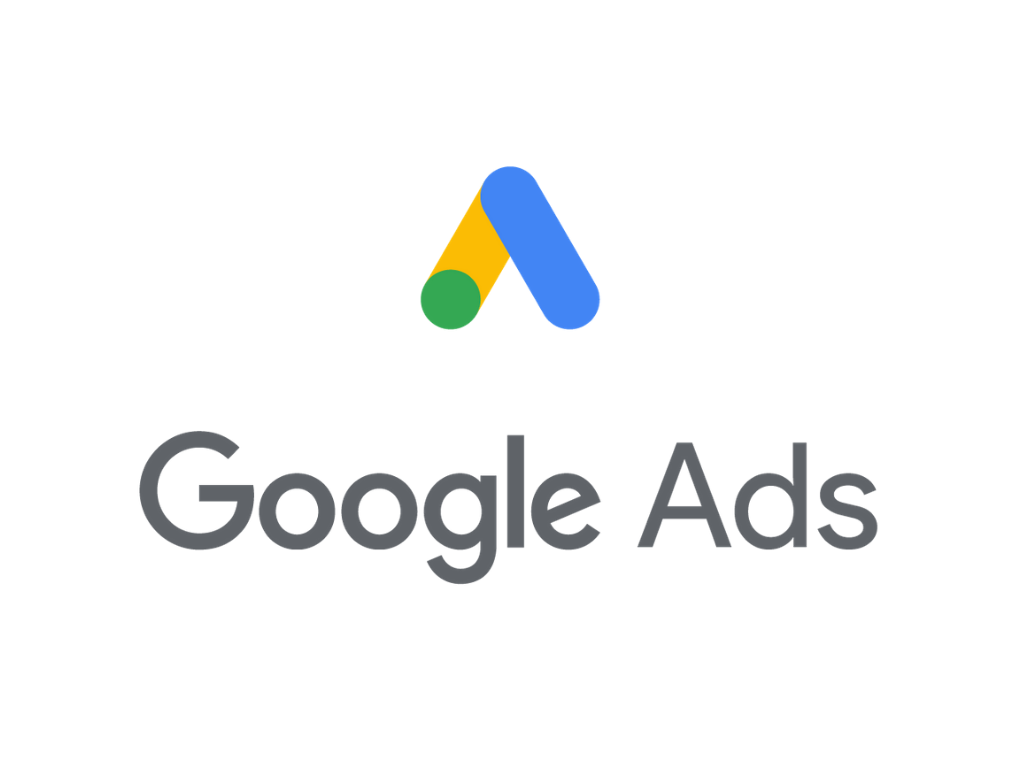 Contact Socialander right once if you want to take advantage of all the advantages that a PPC campaign has to offer. For our clients, we've generated over [approximate number of qualified leads] qualified leads and over [approximate number of phone calls generated for clients] qualified calls. We understand how to get results for your company.
Not to mention that we've been named Lagos's best place Digital Agency to work for in the past six years, and are a Google Premier Partner.
We have over 30 digital marketing gurus on staff, all of whom are specialists in their fields, and we've amassed over 200 thousand hours of experience in total. That's a lot of knowledge to absorb! We offer a lot more than just PPC because we're a full-service digital marketing agency. We also provide the following digital marketing services:
SEO (Search Engine Optimization): As a strategy, SEO and PPC work exceptionally well together, to the point that some may claim they go hand in hand. A solid SEO plan will help your website to appear at the top of organic search engine results pages, resulting in increased traffic and overall conversions.
Social Media Marketing: Socialander can assist you with social media marketing if you want to reach out to your target audience on sites like Facebook, Twitter, and Instagram. We'll assist you in crafting the perfect posts and establishing yourself as a social media leader in your sector.
Email marketing: Email marketing can help you stay top of mind with your most valuable consumers. We'll assist you in creating the ideal email content to keep your customers returning for more.
Website Design: We provide website design and development from the ground up if you want to be proud of the website customers view when they click on one of your PPC advertisements. We can also assist you if you currently have a website and are just looking for some spring cleaning!
Content Marketing: If you've ever heard the phrase "content is king," you've heard it correctly. It's difficult for your website to rank highly on search results pages if it doesn't have good content. Socialander can assist you in creating high-quality, tailored material for your website in order to keep your target audience informed at all times.
Socialander can assist your organization with whatever digital marketing techniques you're trying to use. We'll make sure that all of your campaigns work together to produce results, and you'll be involved at every step. Socialander is here for you if you're looking for a PPC advertising services agency that gets results. We're looking forward to hearing from you!
FAQs on Socialander's Google Display Ads Service
PPC advertising, often known as pay-per-click advertising, is a prominent sort of online advertising that includes Google Ads.
Your company asks a host (such as Google or Amazon) to display an advertisement on relevant search results or product pages in PPC advertising.
When a user clicks on your advertisement, your company is charged a cost-per-click (CPC) fee.
Advertising systems allow firms to set campaign budgets for almost everything, including cost per click, daily spend, weekly spend, and lifetime expenditure, to keep spending under control.
The goal of PPC advertising is to encourage visitors to click on your ad and then do another desired action, such as completing a purchase, signing up for a newsletter, or contacting your company.
When consumers search online for the items and services you offer, Google Ads will display your ad. Google Advertising helps you get your ads in front of potential customers at the exact moment they're ready to take action by employing smart technologies.
You begin by deciding on a goal, such as increasing the number of visitors to your website or increasing the number of phone calls to your firm.
The next step is to choose the geographic area where your ad will be displayed. It can be as tiny as a few miles around your firm or as large as entire cities, nations, or countries.
Finally, you'll create your advertisement and determine your monthly spending limit.
When your ad is accepted, it will show up whenever consumers in your target area look for a product or service similar to yours. You only pay when people interact with your ad, such as clicking on it or calling your company.
What are the different types of Google Ads?
Google Ads are divided into three categories:
Search Network Campaigns: These ads can appear on Google Search results pages when someone searches for a product or service that's similar to yours, and they're usually text-based.
Display Network Campaigns: usually in the form of images, these advertising display on websites or apps that your customers visit.
Video Campaigns: these commercials are usually 6 or 15 second videos that appear before or after YouTube content.
Additional sophisticated campaign kinds, such as Shopping campaigns, App Campaigns, and more, can be done by us here at Socialander.
What is a Smart Bidding Strategy, exactly?
In summary, artificial intelligence is used in Smart Bidding to optimize your advertising bids.
It estimates how different settings will affect your ad based on past data and a variety of characteristics.
They can surely reduce time and increase campaign performance, both of which will have an impact on your ROI.
If you'd want to learn more about smart bidding, Google Ads Help is a great place to start. We'll now look at how they function in different strategies.
What is CPC (Cost Per Click) or PPC (Pay Per Click) Advertising?
You only pay for an ad if someone clicks on it, which is known as CPC (Cost Per Click) or PPC (Pay Per Click).
Other types of advertising include:
CPM (Cost Per Impression), in which you pay based on how many times your ad was displayed (not clicked).
Cost Per Engagement, in which you are charged only when a user completes a particular task (like watching your video ad).
What are the costs of PPC management services?
Small to mid sized enterprises will spend $9000 to $10,000 per month on PPC advertising on average. The cost of advertising as well as the cost of management services are included. PPC campaign management services are often charged as a percentage of ad expenditure, but agencies may alternatively charge a flat fee.
Do you provide any assurances?
We are confident in the value and quality of our work, but we cannot guarantee certain outcomes. However, because we've demonstrated that our techniques work, Google has designated us as a Premier Partner.
What method do you use to charge?
We are unable to provide pricing information in general. Every project we work on is unique to the customer. Please contact us if you'd like a more accurate estimate of how much high-impact PPC advertising will cost you.
What distinguishes you from other Google Ads agencies?
To produce satisfying results for their clients, many firms employ the same formulaic technique.
This copy-and-paste approach to PPC advertising stifles business growth and might cost your company tens of thousands of dollars in lost income.
At Socialander, we ensure that each client receives a Google Ad strategy that is tailored to their individual goals and intended outcomes.
We create quarterly plans based on our research, testing, and outcomes to guarantee that you're always reaching the right people with the appropriate message at the right time.
Many agencies consider their job done once they've received a form submission, but at Socialander, we collaborate with your CRM and sales team to ensure we're generating high-quality leads.
Our staff members have Marketo, Hubspot, and other tool certifications, ensuring that we can optimize for the most valuable leads in real time.
10. What are the various ad formats available on Facebook?
There are eight different ad formats available on Facebook. Video commercials, narrative ads, photo ads, carousel advertising, messenger ads, collection ads, slideshow ads, and playable ads are the different types of ads. It's just as crucial to use the appropriate format for your ad as it is to use the right language and picture. Please utilize each of them and see what they have to offer.
The quality of the ad, the investment, the industry, the budget, the audience, and a variety of other factors all influence the expectations and outcomes of Facebook ad campaigns. The only way to know for sure how effective Facebook advertising is for your business is to test it out, design advertisements according to the requirements, and track the results.